Premium athletes can now see live Suffer Scores during activity recordings on their Wahoo devices
Compatible Devices
Enabling Live Suffer Score
FAQ
Compatible Devices
Wahoo Bolt
Wahoo ELEMNT
Enabling Live Suffer Score 
Navigate to the settings page in the Wahoo ELEMNT or Bolt app. Select Customize Pages > Workout Data > Strava Live Suffer Score.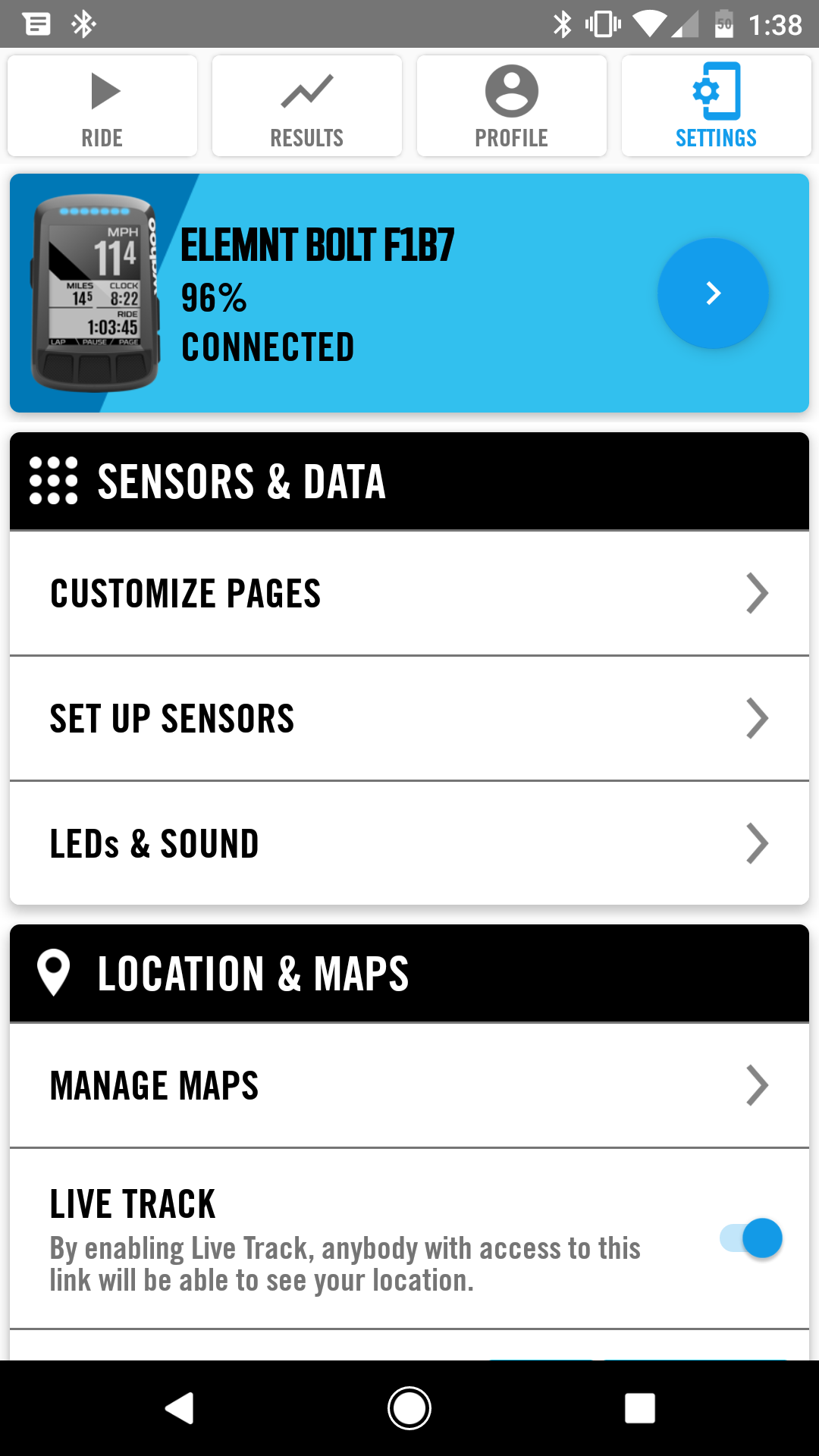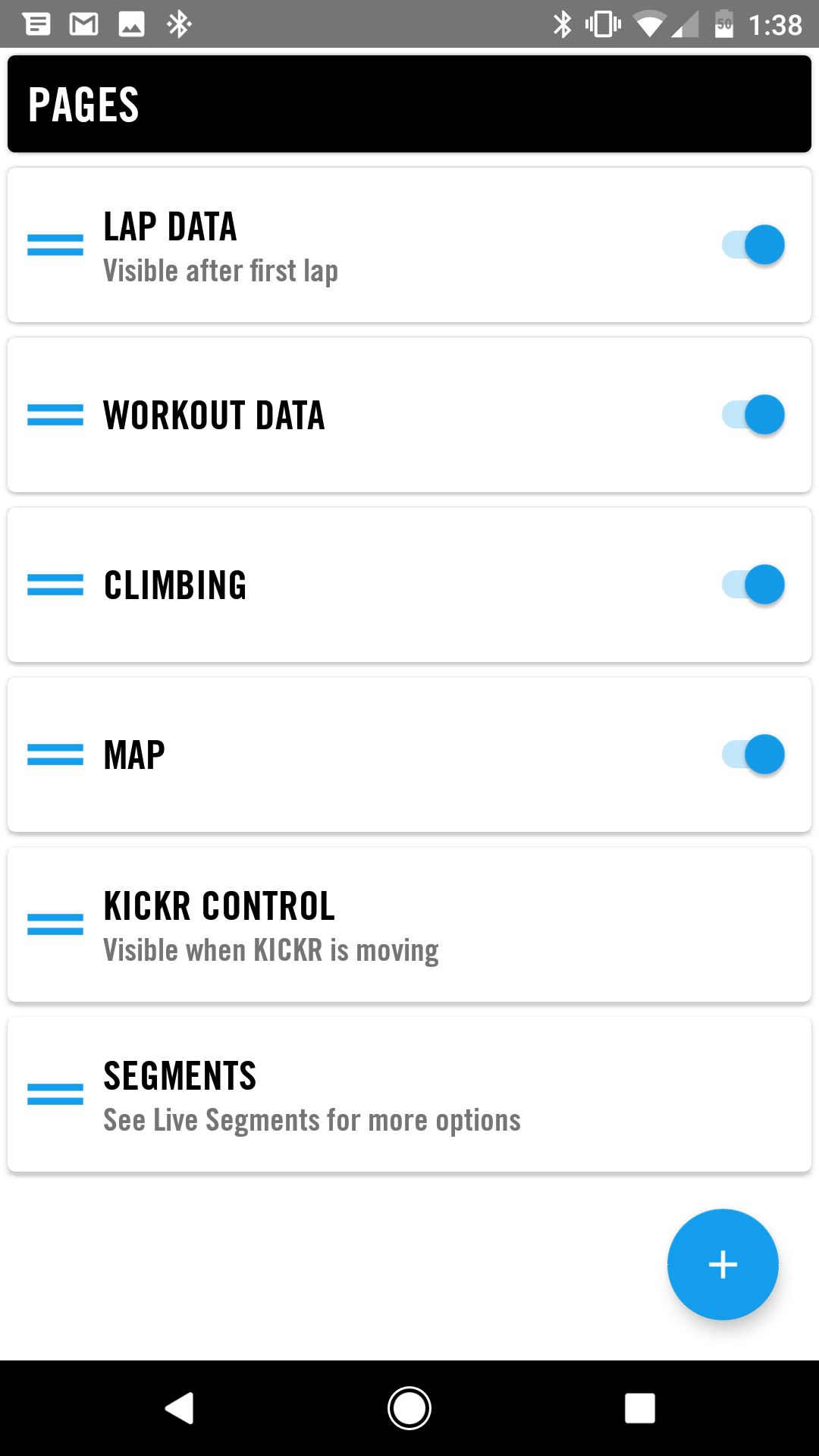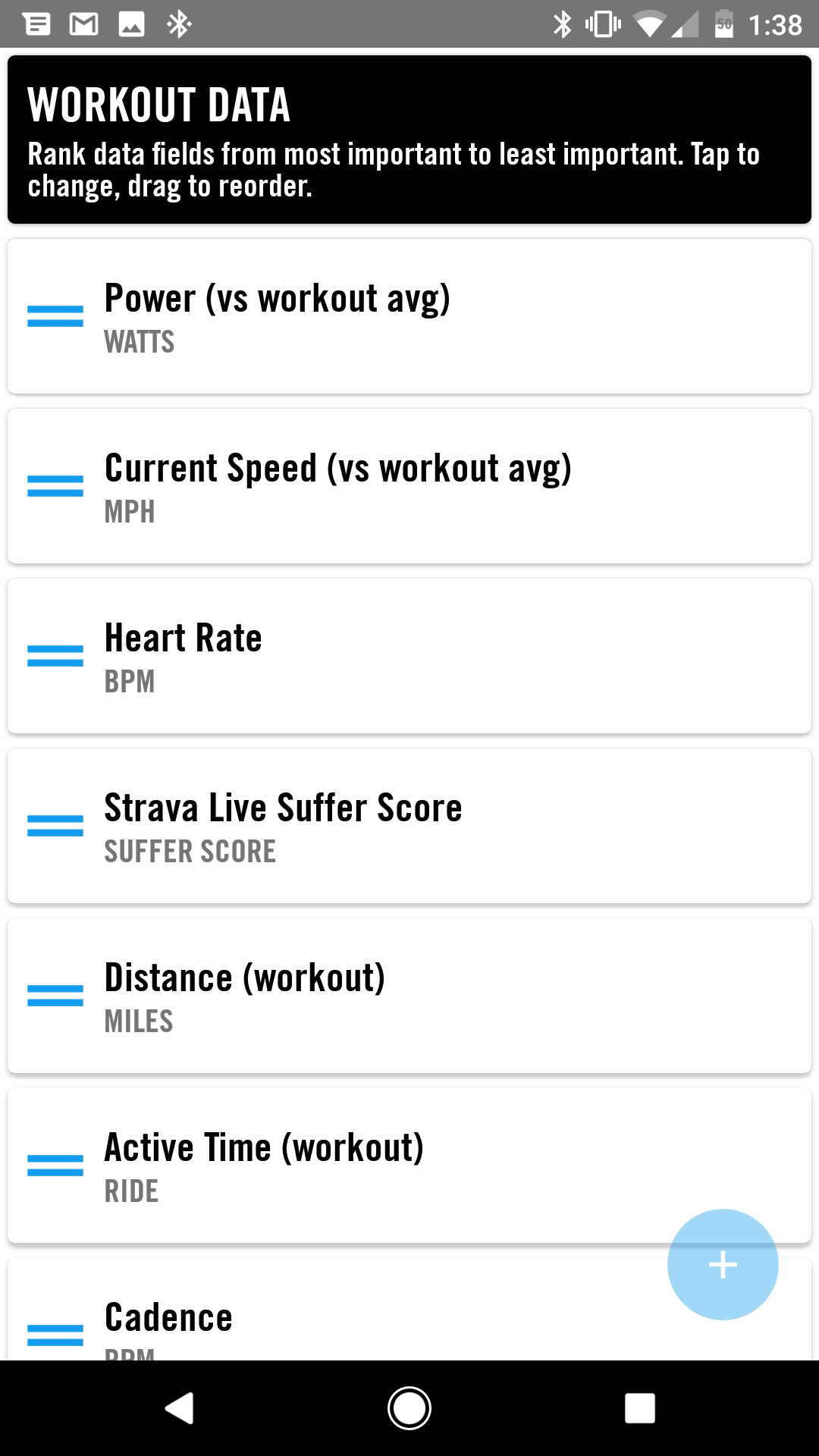 Tap on Strava Live Suffer Score to enable the feature. Your Wahoo device will use the heart rate zones you've entered in your
performance settings
on Strava.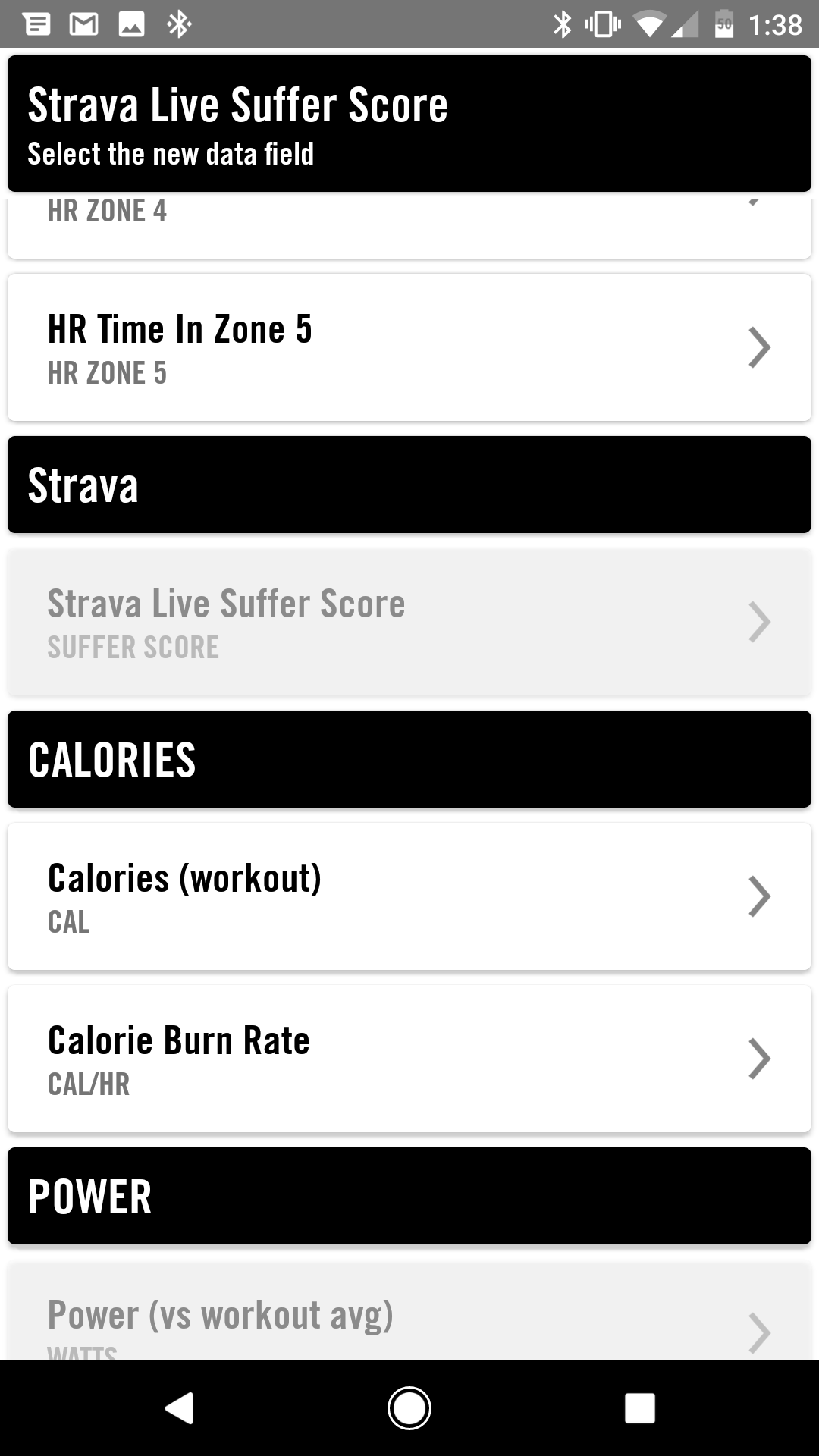 You will now see your Suffer Score displayed amongst other metrics during your recording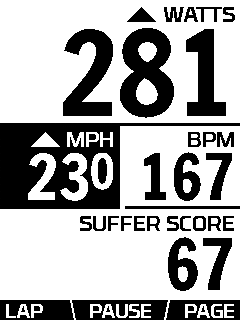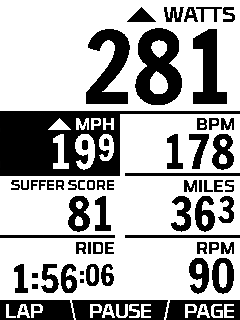 FAQ
Can free Strava athletes take advantage of Live Suffer Score?
You will see your Suffer Score on your watch, but if you're not a Strava Premium subscriber - it will not appear in your activity details.