Strava offers several options to help you manage your privacy from the mobile app. Additional privacy settings can be found on Strava.com
Changing your Privacy Settings
Enhanced Privacy
Private Activities
Other Privacy Options
Changing your Privacy Settings
Navigate to your Privacy Controls from the 'More' (1) button on the bottom right of the screen. Select 'Settings' (2) and look for 'Privacy' (3)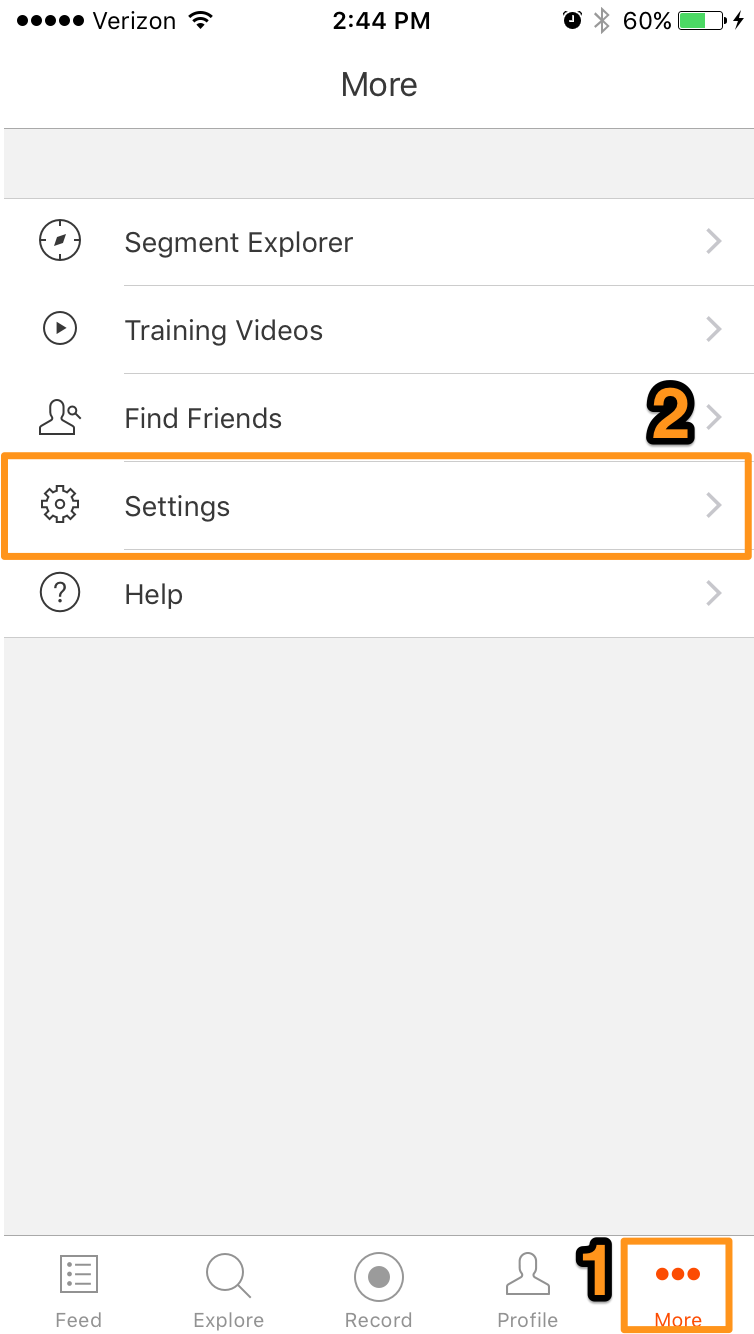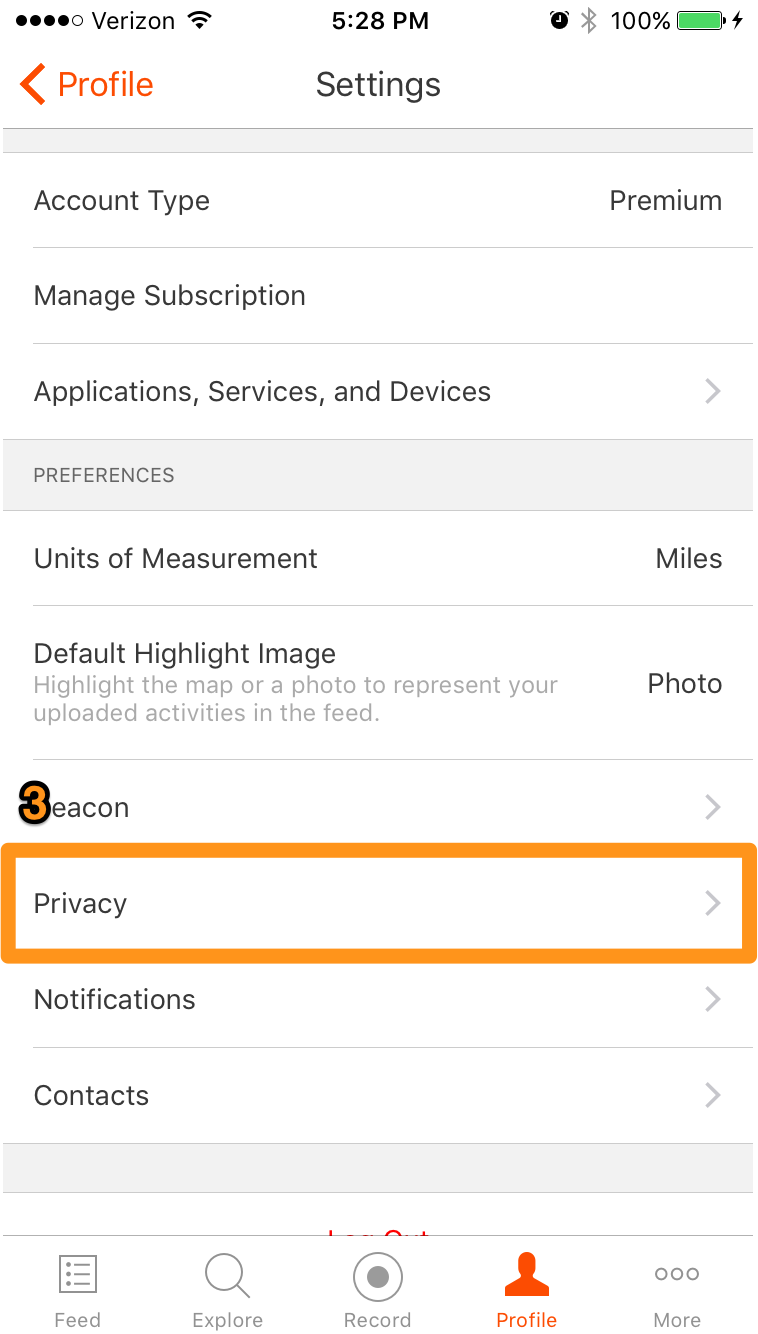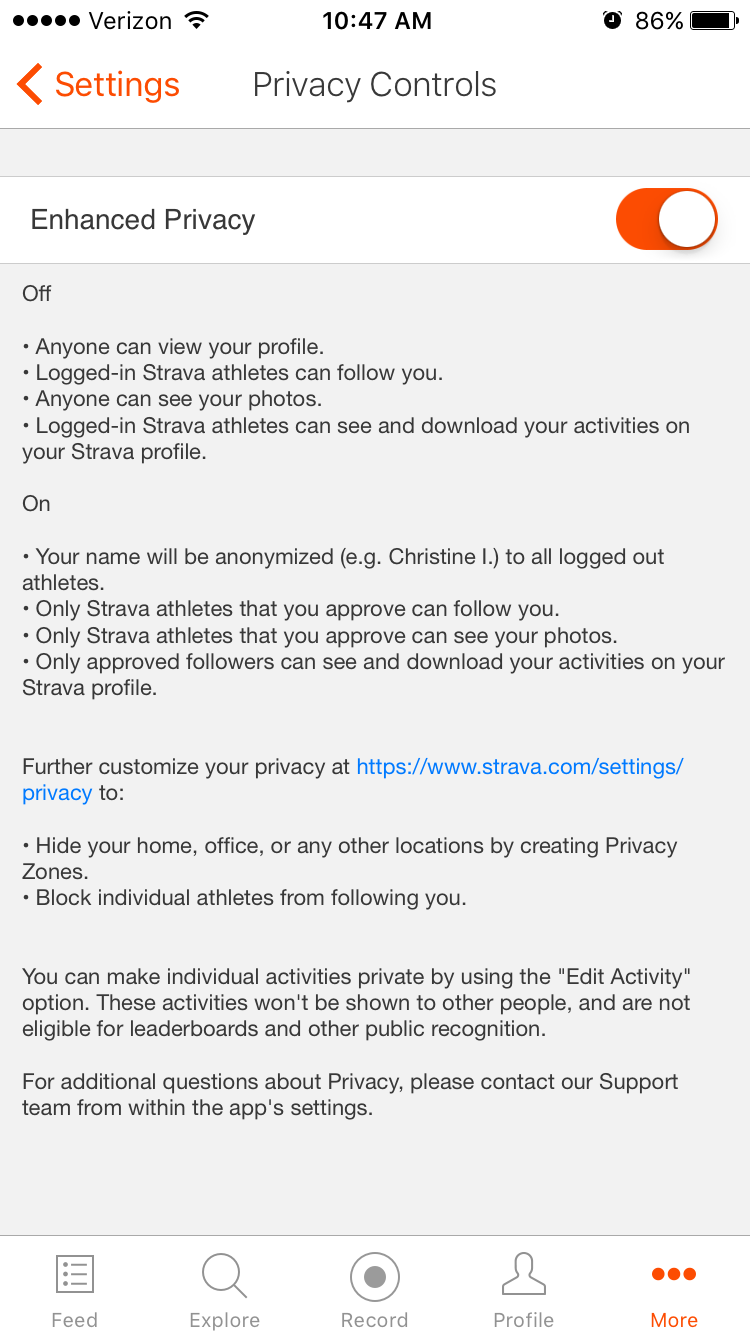 Enhanced Privacy
From the Privacy Controls screen you can toggle Enhanced Privacy on or off. Enabling Enhanced Privacy allows you to manage who can follow you and see details about your activities:
Your name will be anonymized to logged out athletes
Athletes have to request approval to follow you
Only approved followers can see or download your activities on your Strava profile
Only approved followers can see your photos
Private Activities
You can make individual activities private by using the 'Edit Activity' option (4). These activities won't be shown to other people, and are not eligible for leaderboards and other public recognition.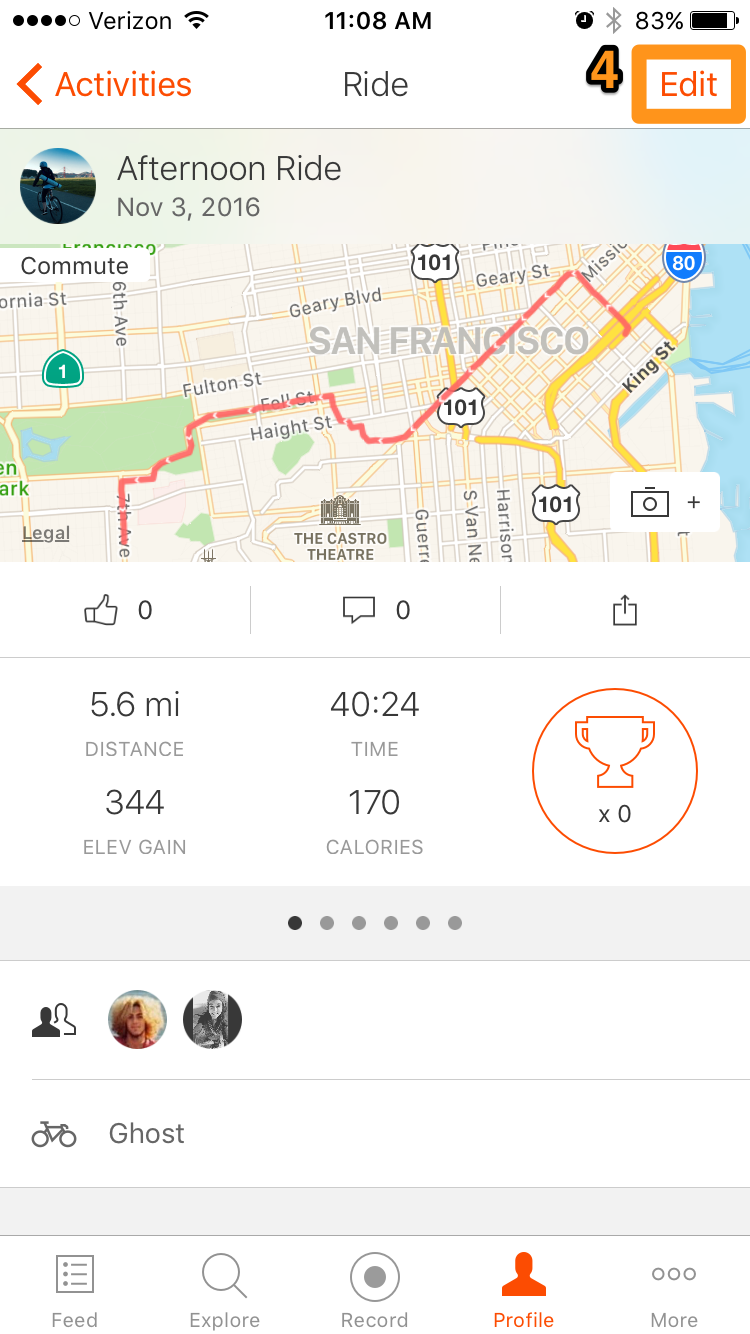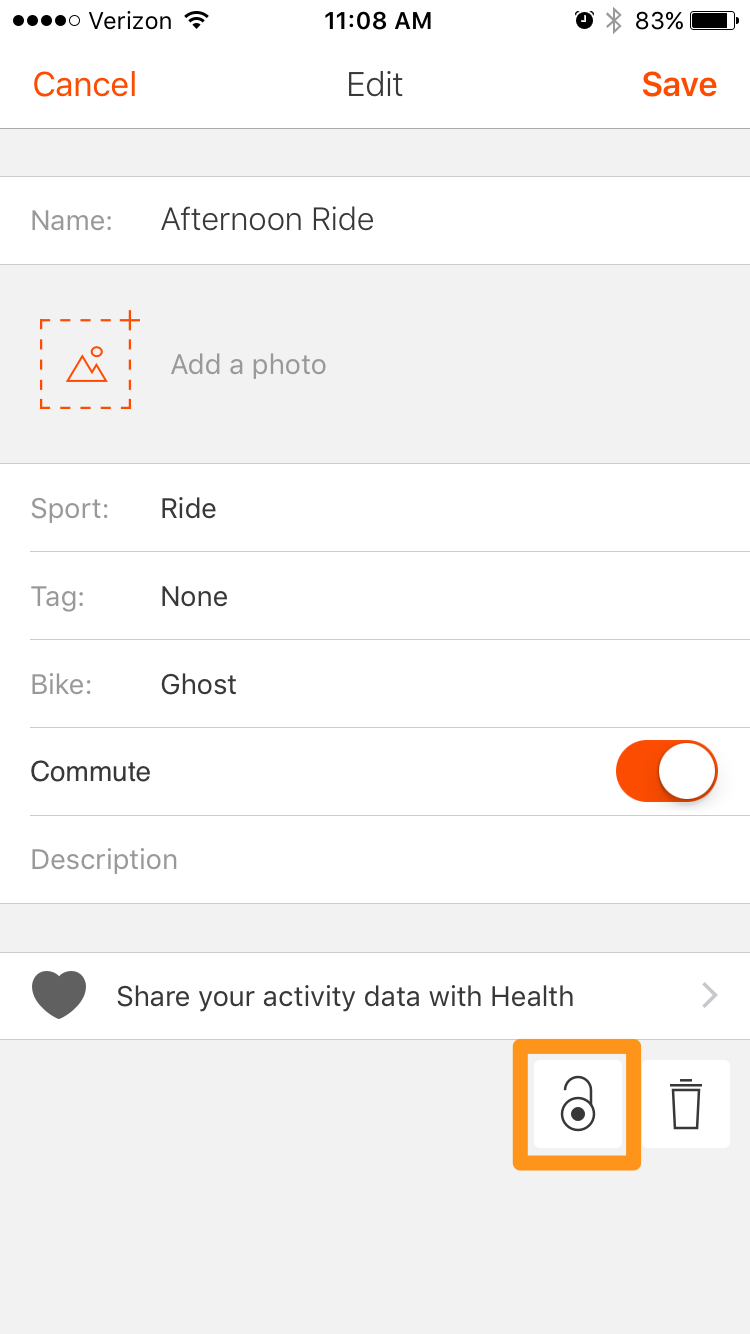 Other Privacy Options
Further customize your privacy at https://www.strava.com/settings/privacy to:
Create a privacy zone to hide portions of your activity that start or end in your zone from all athletes
Block individual athletes from following you
Opt out of Flyby, a web-only feature that allows you to see who you rode or ran by during your activity by overlying these activities on one map
Learn more about all available privacy settings here.