The Trophy Case displays all of your completed challenges together on one page. Each finisher badge will be prominently displayed in order of completion date, with the four most recent visible on your profile. Keep in mind that for challenges without a single distance goal, like the Monthly Training Series, you won't see these challenges listed unless you achieve the final distance milestone.
To see your Trophy Case on the website, simply visit your profile. From there, you'll see your most recent trophies near the top of your profile page.
Click View More or Trophy Case at the top of the screen to see your full list and share your achievements on Facebook or Twitter.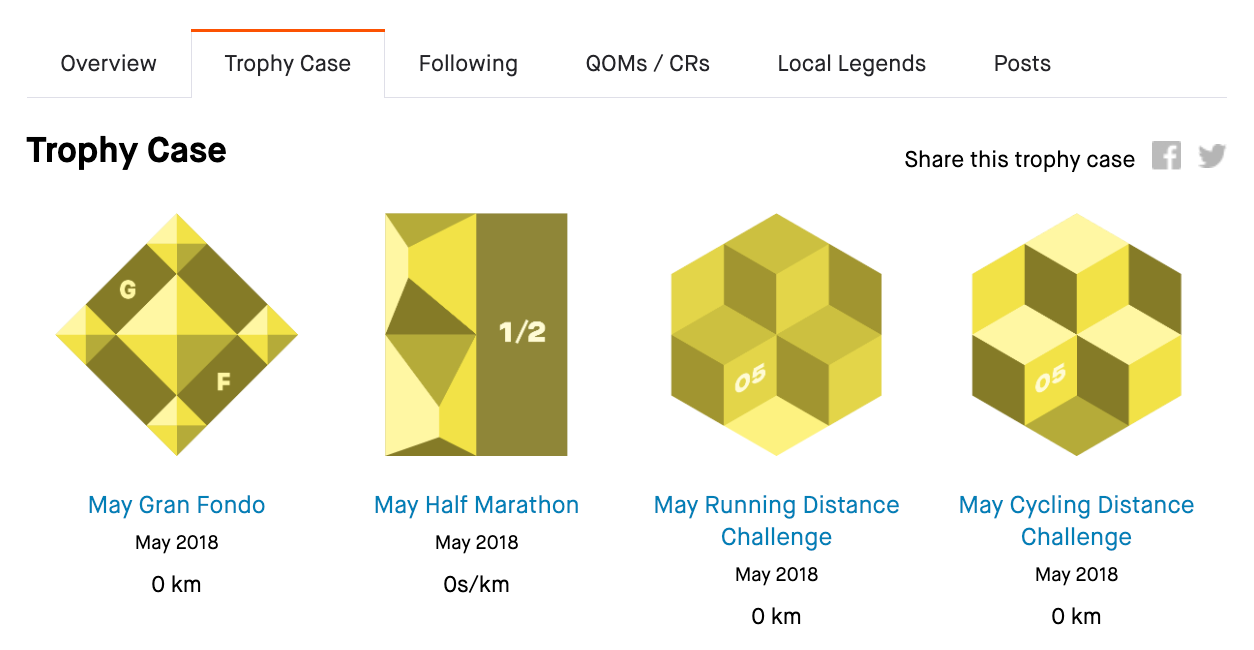 To see your Trophy Case on the mobile app, select You > Profile, scroll down and select All trophies to see your full list.
Tap on a challenge badge to view more details about the challenge.