Viewing Activities
Tapping an activity from your Feed will take you to the full activity view, shown below left. From there you can view the activity's Comments, Kudos, Instagram images and other participants; or you can tap the athlete's picture to jump straight to their Profile page. If it's your activity, tap the Menu button to Edit or Delete it.  Tap the Navigation Tab to go back to the previous screen.
Tapping the map view will display the full screen map shown below center, which will show interactive markers for the activity's segments (similar to the Segment Explorer as described below).  From this page you can Share the activity (if it's yours) or change the map display between Satellite and Terrain views.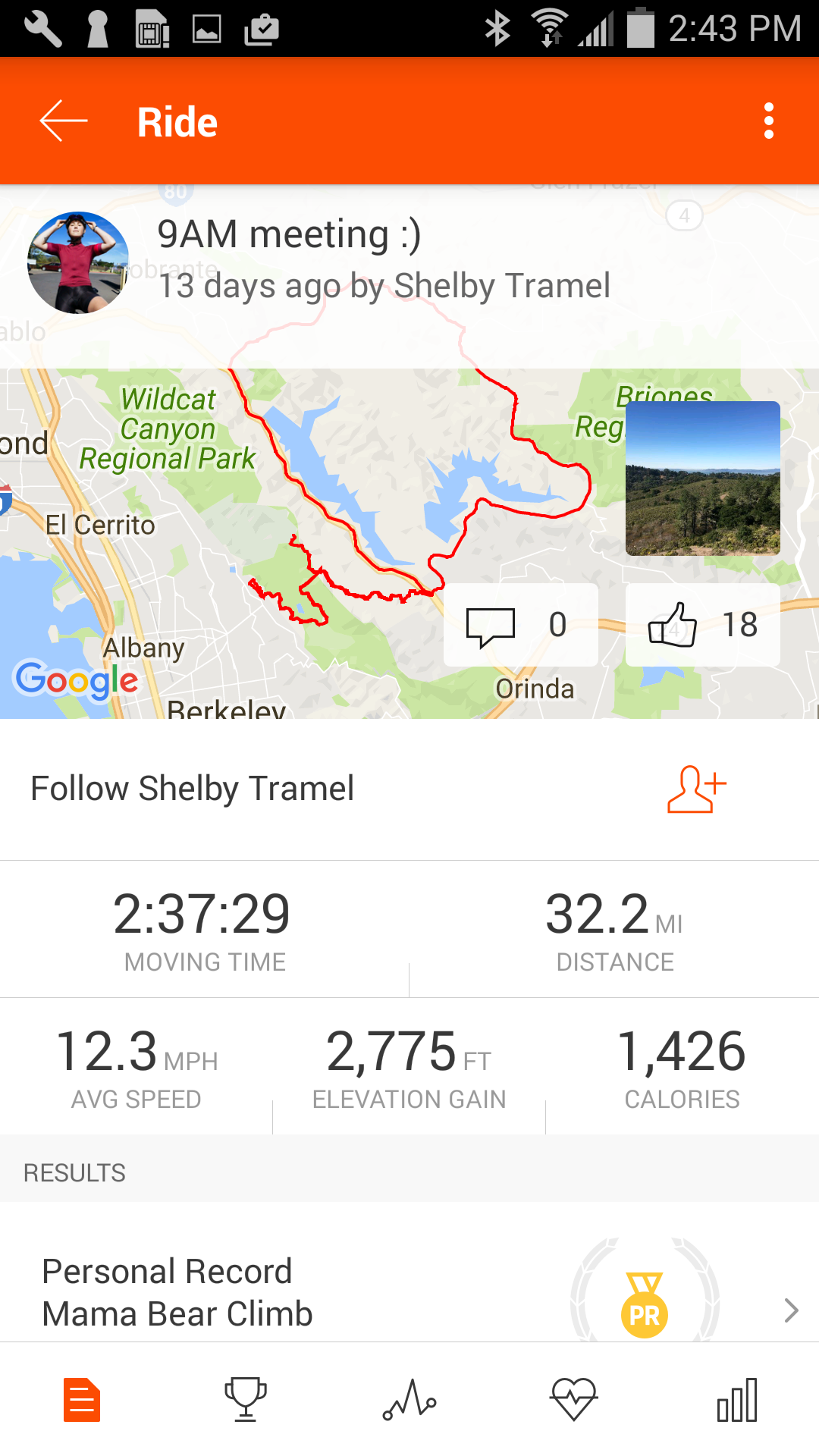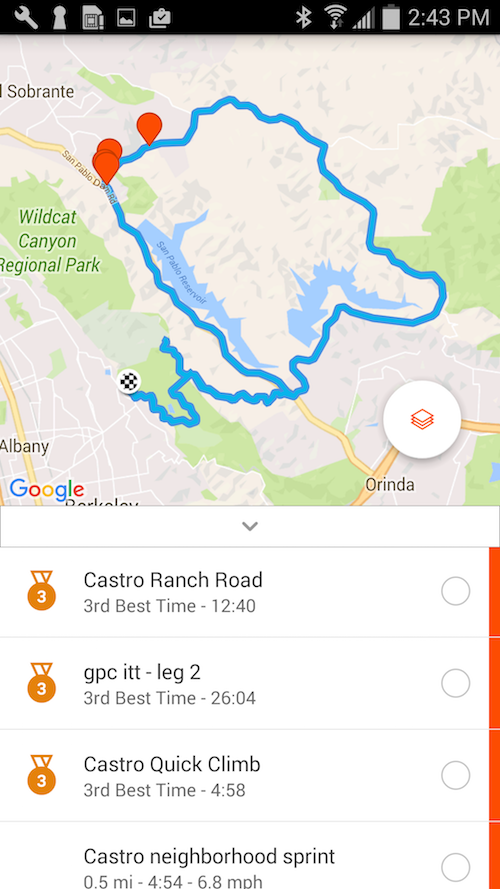 Swipe the main activity screen to the right, or tap the Trophy icon to see a full list of the activity's Segment results and their corresponding achievements, shown below left.  Tapping a segment from this list will bring you to the segment effort page, below center.  

From there, you can swipe right or tap the Analysis icon to see detailed instantaneous Segment Effort Analysis, and swipe right again or tap the Chart icon to see the full segment leaderboard.  That leaderboard can be sorted by the overall results or only those of the athletes you're following - and all Premium filters are available as well.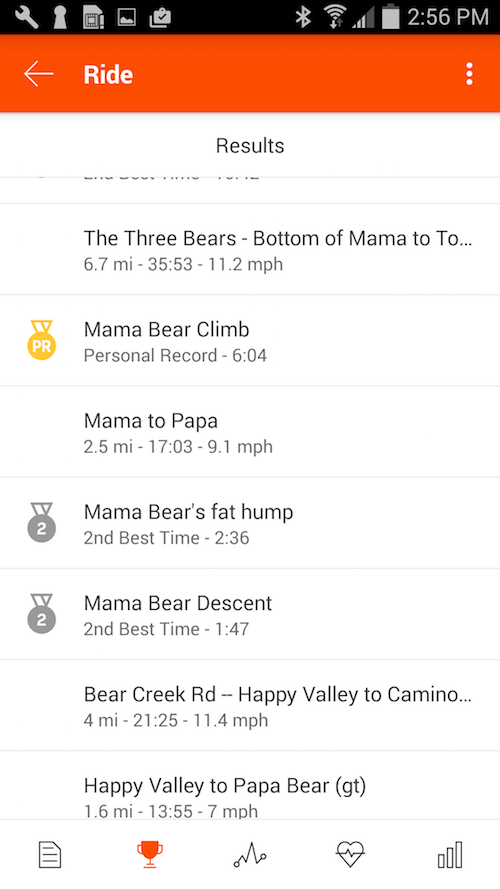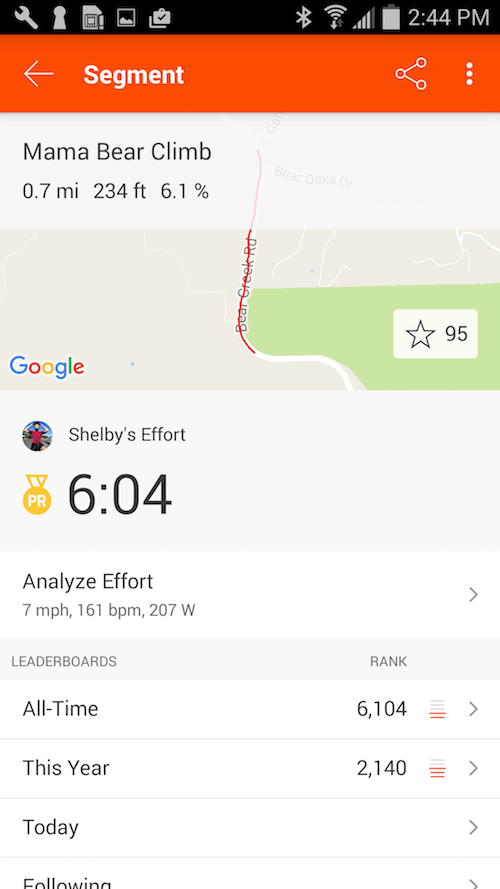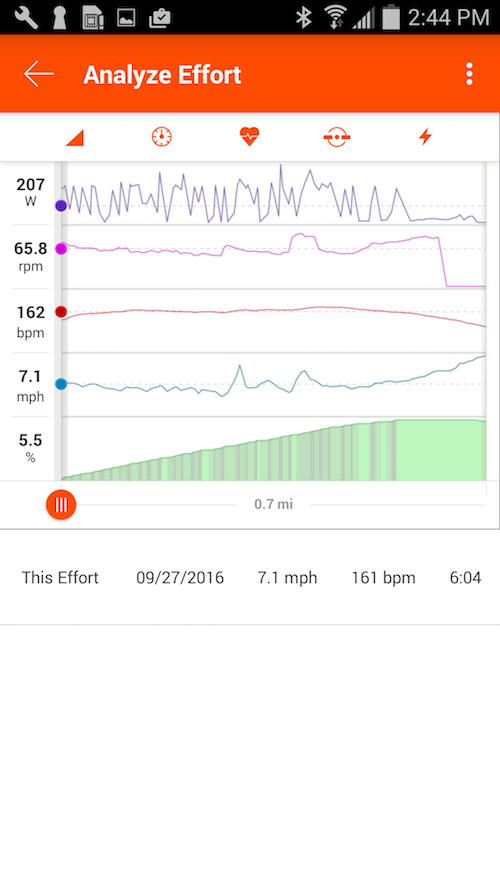 Swipe the main activity screen to the right twice, or tap the Analysis icon to see the Elevation, Speed/Pace and Heart Rate (if available) details and profiles for the activity.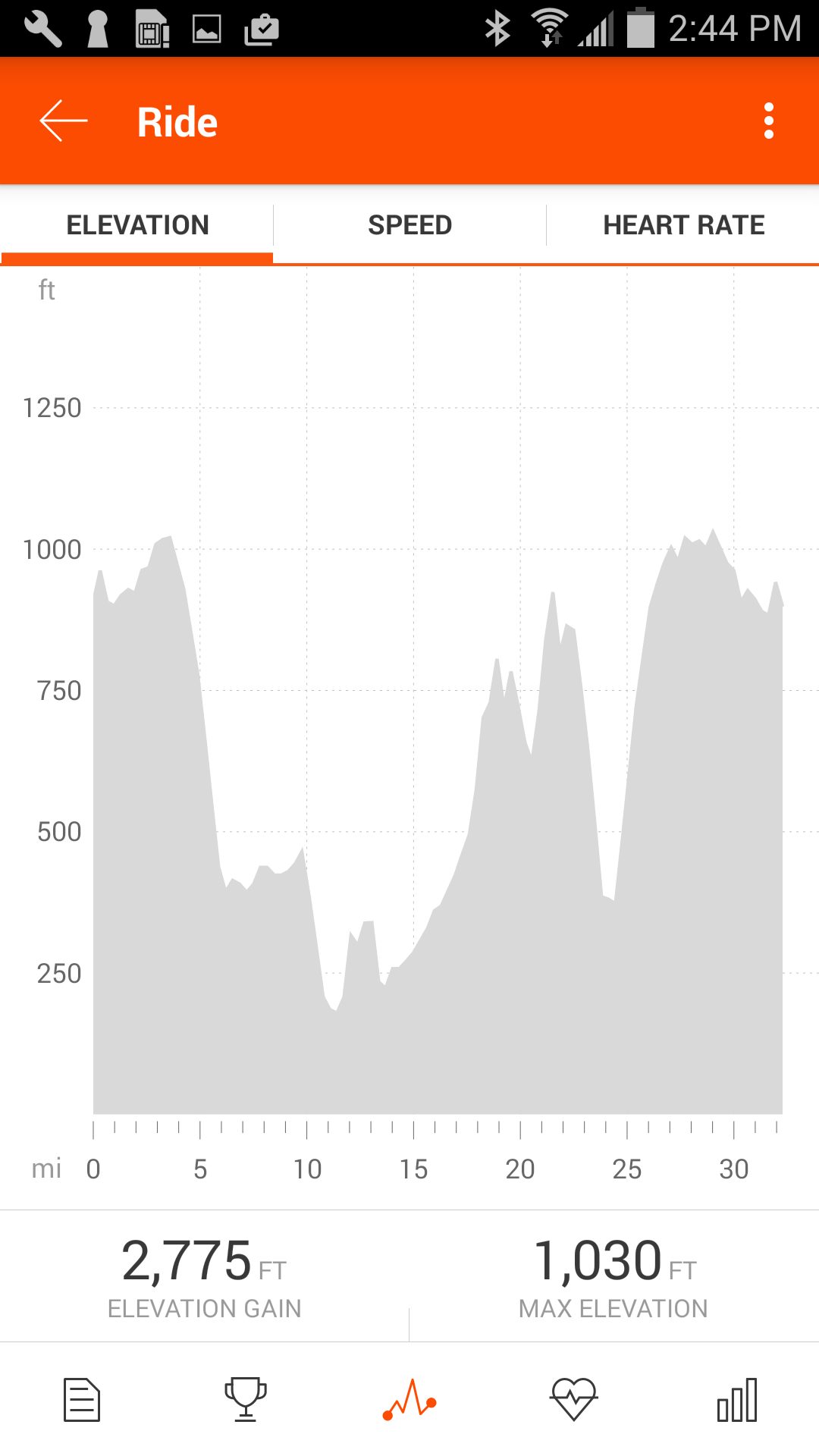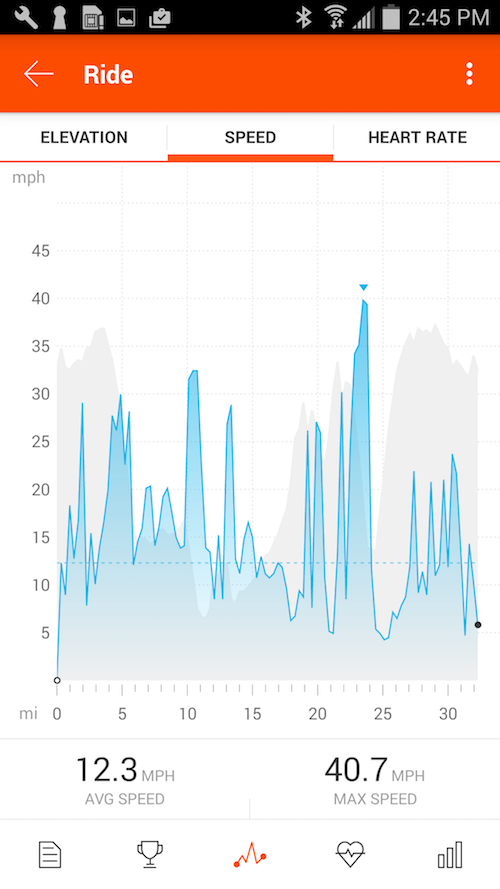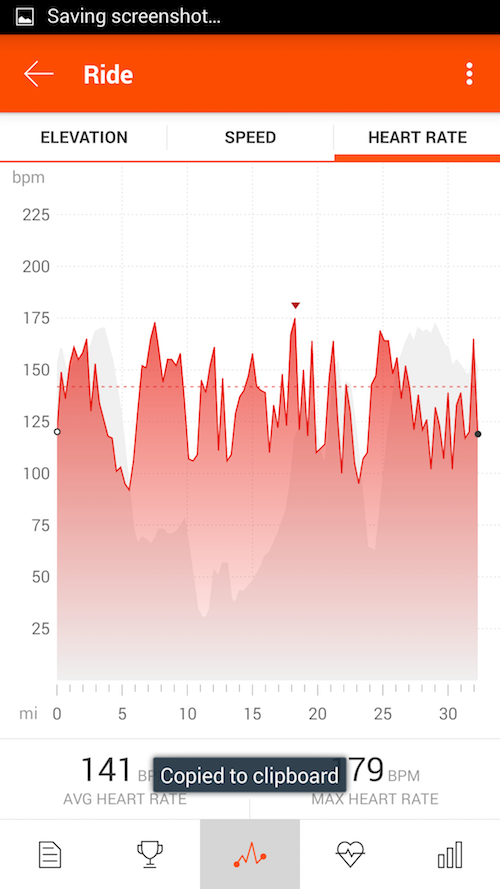 Swipe the main activity screen to the right three times or tap the Heart Rate icon to see the activity's Heart Rate Zone Analysis, Suffer Score, and Points in the Red (left), and swipe the main activity screen to the right four times or tap the Training Zone icon to see Power Zone Analysis for Rides, or Pace Zone Analysis for Runs (below center).  If you're viewing a run, you'll be able to toggle between Splits and Segment results at the Results page; and you'll see Pace Zone Analysis (below right) in the place of Power Zone Analysis.