You can automatically upload your activities to Strava from Sigma Data Center
Connecting your Sigma and Strava accounts
Install SIGMA DATA CENTER on your computer
Start the SIGMA DATA CENTER program
Connect your ROX GPS Device
Click Menu at the top right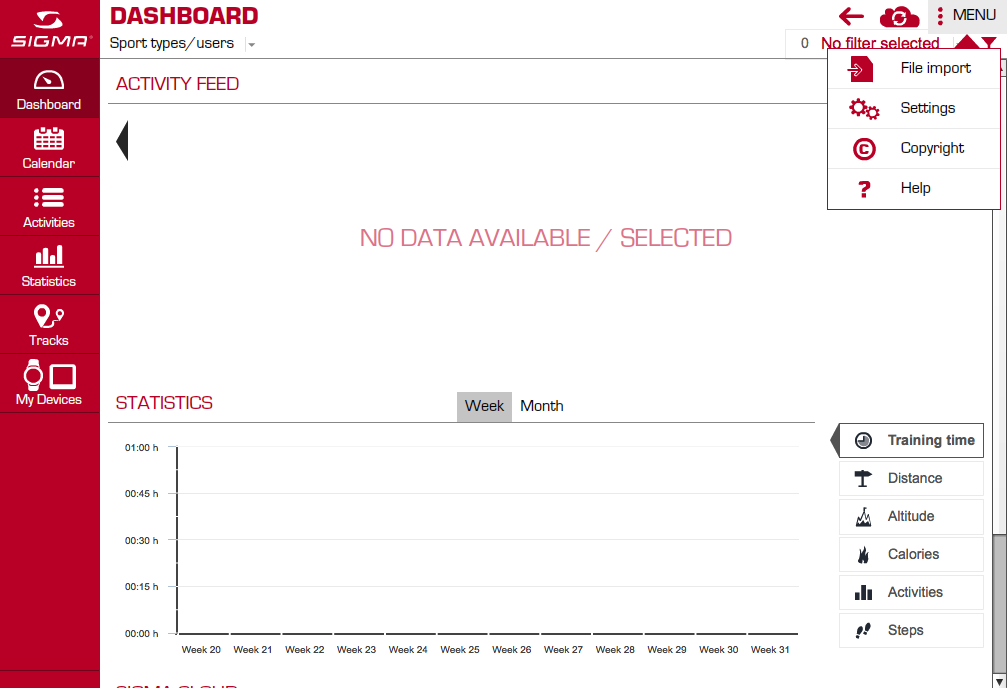 Click Settings
Select 'Sharing accounts' from the left navigation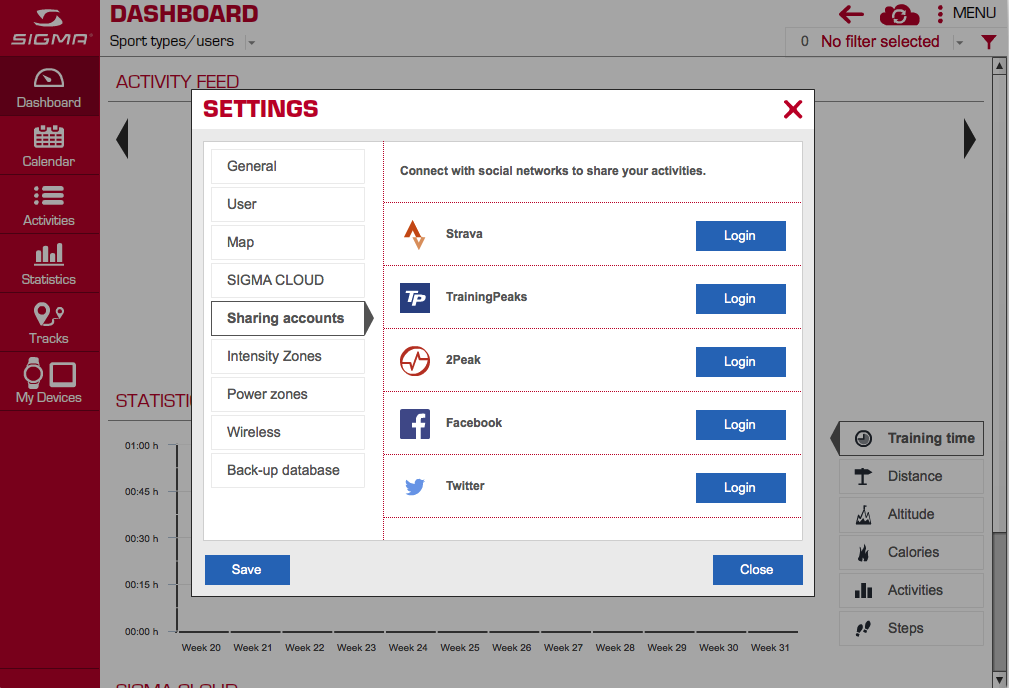 Click 'Login' next to Strava logo
Enter your Strava account information and the accounts will be linked.
Uploading from Sigma Data Center
Activities downloaded to the SIGMA DATA CENTER will automatically appear in Strava account (if you have the setting enabled).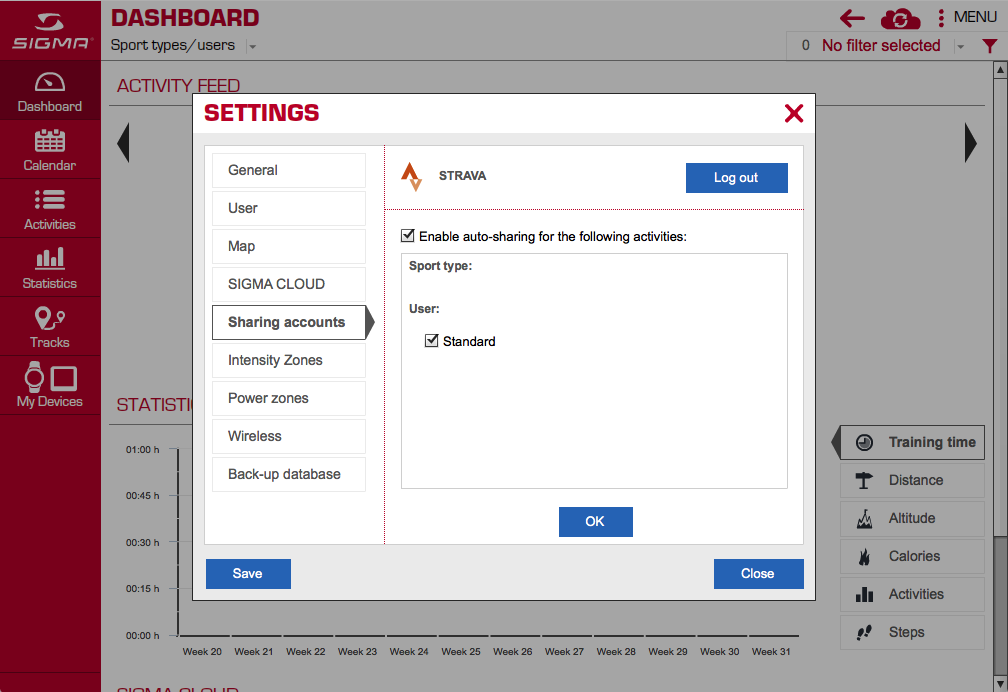 Connect your device
Download your training to the SIGMA DATA CENTER
If automatic upload is enabled, it will sync automatically
If automatic upload is disabled, you have to push the sharing button to sync your training to Strava
Manually uploading activities to Strava
Start SIGMA DATA CENTER and choose the training you would like to share
Export the training as a .fit file
Visit strava.com/upload/select.
Click Choose file.
Compatible SIGMA cycling devices
ROX GPS 7
ROX GPS 10
ROX GPS 11
FAQs
I've connected my accounts, what now?
New activities will be synced to your Strava account within minutes. You can also follow the manual export instructions if you want to see your statistics right away.
My activity still has not appeared in Strava, what happened?
There could be a delay during peak usage times that will delay activities from appearing in Strava. We are constantly working to get activities processed as quickly as they come in, however, sometimes you may experience delays.