You can make an activity completely private on Strava by default or on an individual basis. You will be the only person who can see this activity on Strava.
Make Activities Private by Default
Go to your Settings page on Strava.com by hovering over your name in the top right and selecting "Settings".
Click on the Privacy tab on the left side of the page.
Check the box next to "Make my activities private by default. Any activity can be made public after it has been uploaded"
Your activities will now be uploaded as private, however, you can always change them back to public on an individual basis. 

Making Individual Activities Private
When you "Edit" the activity with the pencil icon, click the "Private" checkbox.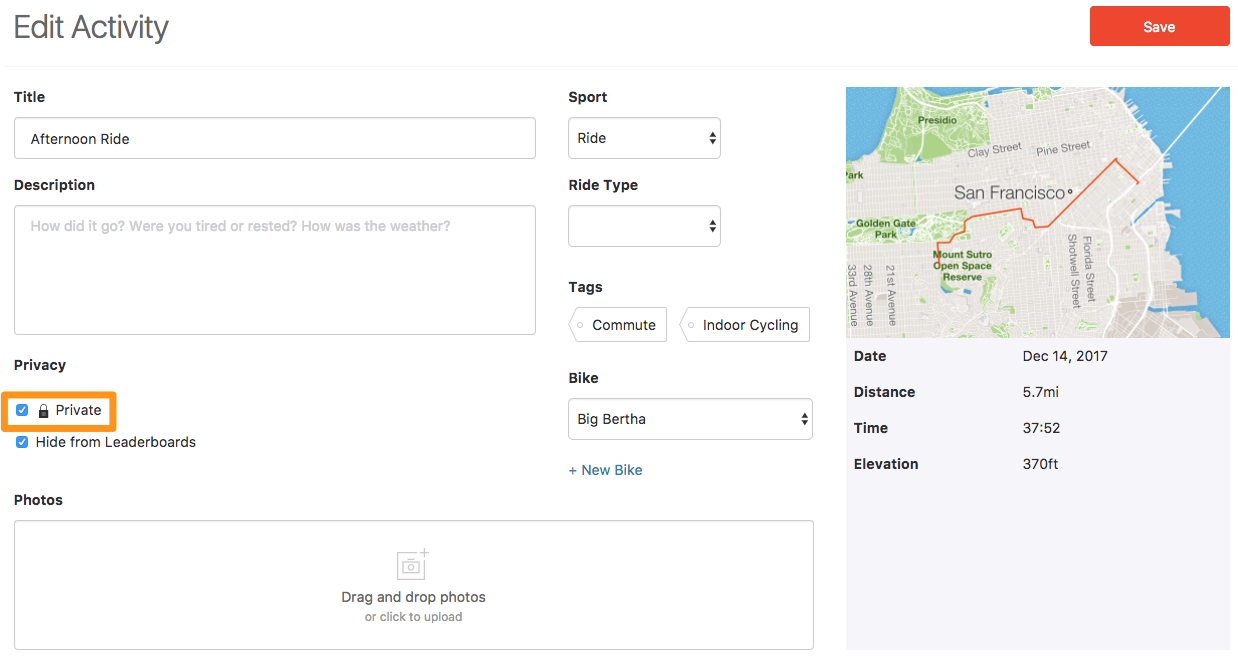 You can also make your ride private by clicking on the wrench icon and selecting "Make Private."