On the Strava Mobile App
From the record screen, select the routes icon

in the lower left of the screen to open and view a list of your saved and created routes. Tap the option to Use Route on the route you wish to follow. This will load the route on the record screen for navigation. Activities without GPS will not be able to follow a route.
Tap the route icon again to switch or clear the route. 

Should you need to head back early, the

Route Back to Start

feature will plot the most efficient path back to the start of your activity. Pause your recording and tap the routes icon to access this option. You may need to tap the drop pin icon to bring up the routes icon.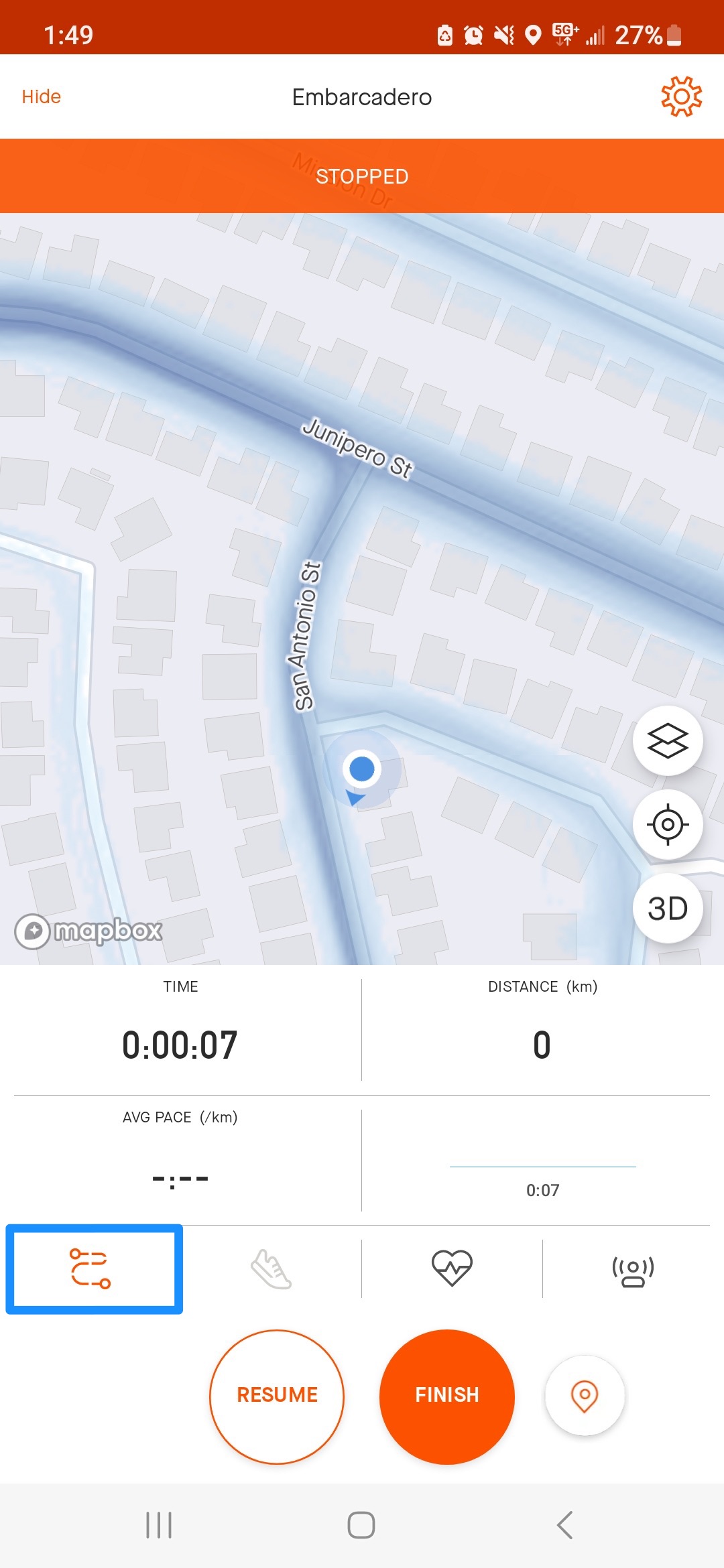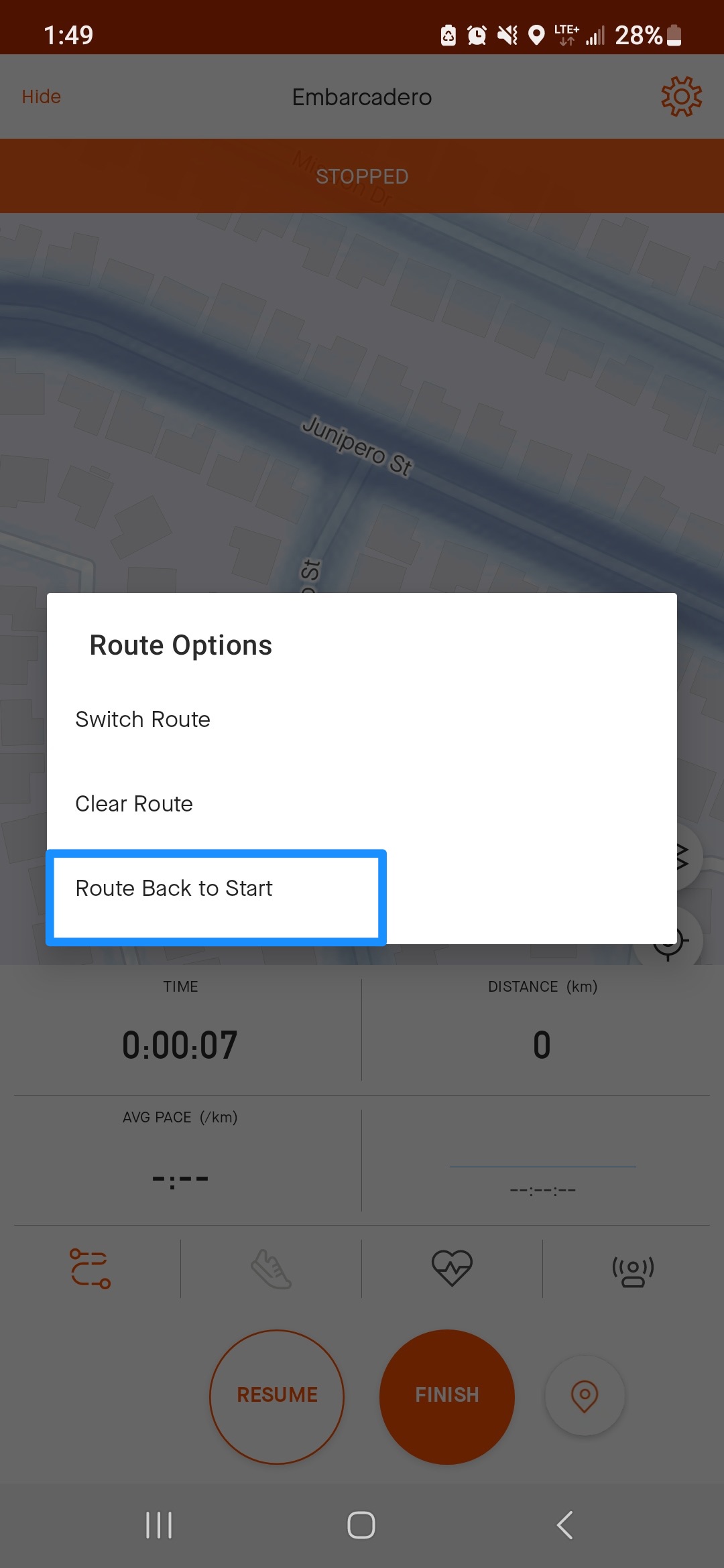 On a GPS Device
If you're using a Garmin device that supports Courses, you can automatically sync your routes to the device. More information can be found here.
You can export any public route from the Strava website. Open the route you wish to export and click the down arrow icon. Choose to download the TCX or GPX file depending on what your device will accept.


GPX files are best if you have base maps installed because they will display both a styled map and text-based directions.

TCX files are best when you don't have base maps installed. Save the downloaded file to your computer and plug in your GPS device, so it's recognized as a USB drive.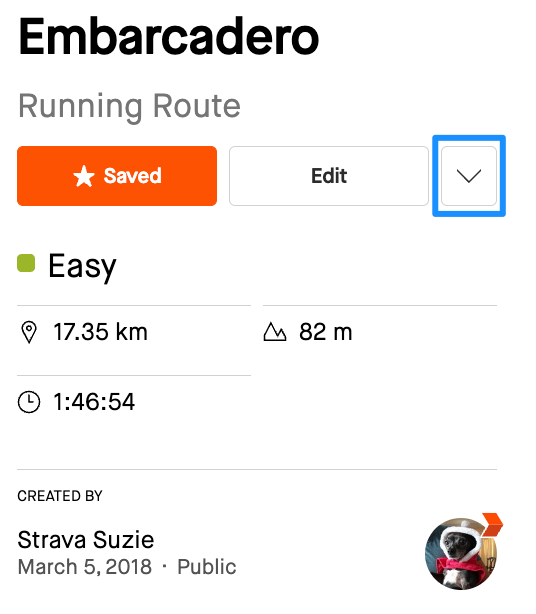 Printing a Cue Sheet
If you don't have a GPS device, you can print out a cue sheet. Open the route you wish to print a cue sheet for, click the down arrow icon, and select Print.