We've released a standalone version of the Strava app that takes full advantage of the built-in GPS of the Apple Watch Series 2. You can now record activities on your Apple Watch Series 2 without carrying your phone. 
Setting up Strava on your Apple Watch Series 2
How it Works
Complications
Troubleshooting and FAQs
Leave us Feedback
To support the GPS in the Apple Watch Series 2, we redesigned the recording experience to work separately from the phone. This meant that we could no longer support the way the phone app and the watch app previously connected. Even if your watch still uses the GPS from the phone, the recording experience is the same as with the Series 2: the app functions independently on the watch. For Series 1 and 1st Generation Apple Watches, the new Strava Watch app requires that you carry your phone during your activity to record GPS data.
Open the Strava app on your Watch. You will be prompted
ou will be prompted to accept location, Health permissions, legal disclaimer, and notifications 
elect your Sport Type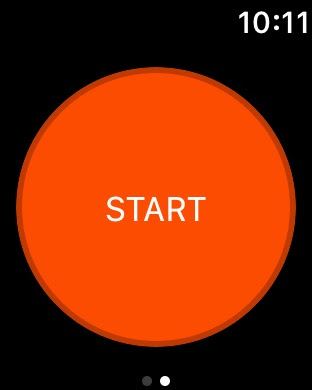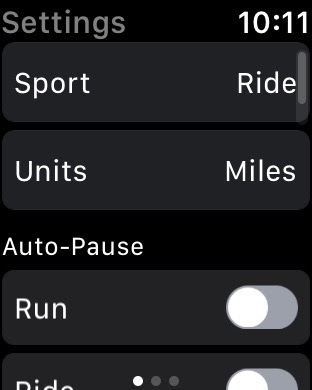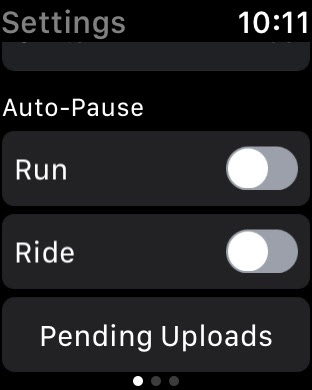 During your recording, you'll be able to view your current time, average pace of your current split, total distance and heart rate. If you enable run split notification, a notification will be displayed on your watch with the preview split pace and overall split pace (bottom-right.)
You can enable real-time audio feedback to alert you when you start, pause, resume and stop your activity. You can also hear feedback about your total distance and if you're recording run activities, the pace on your last split and total average split pace. To enable audio cues, navigate to the settings page on your watch and tap 'Audio Cues.' Here you can toggle the Audio Cue settings independently.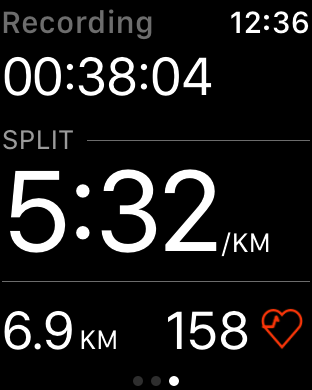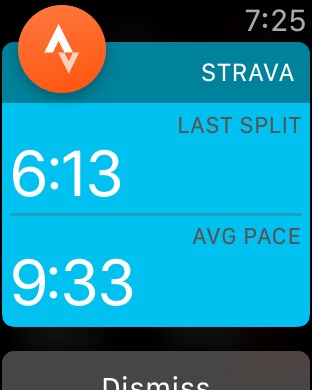 When you've finished recording, hit Stop to see the resume/finish screen. Hit Finish (flag icon) to finish the activity and be taken to the summary screen. Tap Save to upload the activity.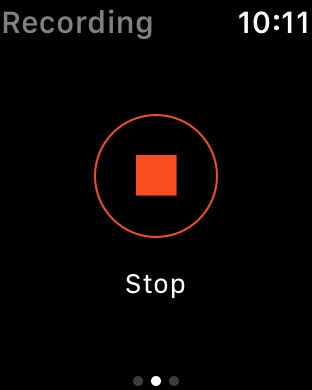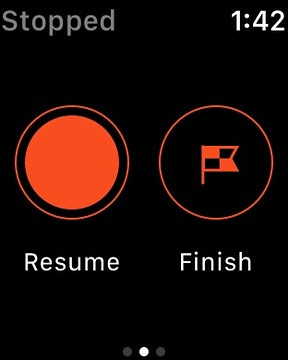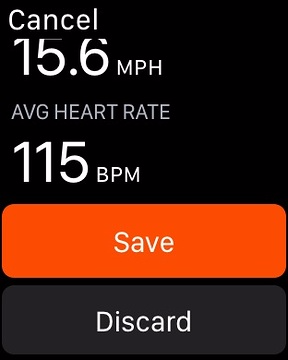 The next time you are within range of your phone, your activity will upload to Strava automatically. You will get a notification when your activity is ready.

You can view your Watch recorded activities by going to your Settings page and tapping History. Activities shown in gray have been synced to your account and activities in white can be resynced.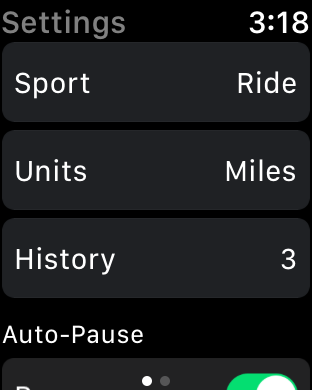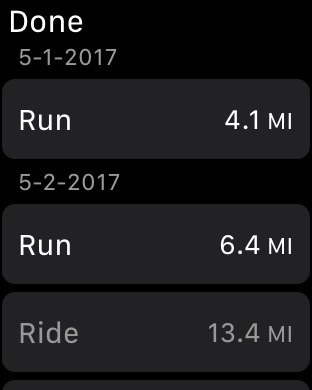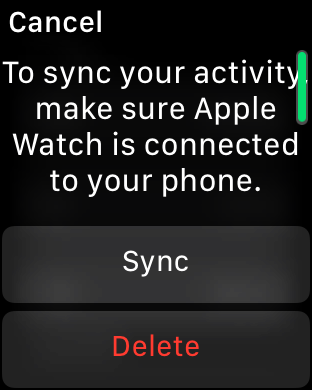 Watch face complications
You can add complications on modular watch faces. Choose from circular small (bottom left,) utilitarian small (middle,) or modular small (bottom right.)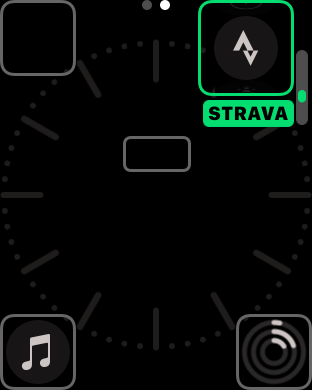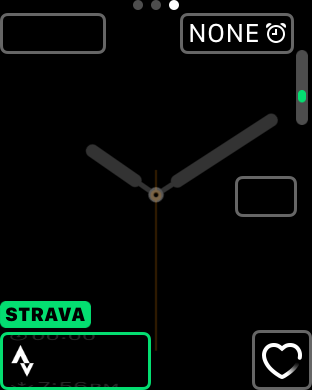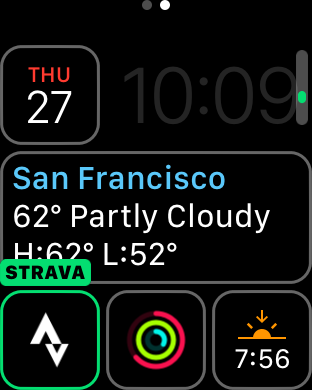 From the watch app on your phone, select Modular, choose a location, and look for Strava in the list of apps that appear.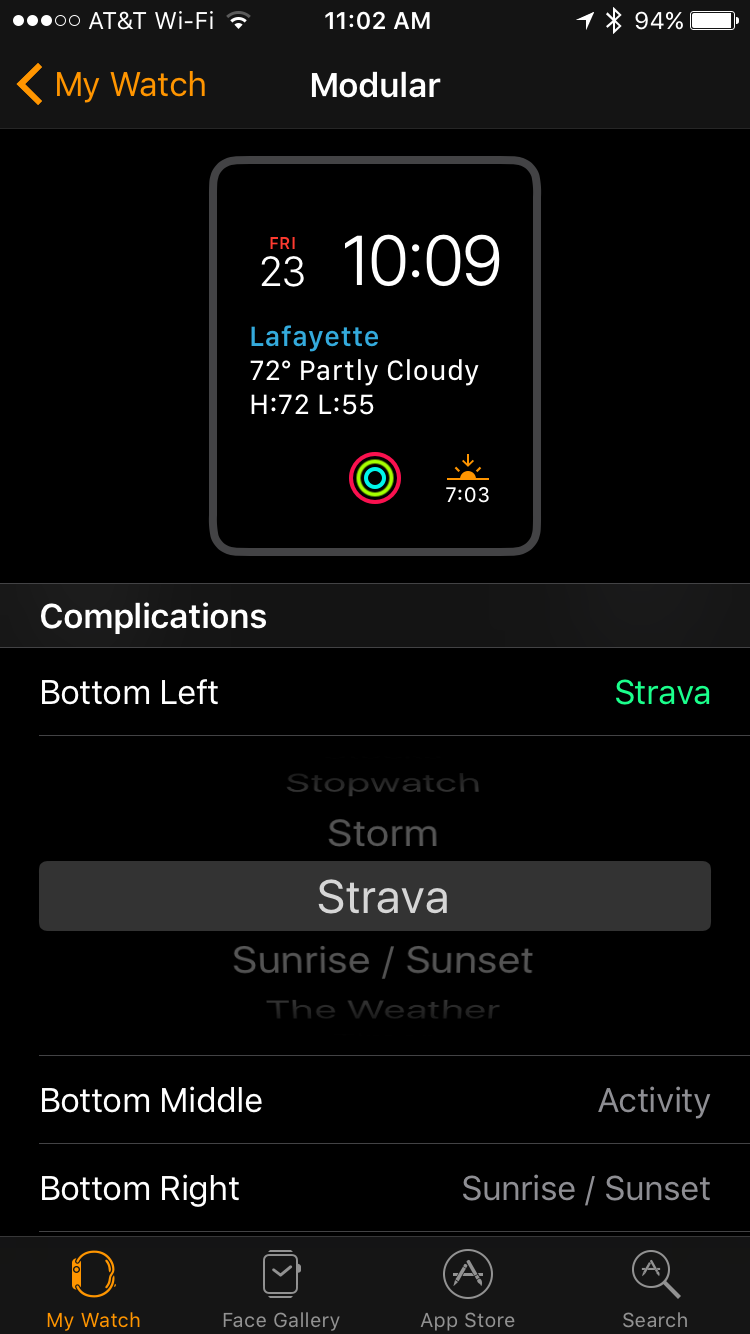 On your watch, force touch the watch face to bring up a 'Customize' view. Swipe right to show which complications are customizable.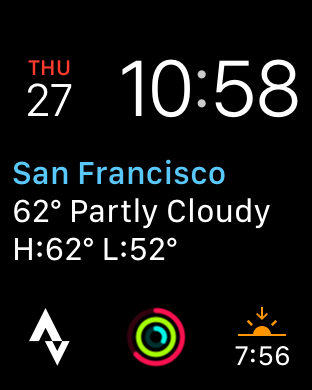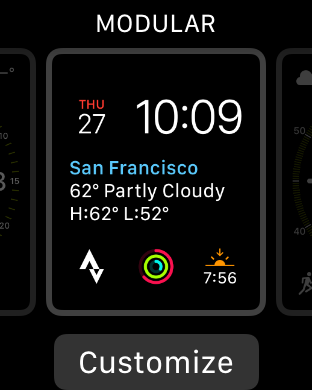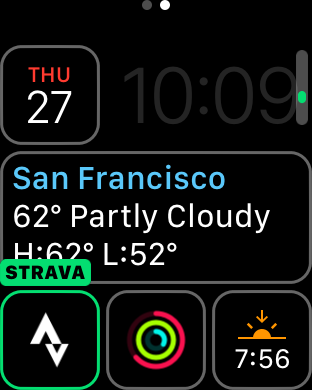 Troubleshooting and FAQs
I cannot see my heart rate data on the Watch when using Strava
Uninstall and reinstall the Strava app on your Apple Watch to trigger and accept the Health permission. Be sure your Apple Watch appears as Health source for heart rate. If the heart on the stats screen is a gray outline, tapping that will open Health on the phone.
The start button no longer works
Navigate to Settings on your iPhone and select Privacy > Motion & Fitness. Make sure Strava is turned ON so the toggle is highlighted green.You may have to uninstall and reinstall the Strava app before doing so. While in the Privacy section of your Settings, make sure Location services and Health are enabled.
Does Apple Watch Series 2 support Beacon or Strava Live Segments?
No, those features are not available on the Strava Apple Watch Series 2
Can I pair my Bluetooth LE heart rate chest strap?
Yes, you can pair compatible Bluetooth LE heart rate sensors
Can I use Strava with other fitness trackers simultaneously?
No, other workout apps that use the Watch's GPS may interfere with your Strava recording
Does the Watch app include Maps and Routes?
No, you will not be able to view maps or Strava Routes on the Apple Watch Series 2
How is my speed displayed?
Run: Current Split average pace (1 mi or 1 km) not total average pace
Ride: Instantaneous
Please leave us your feedback on the first version of the Strava for Apple Watch Series 2 app HERE.