On the Strava from the iPhone app, you can invite a friend who was with you but didn't record their activity. You can invite friends regardless of whether they're already on Strava.
Inviting a friend
Receiving an invitation
FAQs
Inviting a Friend
Open the activity you would like to tag your friend in. From the activity details page, you can select the Add Friend button (highlighted below.) Select the application you would like to use to send your share invitation.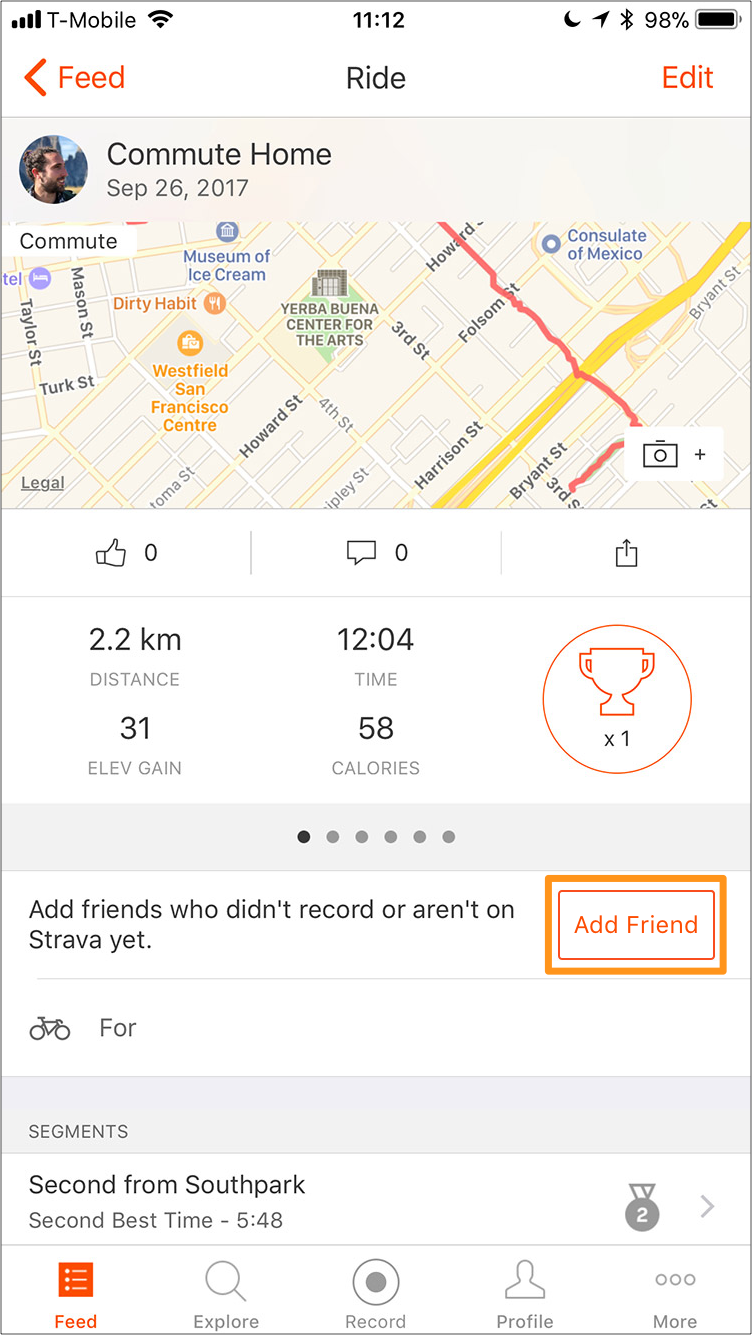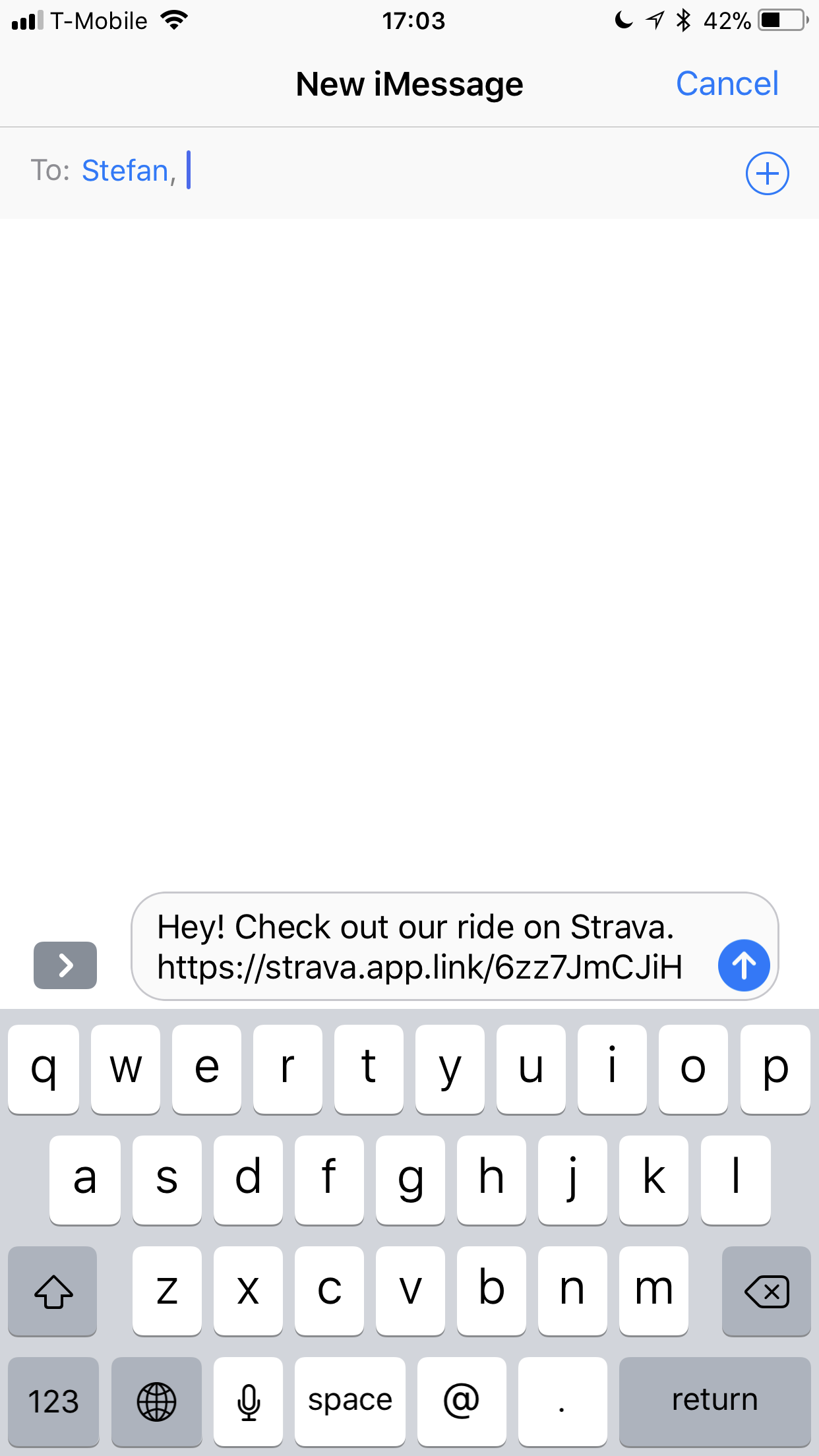 Receiving an Invitation
You will receive the invitation through whichever app your friend chose to use (email, text message, etc.) If you're new to Strava you'll be walked through creating a Strava account and the activity you're tagged in will show up on your new account (bottom left.) If you already have a Strava account, the invitation will open your Strava app where you can accept the invitation (bottom right.)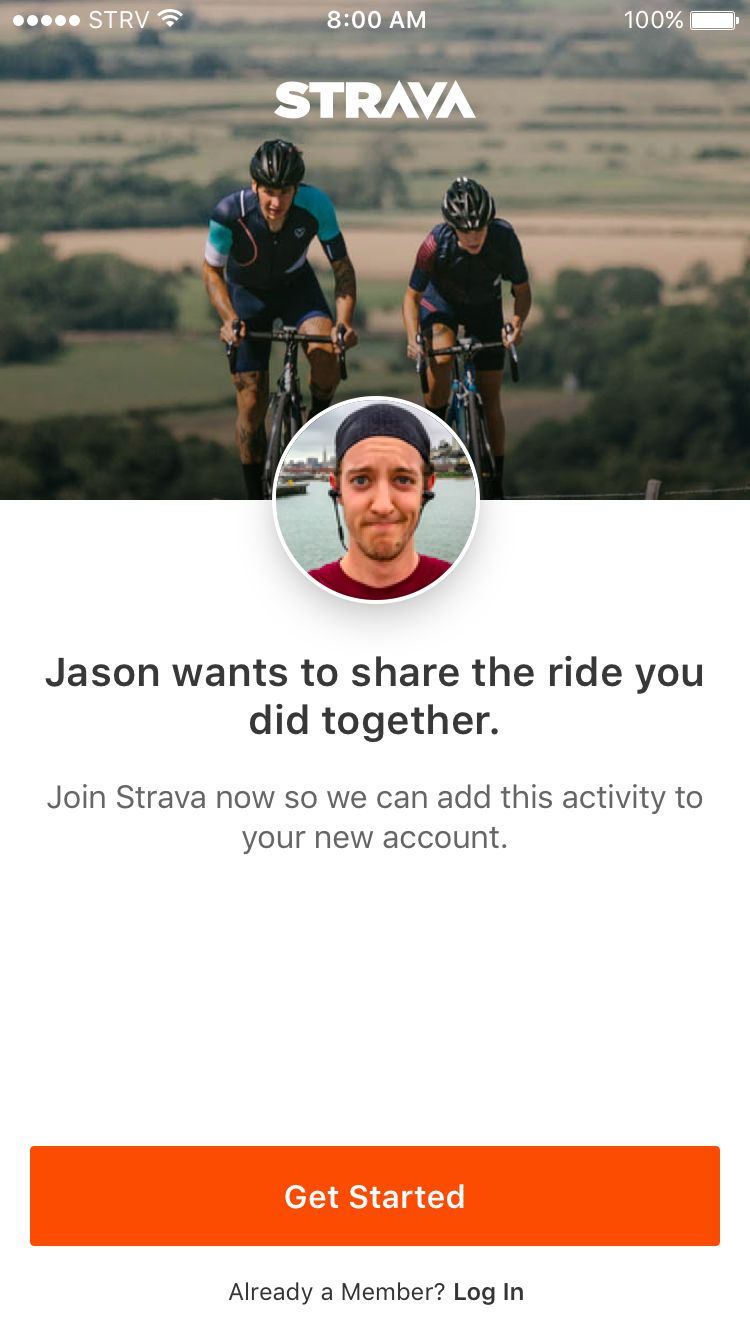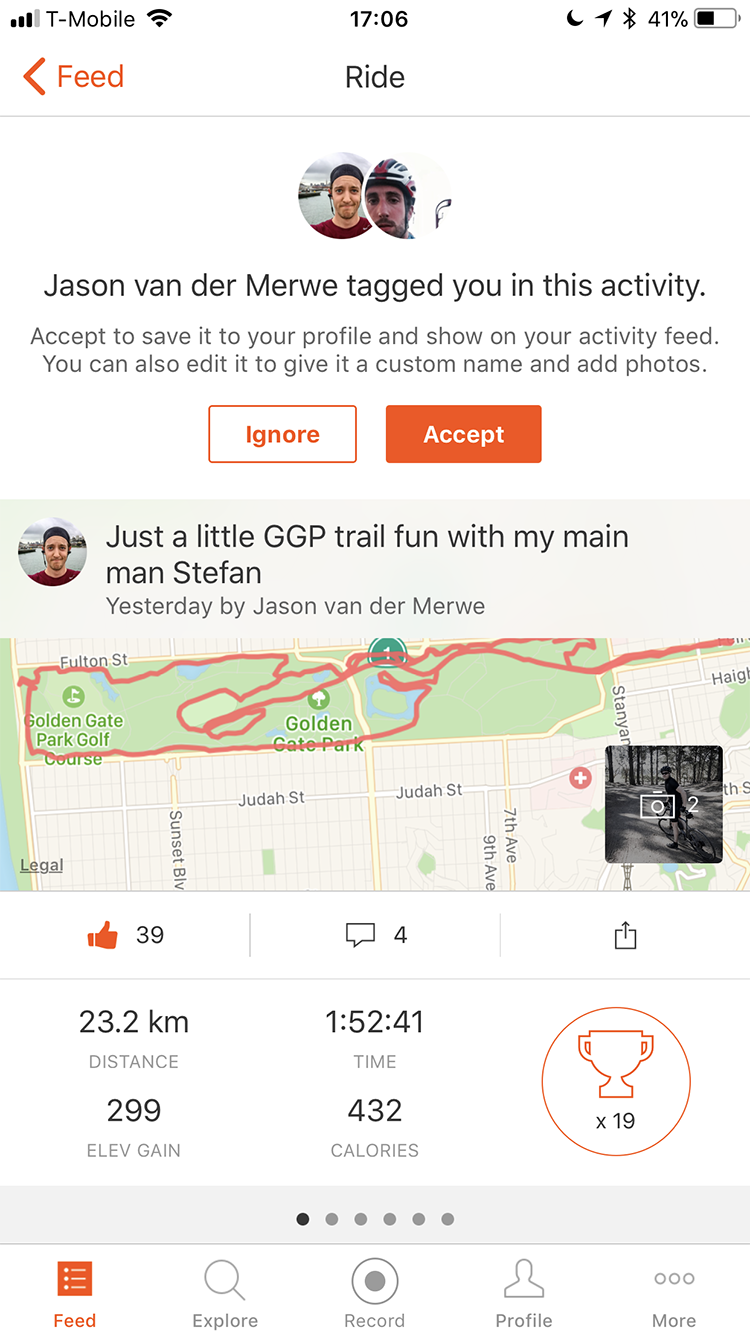 If you accept the invitation, your friend's activity will appear on your Strava profile and feed as if it was your own. You will be grouped with the friend who invited you, the activity will count towards any Challenges and Clubs you are apart of, and the activity will count towards your personal stats.

The activity you're tagged in will not count towards segment leaderboards, running estimated best efforts and won't include heart, power, or cadence data.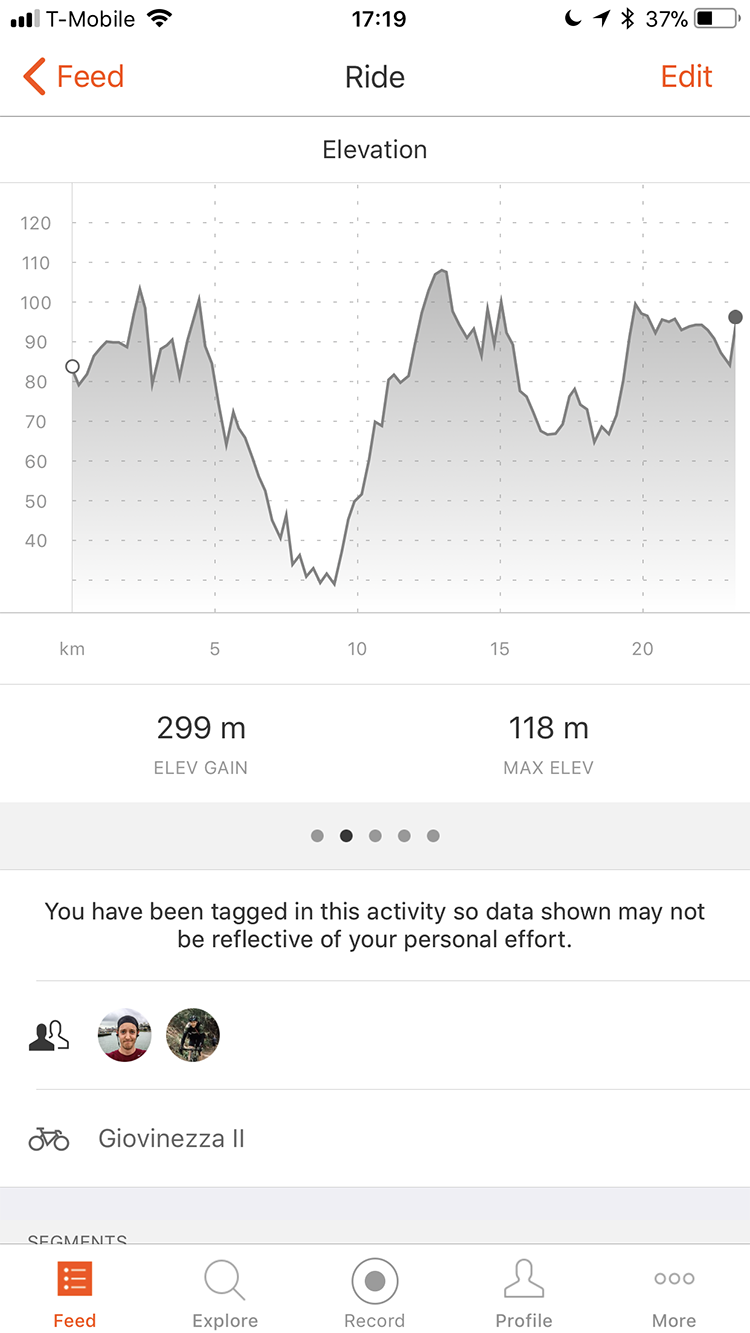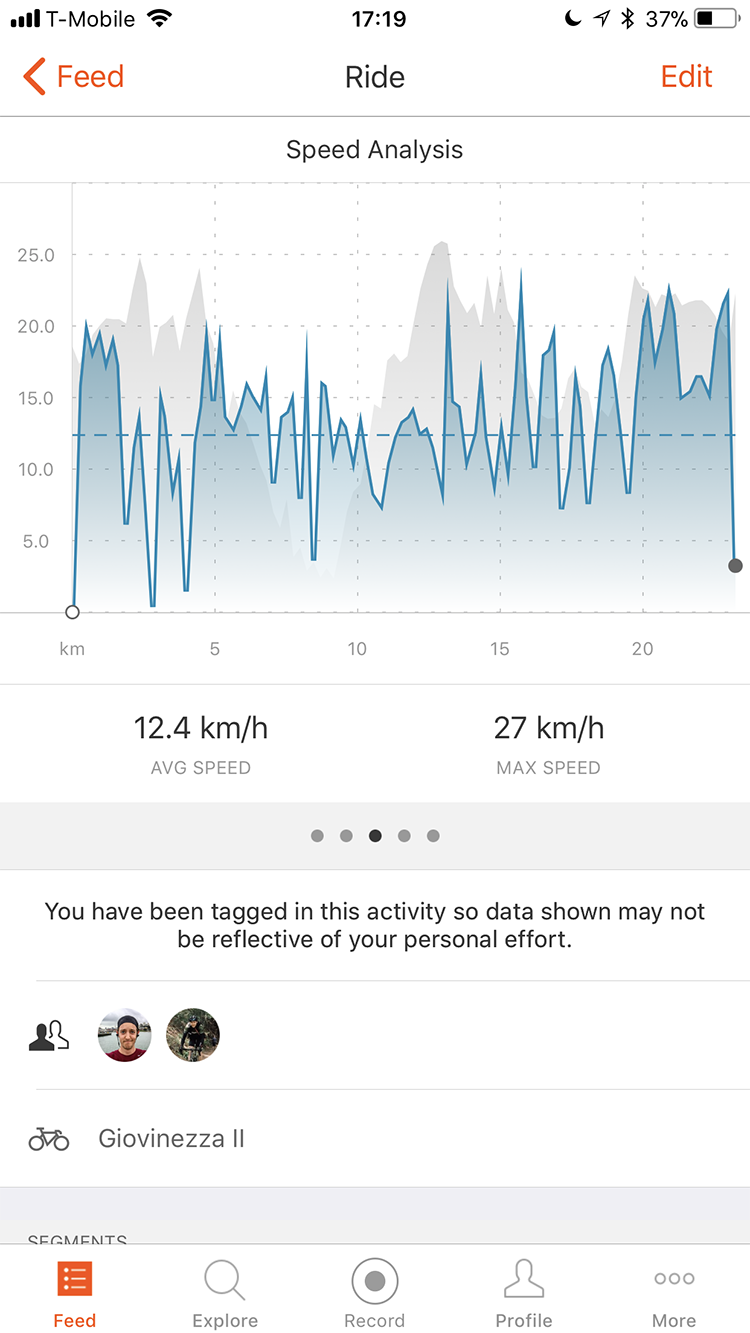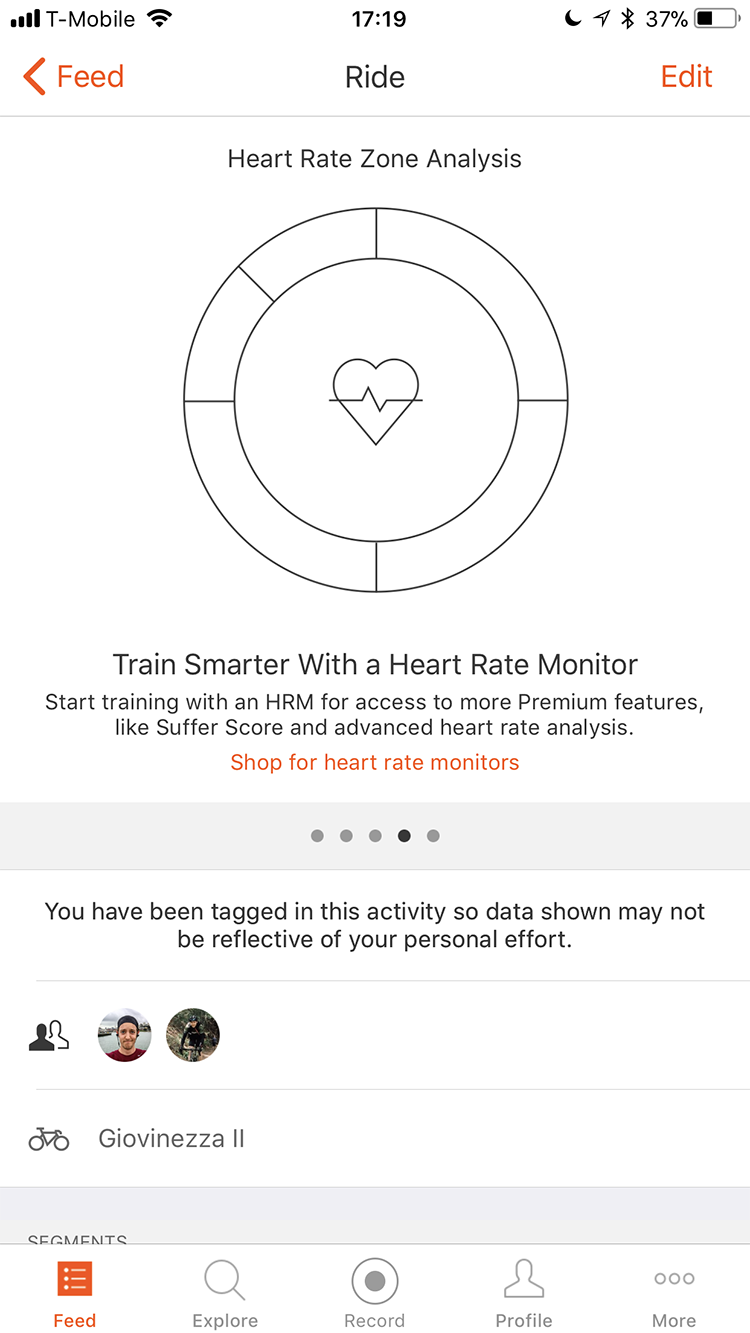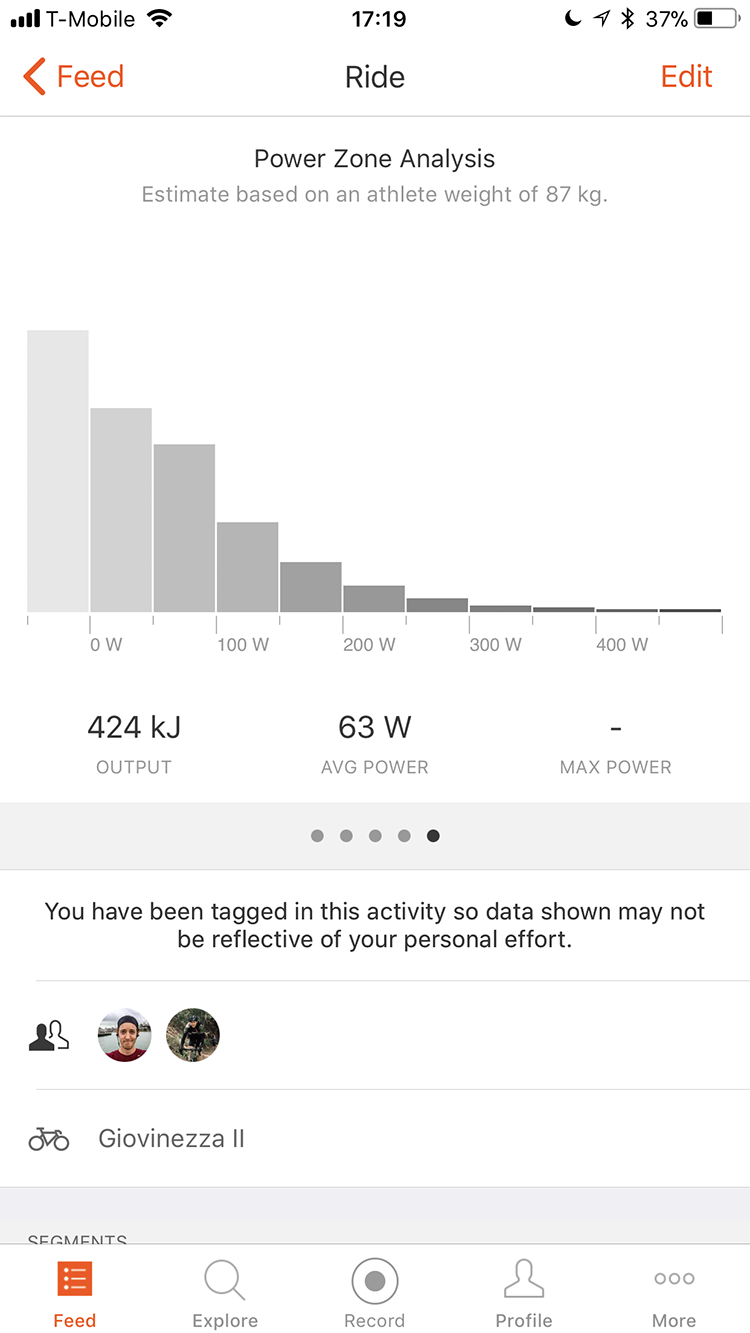 FAQs
Can I invite my friend from the Strava website?
You can accept an invite from the website and the ability to send an invite from the web will be available soon.
Will my privacy zone still be hidden on my friend's activity?
No, please be aware that the shared activity will not respect the privacy zone of the inviter.