Inviting a friend
Receiving an invitation
FAQs
Inviting a Friend
Invite a friend who was with you but didn't record their activity on Strava. You can invite friends regardless of whether they're already on Strava.
Open the activity you would like to add your friend to on either the Strava website or mobile app.
From the activity details page, you can select the Add Friend or Add Others button (highlighted below.)
If you're sharing from the mobile app, you can choose your friend from your list of followers. If your friend isn't on Strava yet, you can select which application you'd like to use to share your activity.
If you're sharing from the website, you will be given a link you can send to the friend you'd like to tag.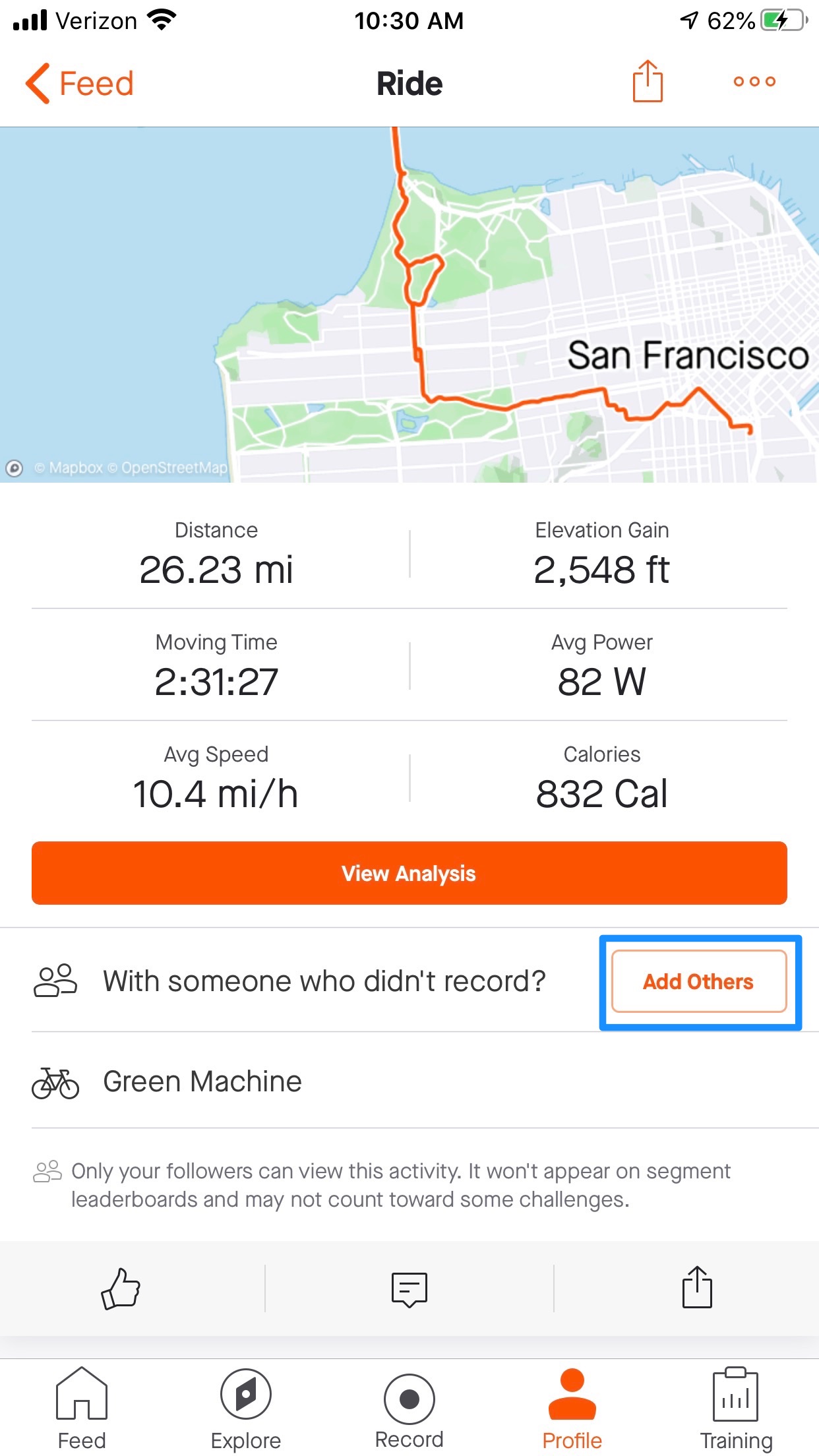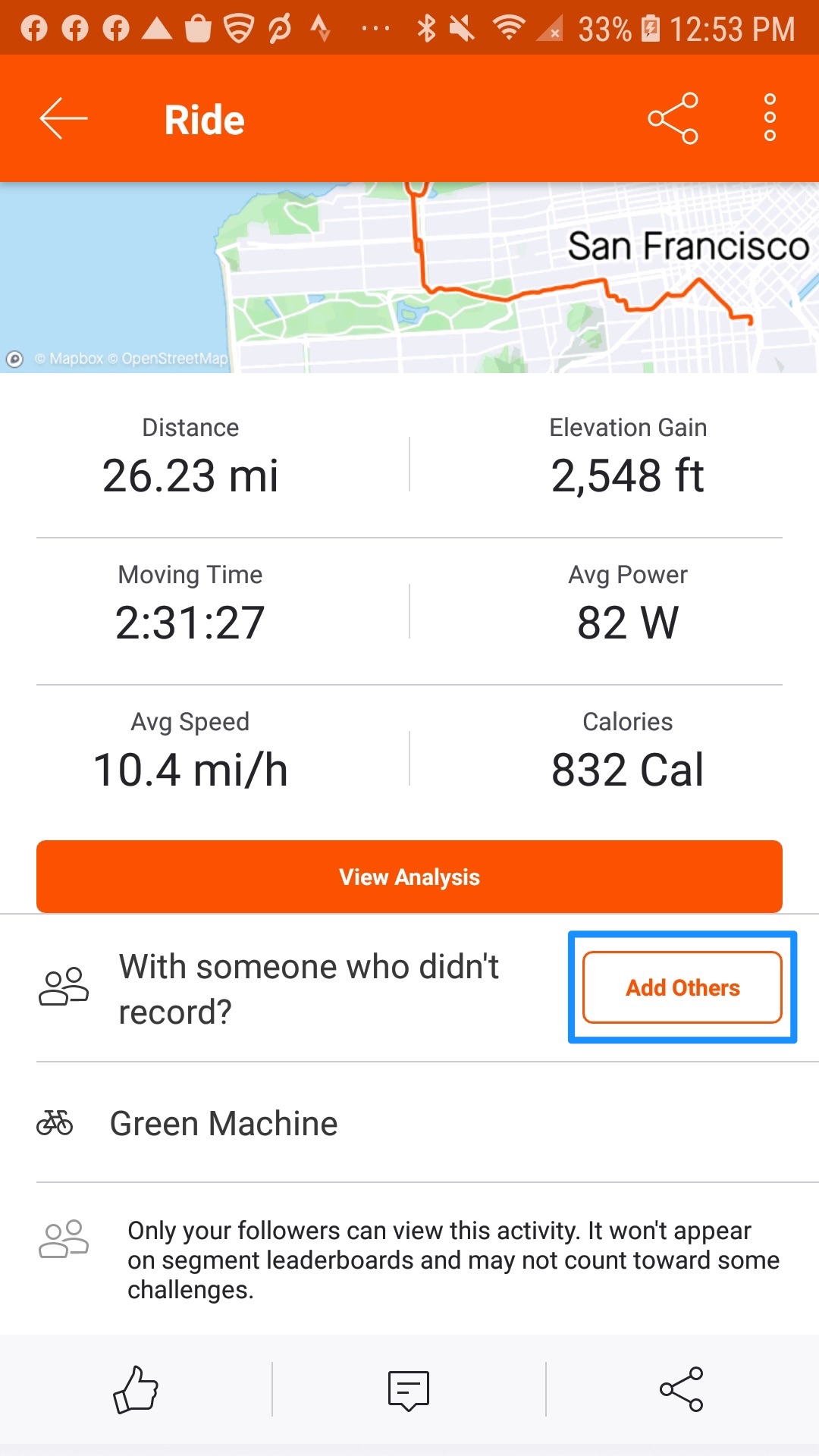 Receiving an Invitation
Asking a friend to add you to their activity is a good way to get credit for your efforts if, for whatever reason, your activity was not recorded by GPS.
You will receive the invitation through a Strava notification or whichever app your friend chose to use (email, text message, etc.)
If you're new to Strava, select Get Started and we will walk you through creating a Strava account and the activity you're tagged in will show up on your new account.
If you already have a Strava account, the invitation will open your Strava app where you can accept the invitation.






If you accept the invitation, your friend's activity will appear on your Strava profile and feed as if it was your own.

You will be grouped with the friend who invited you, the activity will count towards Strava Challenges (with the exception of Virtual Races as well as best effort and segment based Challenges) and Clubs you are apart of, and the activity will count towards your personal stats.
The activity you're tagged in will not match to any segments, count towards running estimated best efforts, and won't include heart, power, or cadence data.
FAQs
Will my privacy zone still be hidden on my friend's activity?
No, please be aware that the shared activity will not respect the privacy zone of the inviter.
My friend added me to their activity but I didn't receive the invitation.
First, make sure that you have Add to activities enabled in your push notification settings. If you don't, you'll have to enable this setting and ask that your friend send the invitation again preferably over a strong network connection. If you do already have this setting enabled, and it is still not working, it may be related to a known issue, and the current workaround is to ask your inviter to invite you via text message (or other messaging apps).
Can I add a friend to a manual activity?
No, manual activities will not support this feature.