Strava gets even more fun when you find and invite friends. Following friends opens up a world of social interaction and gets the competitive spirit going. You can invite friends via Facebook.
Global Search
The easiest way to quickly search for friends is to use our global search tool, the magnifying glass icon on the toolbar. This tool can be accessed from any page of Strava.com and will allow you to search not only for athletes but for activities, segments, and clubs as well.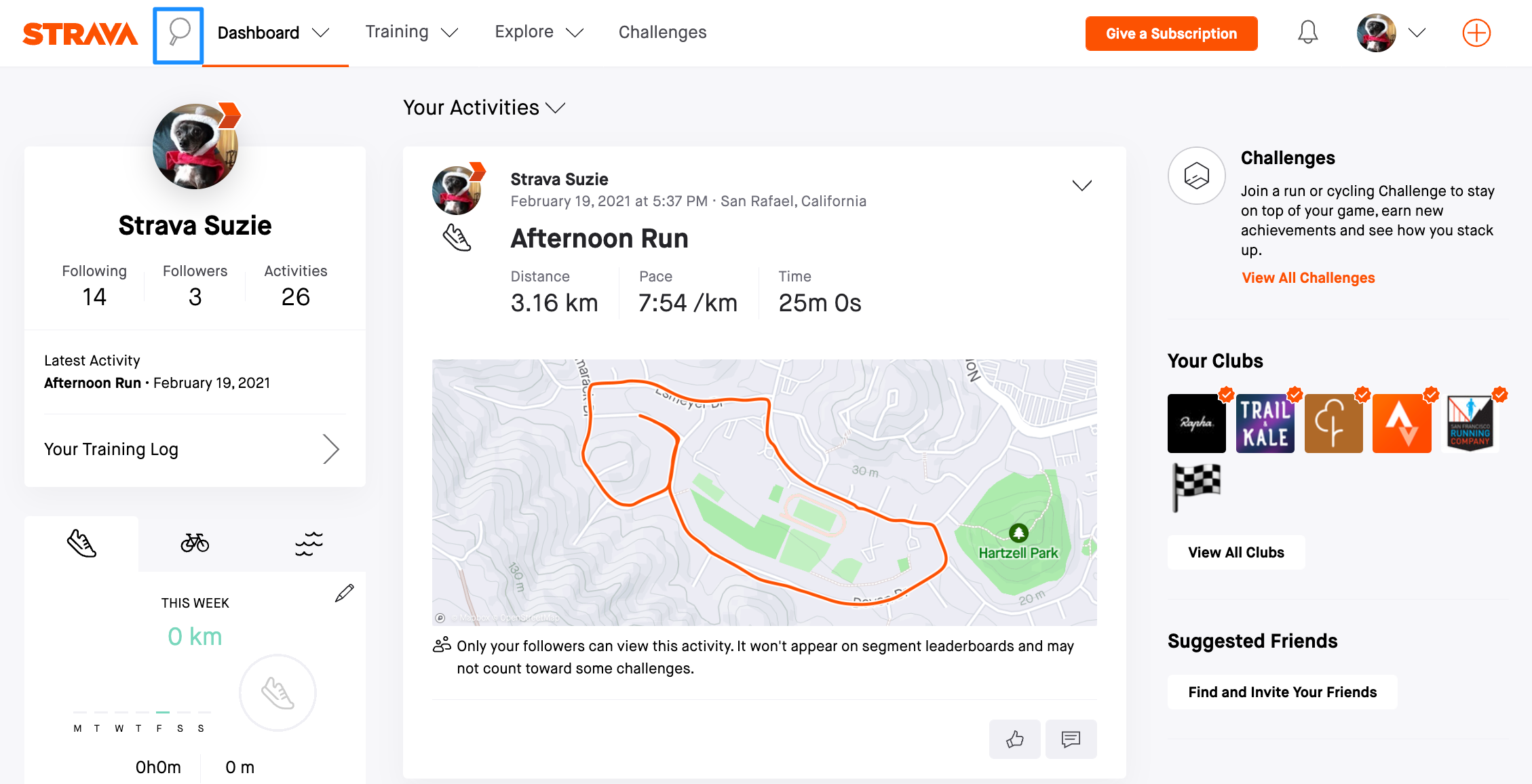 Using Athlete Search
To get to the Athlete search page, hover over "Explore" at the top of your screen and choose "Athlete Search" from the drop-down menu. From this page, you will be able to find your friends by first or last name and invite your Facebook or email contacts to join Strava, as mentioned below.

Finding Athletes Through Facebook
To find your friends through their Facebook account, click on the "Invite Athletes to Strava" button when you see it on your Dashboard, your list of followed athletes, or anywhere else on Strava.com.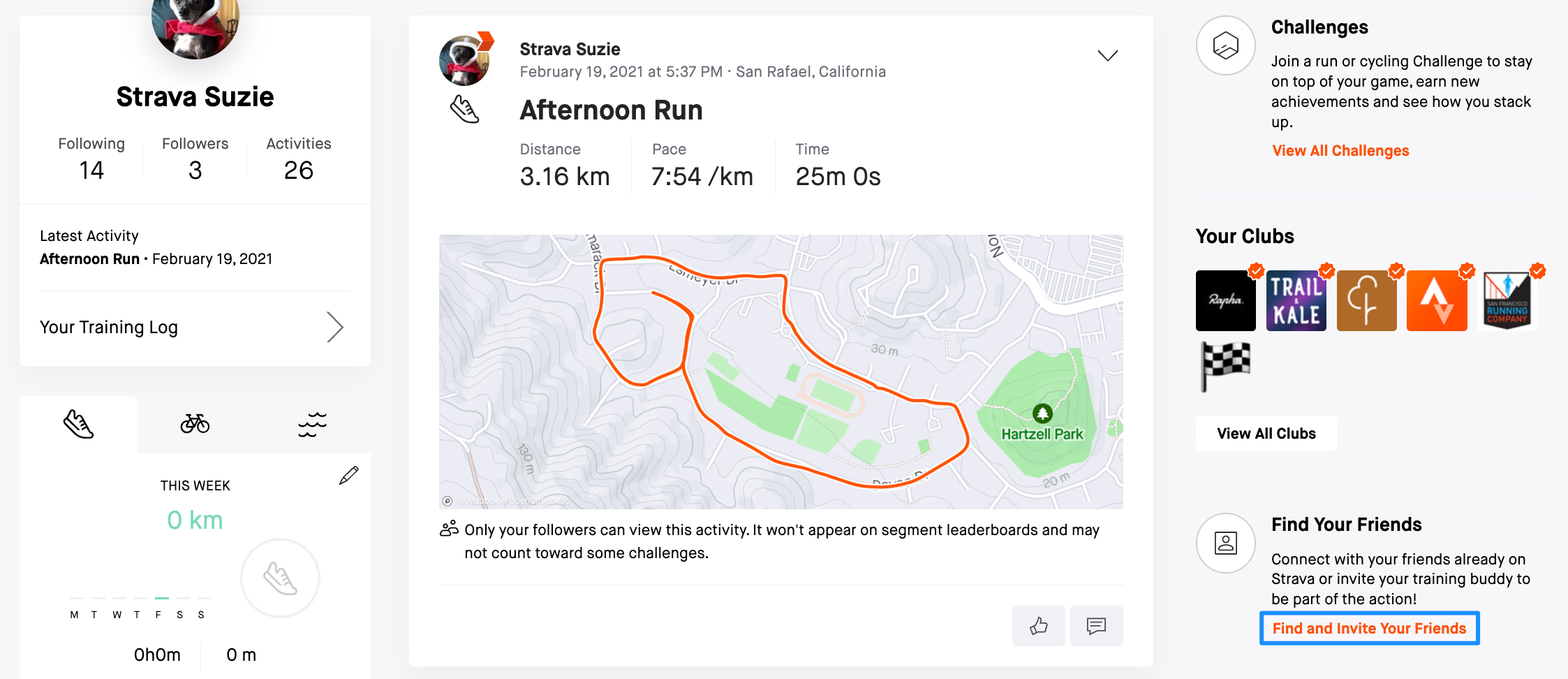 Facebook: You can also add friends via Facebook: click on the Facebook icon on the left side of the page. From here, you can see all your Facebook friends already on Strava.

Suggested Friends
Strava will recommend people you can follow. Look on your Dashboard for the Suggest Friends list on the right side of the page.