The Trophy Case displays all of your completed challenges together on one page. Each finisher badge will be prominently displayed in order of completion date with the four most recent visible on your profile. This way all your friends can see what you've done and be encouraged to join you next time.
To see your own Strava Trophy case, simply visit your Profile page by clicking your picture at the top-right corner of any Strava page. From there, you'll see your most recent trophies near the top of your Profile page.  Click 'View More' or 'Trophy Case' at the top of the screen to see your full list: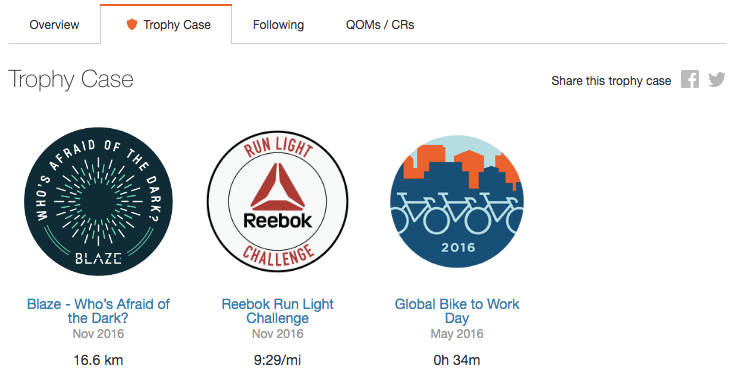 From there, you can browse all of your completed challenges - and share your achievements through Facebook or Twitter.
Keep in mind that for challenges without a single distance goal like the Monthly Training Series - you won't see these challenges listed unless you achieve the final distance milestone - 1,250km for Ride challenges and 200km for Run challenges.