To mention an athlete in the activity comments, enter the '@' symbol and begin typing the name of the athlete you wish to mention. You can then select the athlete's name from the list that is displayed.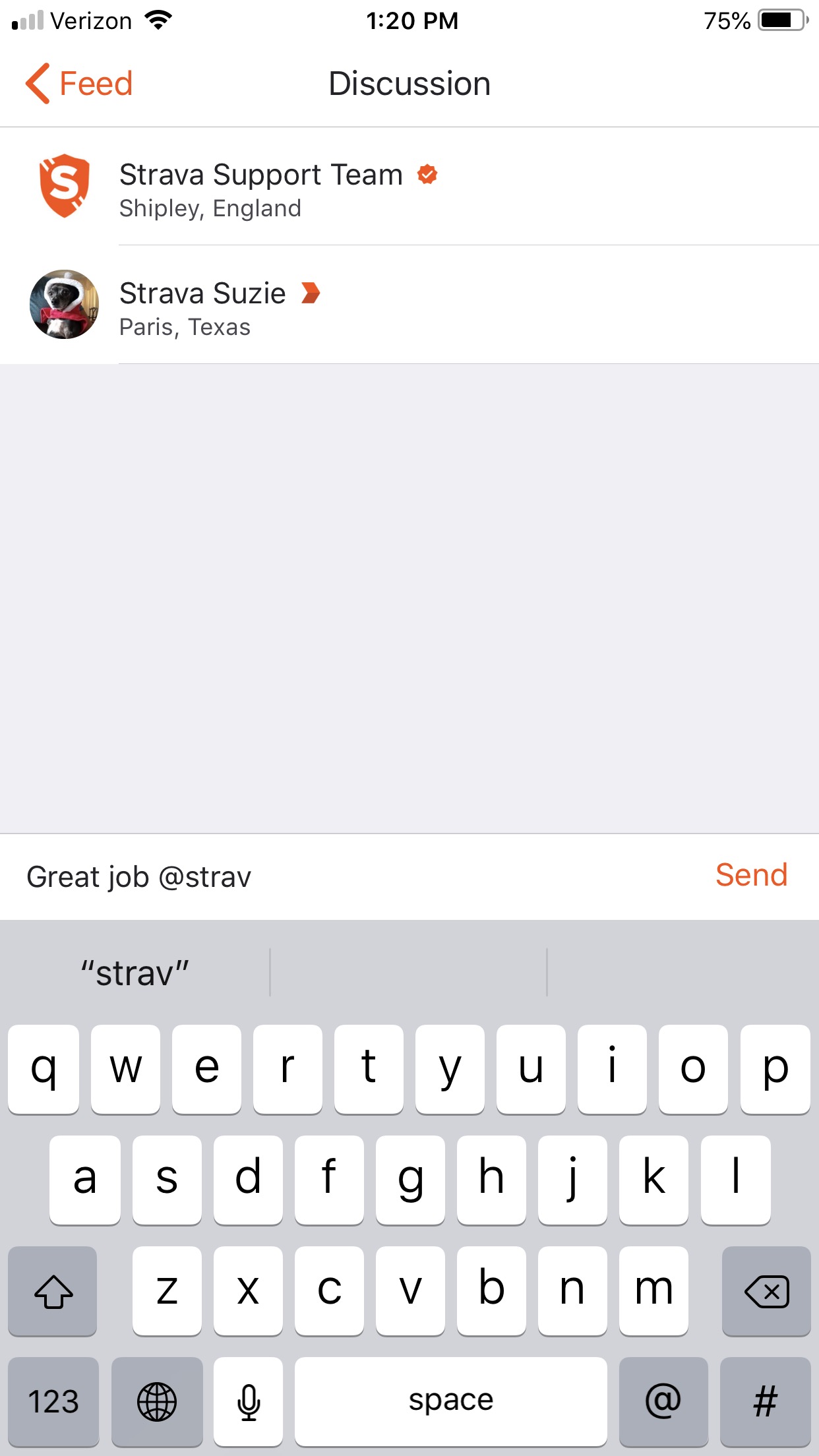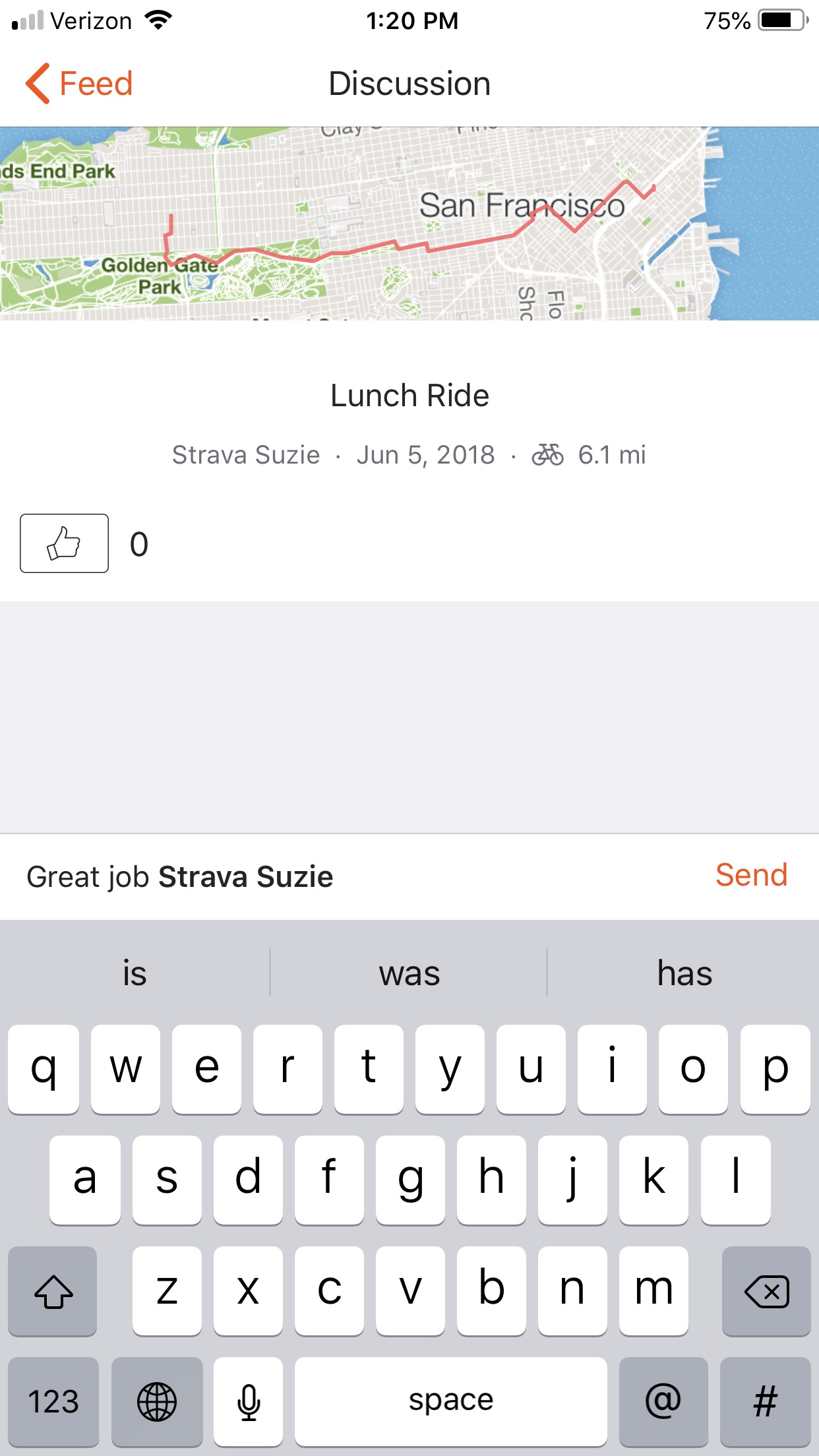 Mention Notification Settings
You can choose to receive no notification, an email notification, a notification in the app, or both an email and notification in the app each time you are mentioned.
On the website, hover over your profile picture in the upper right-hand corner and select Settings from the dropdown menu. Select Email Notifications from the left-hand navigation menu and select or deselect "When someone mentions me in a comment".

On the mobile app, open your settings from the gear icon in the upper right-hand corner of the Home, Groups, or You tab. Select Push Notifications and select or deselect "Mentions on Activities".