Automatically sync the Strava Routes you've created or starred to your Suunto device.
Compatible Devices
Suunto Ambit Family

Suunto Ambit 2 Family

Suunto Ambit 3 Family

Suunto Spartan family

Suunto 5 / 7 / 9 Family
Strava Routes are not available for products that don't have navigation such as the Suunto 3, Dive devices, and non-mobile app-connected products such as the Suunto Core.
Selecting Routes From the Suunto App
After connecting Strava with Suunto, open the Suunto app and select the 'map' tab in the bottom right corner of the screen. Press the 'library' flag near the bottom right, just above the map icon (highlighted below).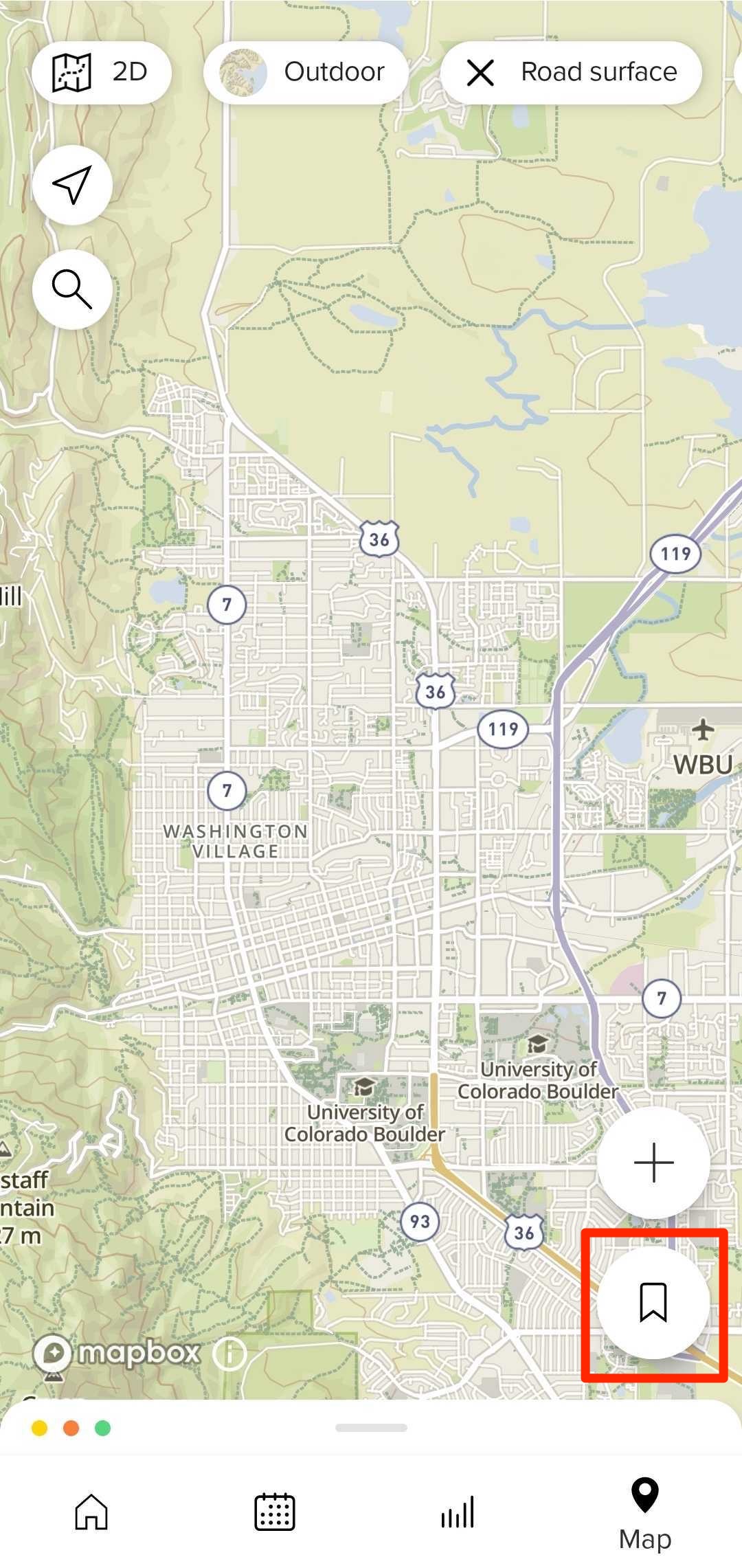 All saved routes in Strava should display in your library with the specific activity type labeled. Toggle the option to "Use in watch" ON for each route you wish to sync. Please be aware, however, that no more than 15 routes can be synced to your device.
If routes are not being displayed in Suunto, make sure that the routes are saved in Strava and check the syncing status of your watch in the Suunto app to ensure it is not actively in the process of syncing.
Following a Route on Your Suunto Device
Choose the route you wish to use for navigation using either of the two following options:
With the upper watch button, select Navigation > Routes > select the route > Start Exercise in order to record your workout data or Navigate just use the navigation feature.
OR
Exercise > select the sport mode > select options (lower button) > select Navigate > find the route > go back to start the workout.
Removing a Route
If you need to remove a route, you can do so from the Suunto app:
Open the "map" tab.

Tap "library".

Select the specific route.

Tap the trash can icon on the top of the route to delete it from your watch.