Local Legends is now available on the Strava website for select users. We hope to make this option available to all athletes soon and appreciate your patience in the meantime.
The Local Legend (LCL) achievement is awarded to the athlete who completes a given segment the most over a rolling 90-day period regardless of pace or speed. Local Legends is currently available for athletes located in the US, UK, France, Spain, Germany, Japan, Brazil, Canada, and Australia.
Where can I see Local Legend Segments?
At this time, only segments that meet certain engagement and popularity criteria are eligible for Local Legends. To explore eligible segments in your area, select Explore > Segments on the Strava mobile app. You will see a Local Legend icon next to eligible segments. Select the settings icon to enable the option to view Local Legend segments only.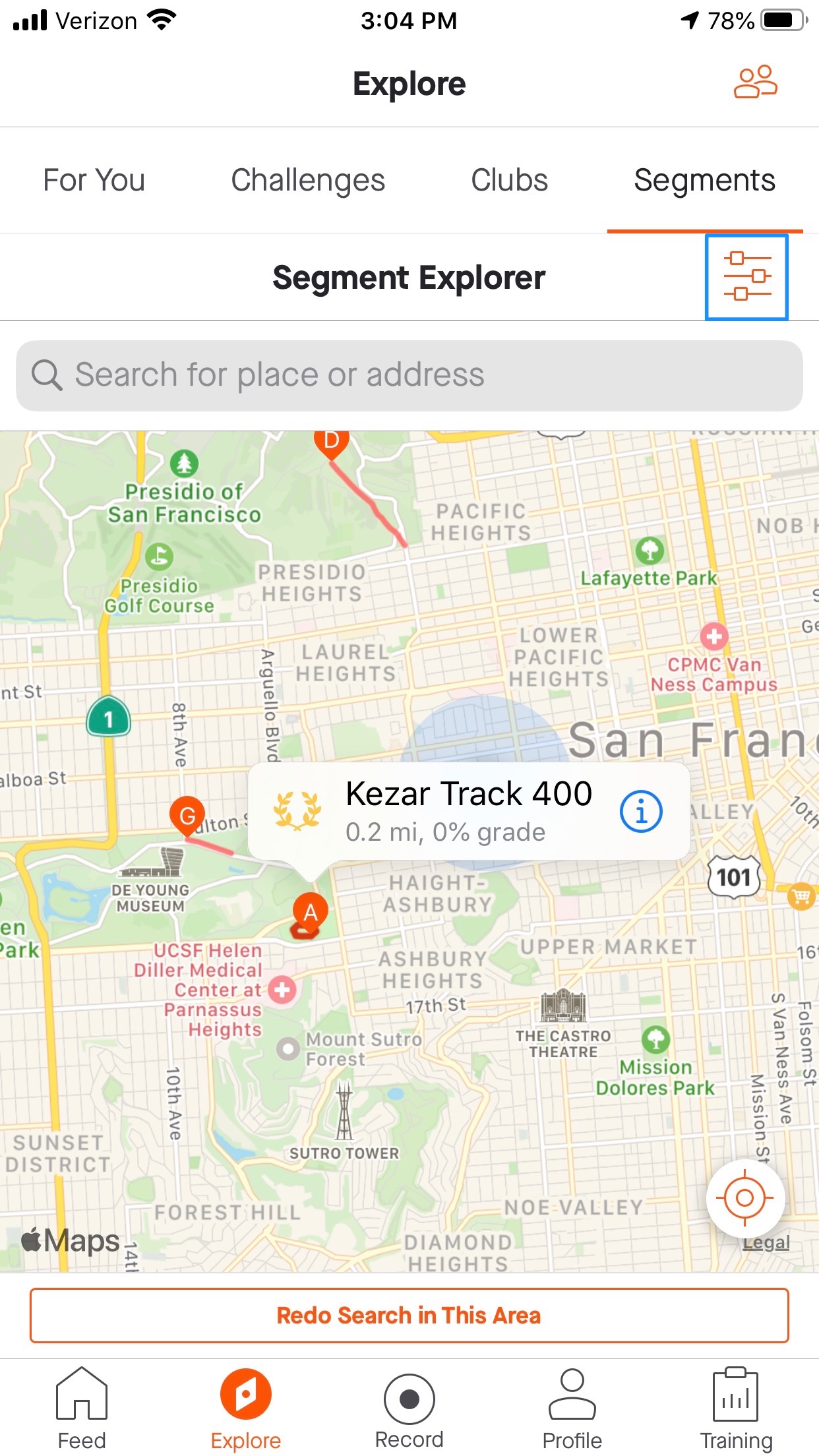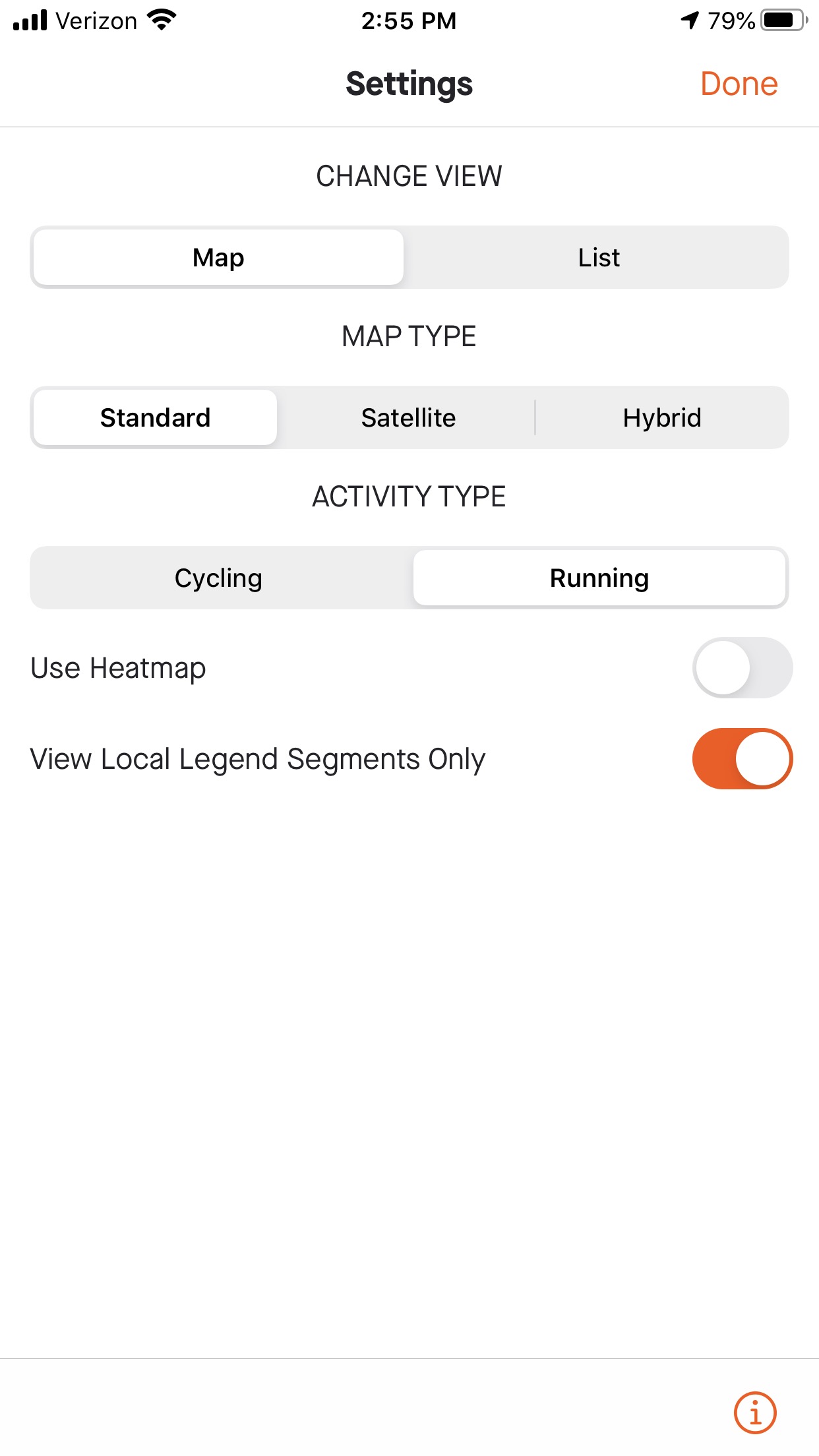 How it Works
The segment details page will display a Local Legend section listing the leading athlete. Strava subscribers can tap on this section to see how your efforts compare to the current LCL, overall efforts, women's efforts, and your mutual follower's efforts.
To earn the Local Legend achievement, you must match to the segment more times than any other athlete in the past 90 days.
Efforts older than 90 days will be removed from the overall effort count.

You can become the LCL regardless of your pace or speed recorded on the segment.

Only activities visible to "Everyone" will count towards your efforts. Learn more about activity privacy controls here.
You will receive a Local Legends "Laurel" crown icon next to the segment on your activity page as well as on the segment details page. To view all your local legends achievements, from the mobile app, select Profile > Segments > Local Legends. From the Strava website, hover over your profile picture in the upper right and select My Profile > Local Legends.
Opting Out of Local Legends
Activities will only count towards the Local Legends feature if their privacy settings are adjusted to "Everyone". You can opt-out of all Local Legends competitions from the Local Legends section of any eligible segment or from your privacy settings page. Once you've left Local Legends, your activities will not be counted towards a Local Legends achievement on any segment. If you'd like to rejoin again in the future, only activities from the day you rejoin and on will be counted.
From the mobile app:

To open your privacy settings, select Profile from the bottom navigation menu and tap the gear icon in the upper right-hand corner.

Tap Privacy Controls > Local Legends > select No One

To open a segment page, select Explore > Segments.

Look for a segment with

a Local Legend icon next to the name. Tap on the segment name to open the segment details page.

Tap on

Most Efforts

under "Segment Competitions."

Tap on the ellipsis or "i" icon or in the upper right-hand corner then select Leave Local Legends and follow the prompt to confirm your choice.


From the website:

To open your privacy settings,

go to your

settings page by hovering over your profile picture in the top right and selecting Settings.

Select Privacy Controls from the left-hand navigation menu and choose No One under Local Legends.

To open a segment page,

select Explore > Segment Explore.

Click on a segment from the map > View Details.
Select View Local Legends Stats from the right-hand side of the page.
Select the ellipsis icon from the next page to view the option to Leave Local Legends.

FAQs
Why don't I see Local Legends on a segment? Can it be added?
Currently, Local Legends is only available for select segments. There's no way to add Local Legends to a segment that doesn't already have it, depending on popularity and engagement segments may be added over time as we continue to improve this feature.
Can I unsubscribe from emails about the Local Legends achievements?
Yes, you can unsubscribe from these communications from the email notifications page on the website.