To find friends on the mobile app, follow these steps:
Click on the "Find Friend" button, located on your profile page.
From this page, you can search by name, view a list of suggested friends, search for Facebook friends, find friends from your phone's contacts, or invite by SMS or email.
Select an option and when you find a new athlete you want to follow, just tap the orange 'Add Follower' icon next to their name, on their profile page, or choose to send them an invite if they are not on Strava.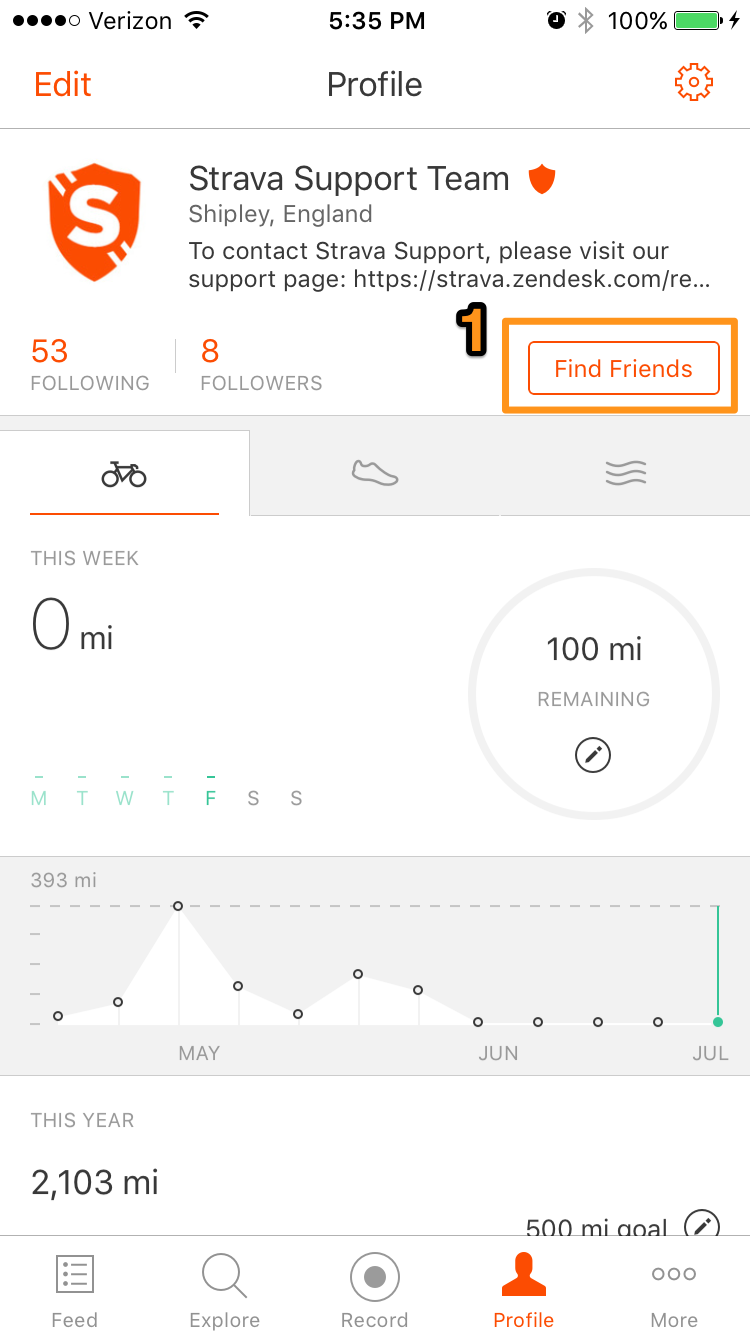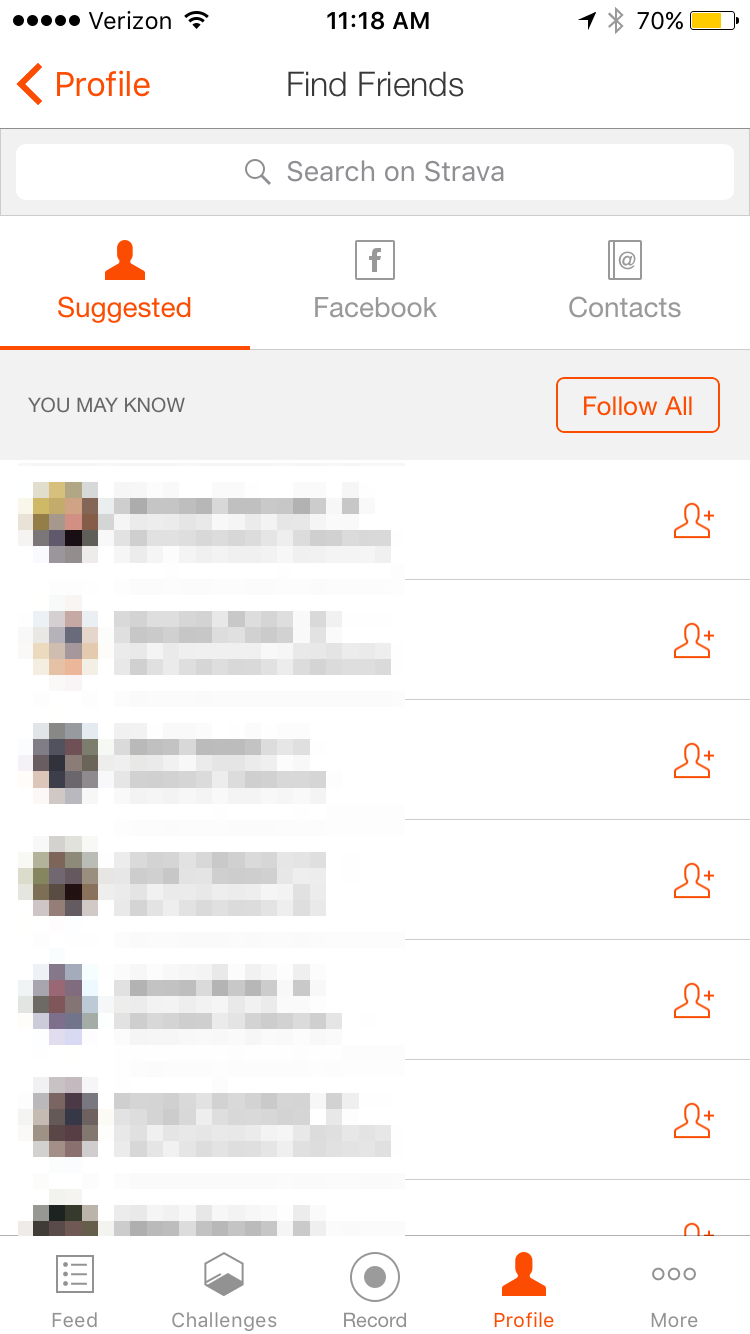 Search for Athletes by Name
Tap the 'Search on Strava' search bar (2) and enter the name of the athlete you wish to follow. You will see a list of athletes relevant to your search terms populate as you type.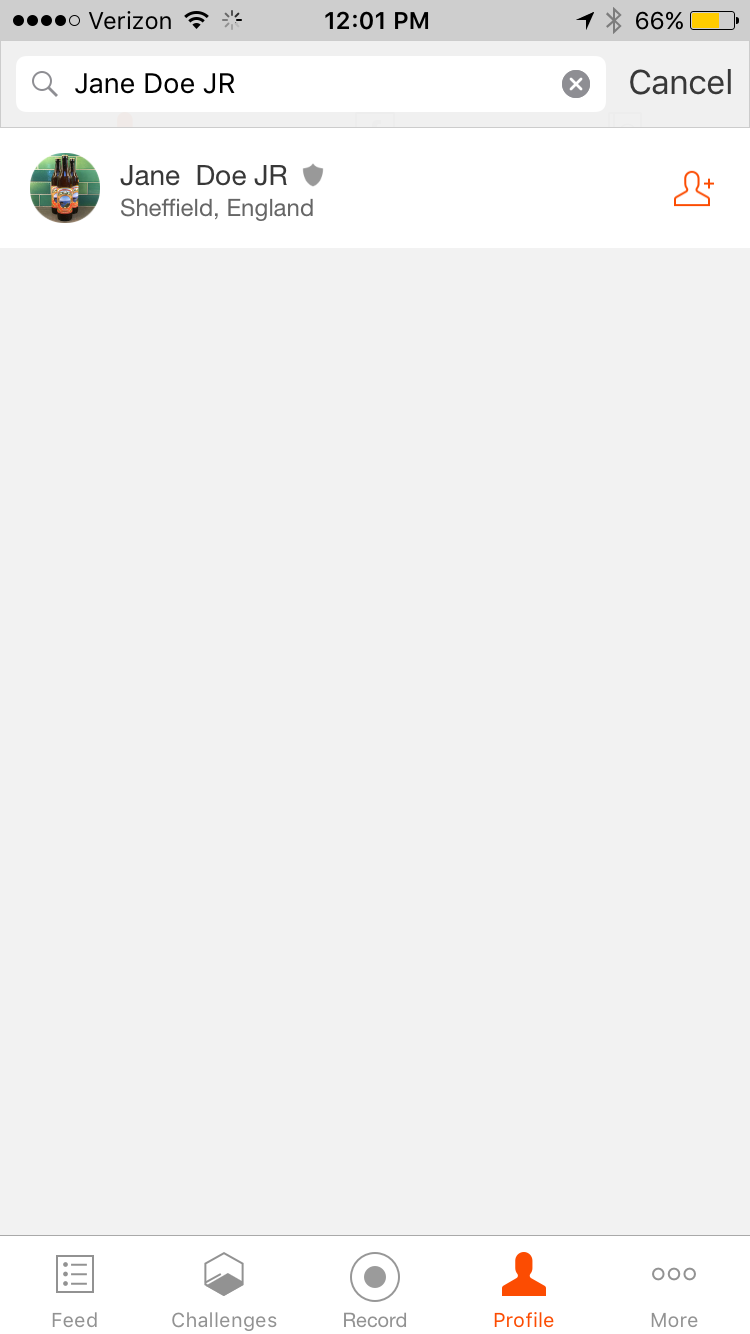 Suggested Friends
Strava will suggest a curated list of athletes you may know and be interested in following. You can view this list by selecting the 'Suggested' icon (3).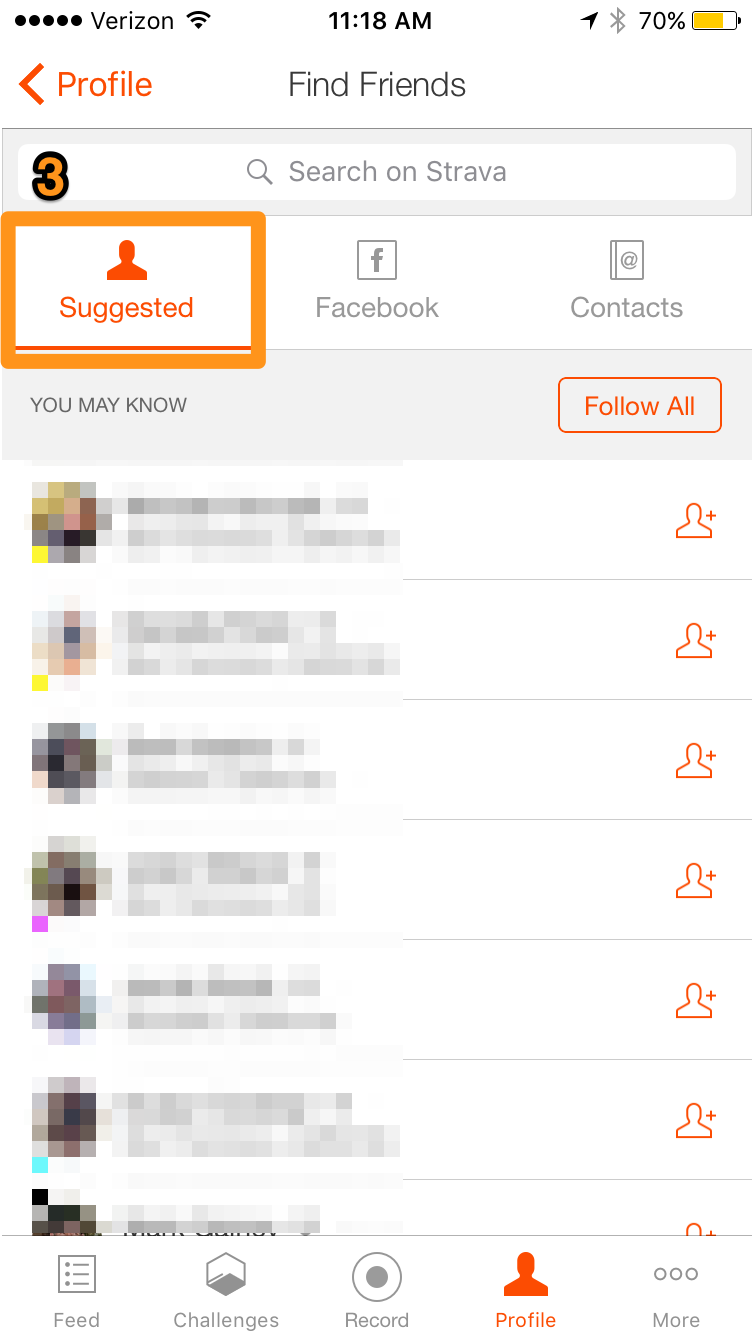 Facebook
If you haven't already, you can connect Strava with your Facebook account by selecting the 'Facebook' icon (4) on this page. If you're already connected, you'll see a list of your Facebook friends that are already on Strava.
You can invite friends via email or Facebook. For more information about connecting Strava to your social networks, see this page.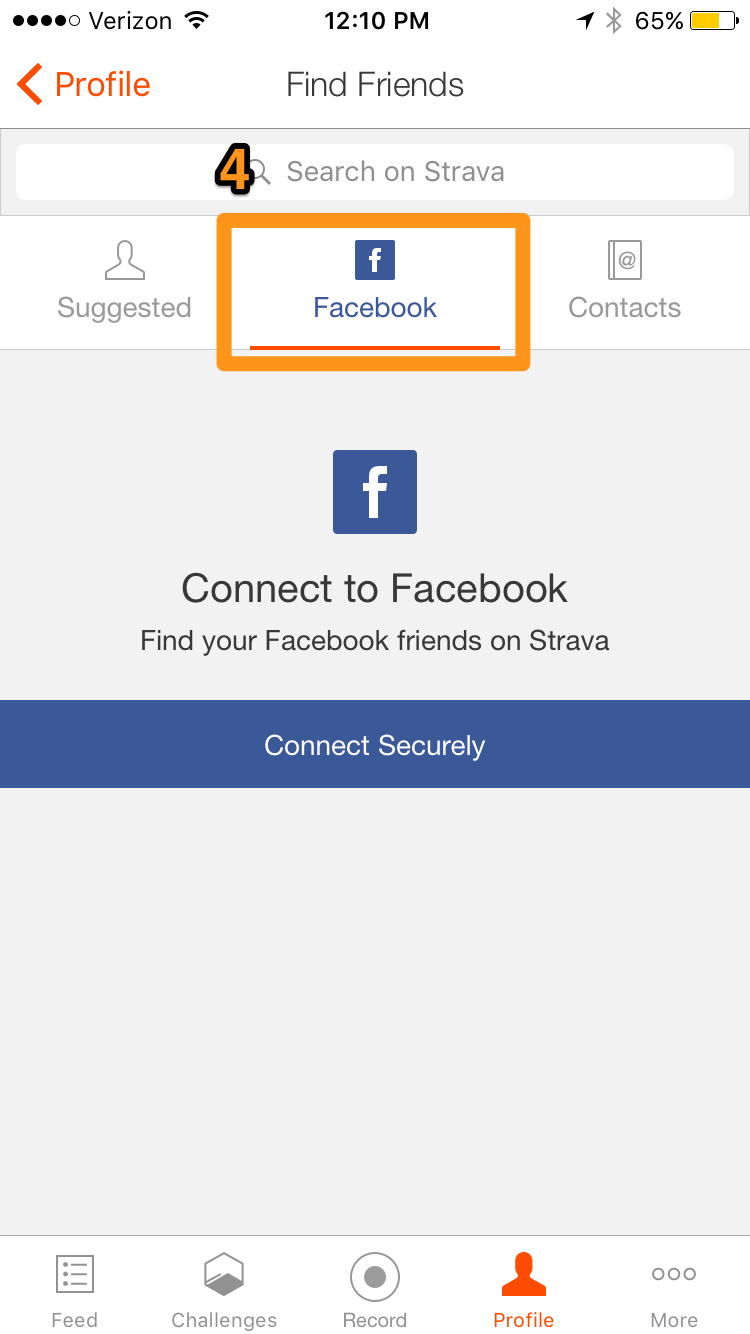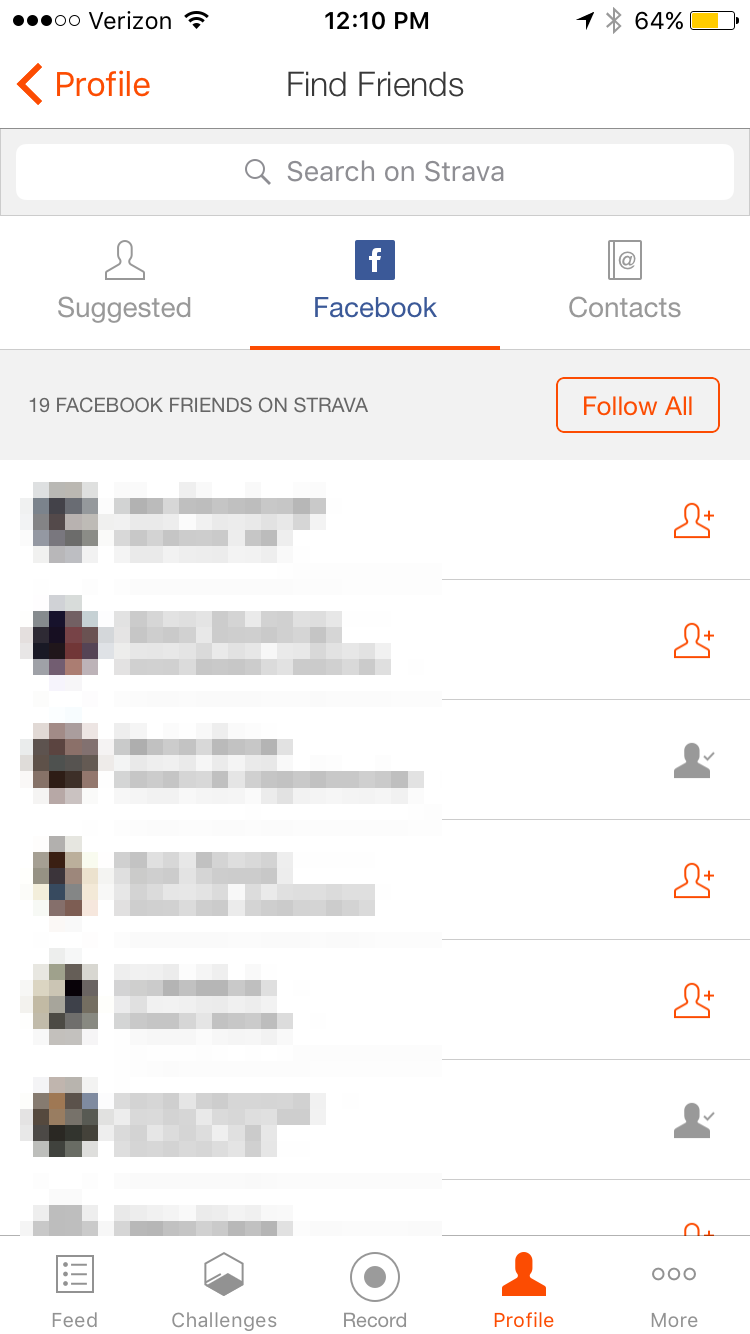 Connect your Contacts
Now you can import your phone's contacts by selecting the 'Contacts' icon (5).  By adding your contacts, Strava will list contacts that are already on Strava, as well as show other contacts who are not on Strava. You will be able to invite contacts, who are not on Strava, via email or SMS by selecting the name of the contact you wish to invite (6)