You can change your profile settings and preferences from the Strava website. Many of these options can also be found on the Strava mobile app for iPhone or Android.
Log in to your account on the Strava website.
Hover over your profile picture in the upper right-hand corner.
Click on Settings from the drop-down menu.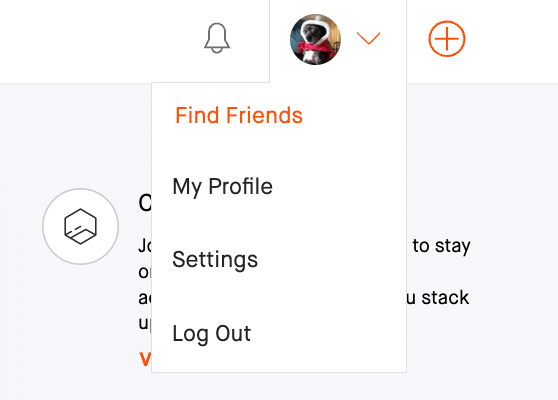 Options for your Profile:
Name: All Strava users will be able to see your name.
Birthday: We use this information to help compare you to other Strava athletes and determine your heart rate zones.
Gender: Telling us your gender helps make our leaderboards more dynamic and interesting.
Location: This helps other users to know where you ride the most. The timezone will automatically update when you input your city.
Primary Club: Choose which club you would like to appear under your name on your Strava profile.
Weight:

We use this information to help us make power output and analysis calculations and to filter the leaderboard by weight. We don't explicitly display weight anywhere in the product (other than to you) but do keep in mind that we have segment filters that filter by weight range, so this may be somewhere your name will appear within a class of weights. Additionally, other athletes may be able to deduce weight using information visible elsewhere in the product.

Vanity URL: You can select a vanity URL to link to your Profile page. You can share this URL with your friends, post it to websites, or remember it for easy navigating to your Profile page.
Profile Bio: Write a little blurb about your accomplishments or tell Strava about yourself. Your bio appears in your profile under your photo.
My Account: On the right-hand side of this page, you select View Account to update your email address and password and access your subscription status.
Social Connections: View the status of your links to social media or other platforms.
Other settings, options, and preferences for your Profile:
My Account: Change your login details and find your subscription status, billing info, the option to download or delete your account, and the date you first joined Strava.
My Performance: Update your custom heart rate zones, running pace zones, and your functional threshold power for cycling.
Display Preferences: Choose between miles/pounds and kilometers/kilograms. Choose your temperature units, your default sport (choose between running and cycling), your default leaderboard filter, highlight the image for the feed, your feed order preference, toggle on or off autoplay for videos, and whether you'd like to display weather on your activities.
Privacy Controls: To learn more about the privacy options available for your profile, see our article

here

.
Data Permissions: Allow or deny Strava access to your health-related data.
Email Notifications: For comments and kudos, club emails, segment emails, and Strava newsletters.
My Gear: Strava can help you track how much you use your favorite gear. More information on adding gear to your profile can be found here.
My Apps: Review which applications have access to your Strava data. You can revoke access from this page if necessary.
Partner Integrations: Disable or enable the enhanced treatment of activities recorded as part of a partner integration. More information can be found here.
My Badges: Add a Strava badge to your blog or website to share your profile and achievements. Select your badge size and style to generate a code you can copy.