You can edit an activity at any time to update the sport type. You may not have had the option to record the correct activity type or recorded the wrong type accidentally. Keep in mind you may see some changes to your activity analysis based on the new sport type, including which segments you're matched to. Athletes are no longer able to change manual activities to virtual ones. Virtual sport activities must be recorded initially as a virtual activity using a supported virtual trainer or treadmill.
On the web:
Navigate to the activity you wish to edit.
Select the pencil icon on the left-hand side.
Click on the drop-down menu under Sport and select the correct activity type.
Click Save once you're done.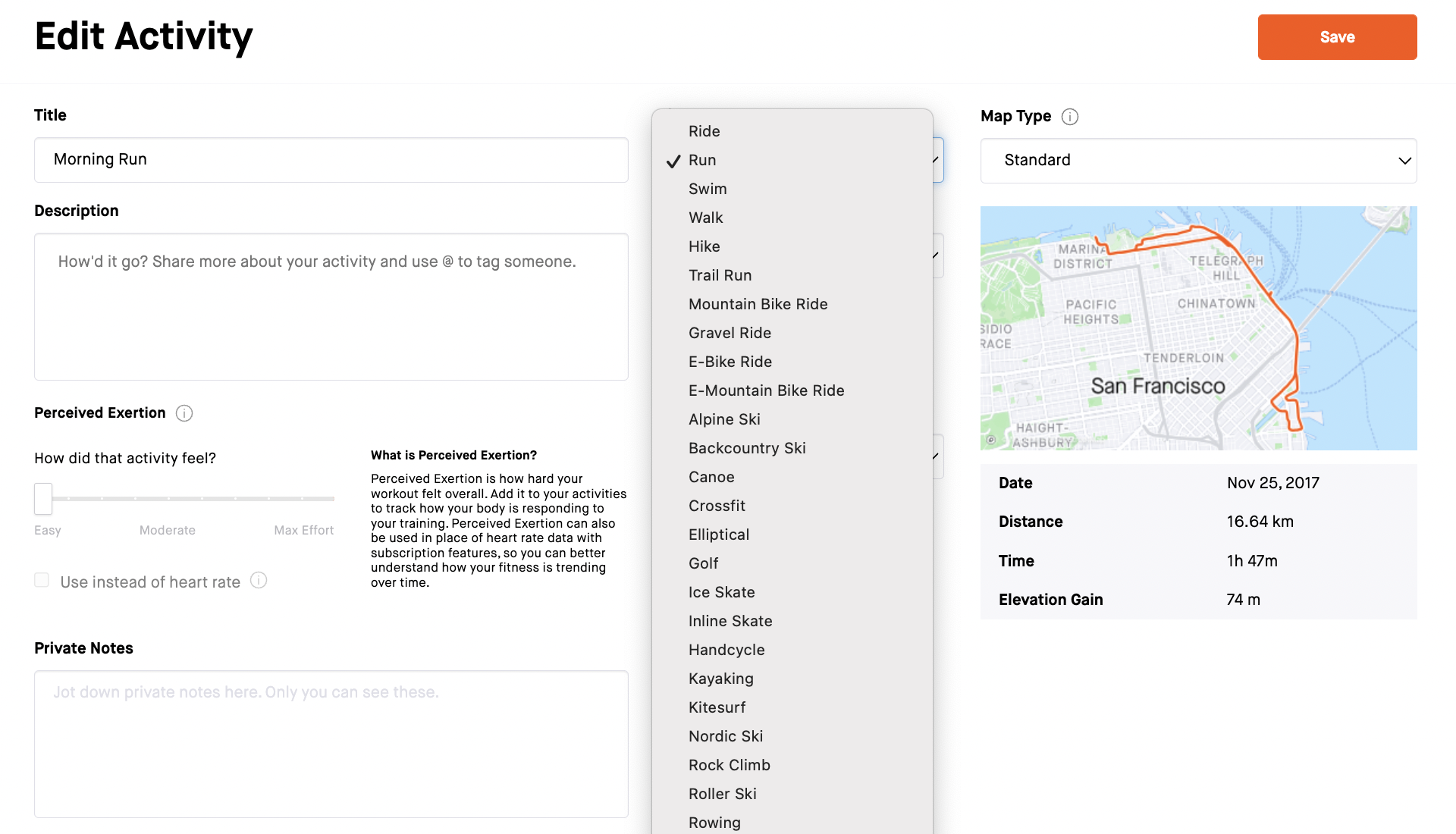 On the mobile app:
If you recorded your activity with the Strava mobile app, you can change it from the activity save screen before you finish and upload it.
If the activity is already saved to your account, open the activity you wish to edit. Tap the ellipses menu in the upper right-hand corner and select Edit.
Click on the current sport type to display the scrolling menu. Search for and select the correct activity type.
Save your changes once you're done.