Creating a Club Event
From the club page, select Add Club Event. Fill out the details for your event in the Group Event lightbox. Once you've completed the required fields (marked with asterisks) select the option to Save Club Event. This event will now appear at the top of your club page when the Club Leaderboard tab is selected. Please be aware that start time and date are required to create a club event and the event page will not be accessible after the start time of the event. At this time, it is not possible to create an event that will last more than one day.

View, Edit, and RSVP to a Club Event
Click on the Club Leaderboard tab, if you are not already there, and click on the name of the event to view the event details, route options, or check out the discussion.
Select I'm in to RSVP for the event and reveal a dropdown you can use to mark yourself "out" if needed.
If this is your event, you can use the dropdown in the upper right to edit or delete the event.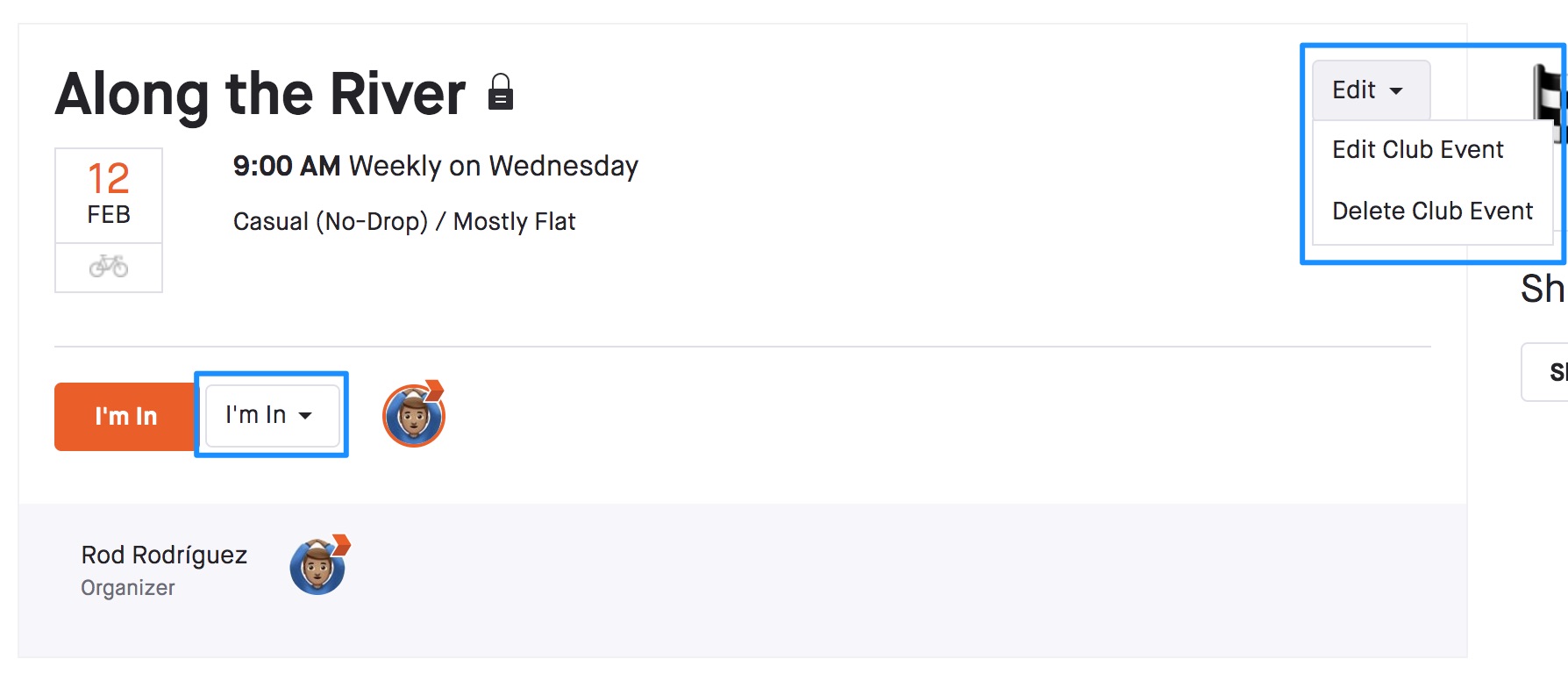 Does the start time of your club event appear incorrect?
We're currently investigating an issue that is affecting the times of some Club events with dates that occur after daylight savings begins. Please note this issue only affects events viewed in the mobile app; your members will see the correct start time displayed when viewing the event via strava.com.