The options you select in the Strava Android app are saved to your Strava account - meaning that they will also be reflected when you access Strava from a computer.  See the following information to learn about the options you have for configuring your Strava account from within the Android application.
To access your Settings within the Strava app, tap the Menu button - the three lines - at the top-left of any page within Strava, and select Settings.  Please note that if your phone has a built-in Menu button, you will not see the three dots; you should use your phone's Menu button instead.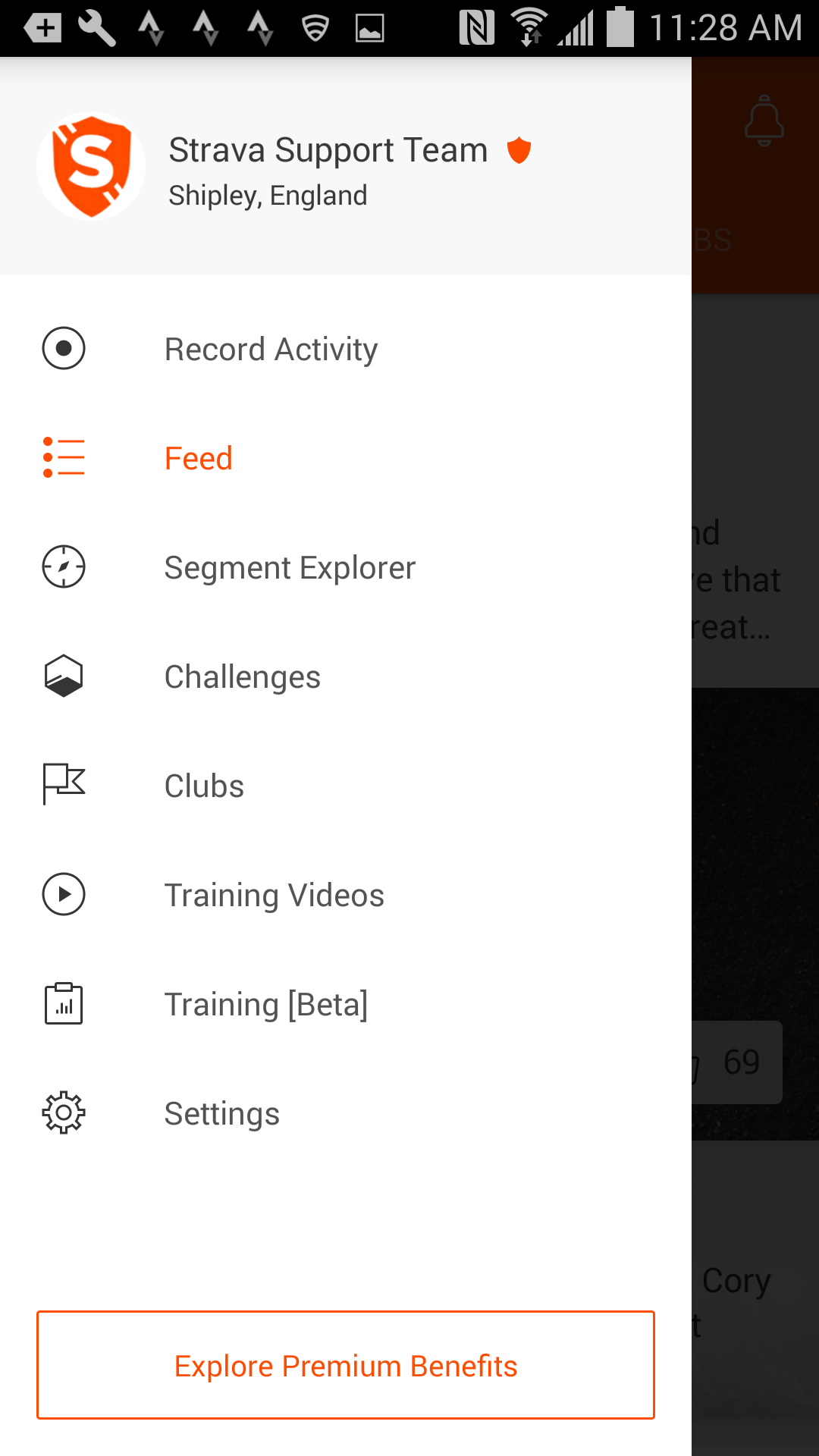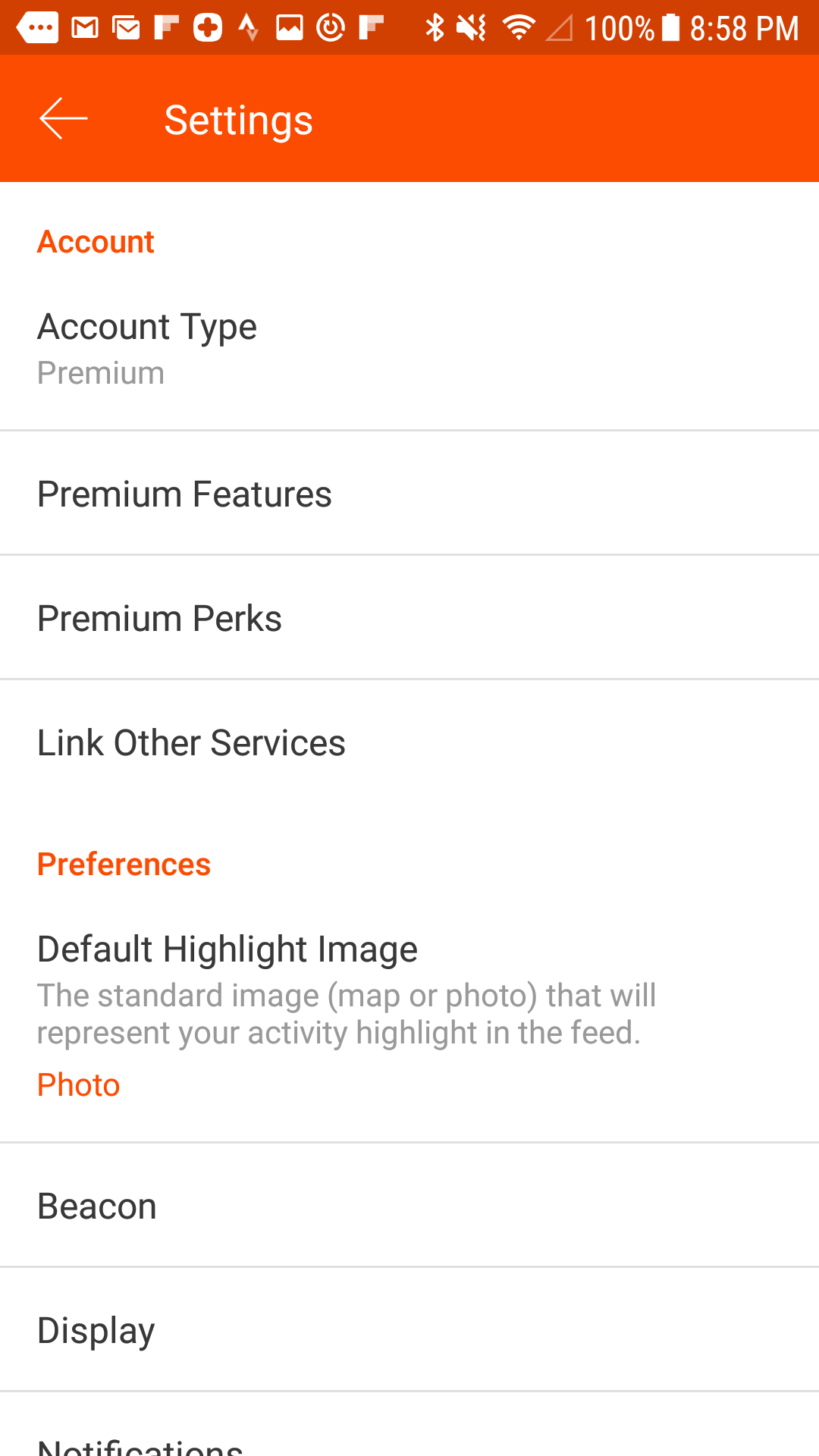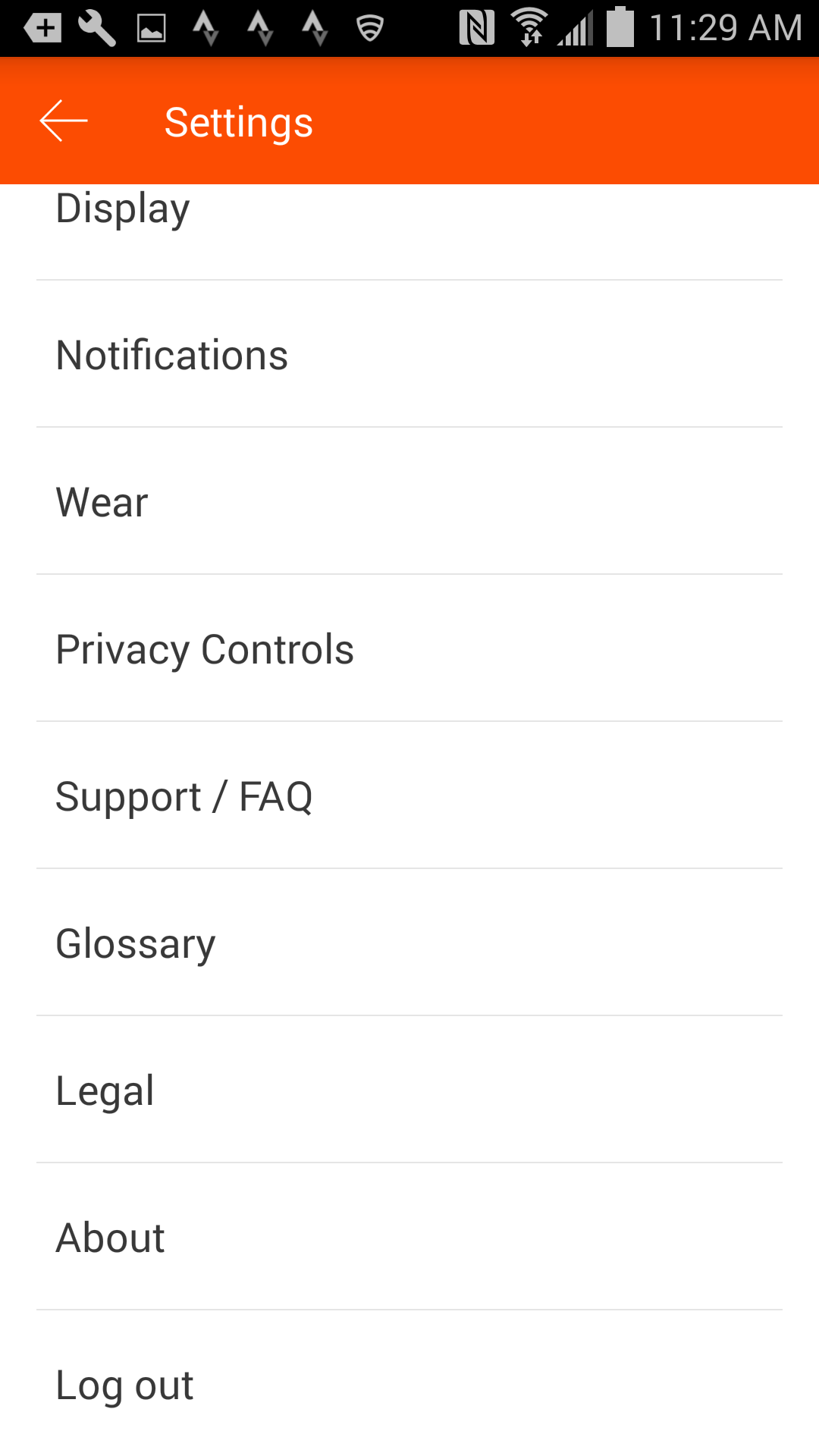 From your Setting page, you can manage your Premium subscription and link other services such as Instagram, MyFitnessPal or Google Fit.
Below this, you will have sub-menus giving you the following options:
Default Highlight Image
Chose to Highlight either the map or a photo to represent your uploaded activities in the feed.
Beacon
Premium members can enable or disable Beacon
Display
Change your Units of Measure between Imperial and Metric
Change your Default Tab (the page that the Strava app will open to) between your Activity Feed and the Record a Ride/Run screen 
Notifications
Enable in-app notifications of the following:
Interactions with your activities
Activity from your friends
Updates from your Clubs
Updates for your events
Interactions with your posts
Updates from Strava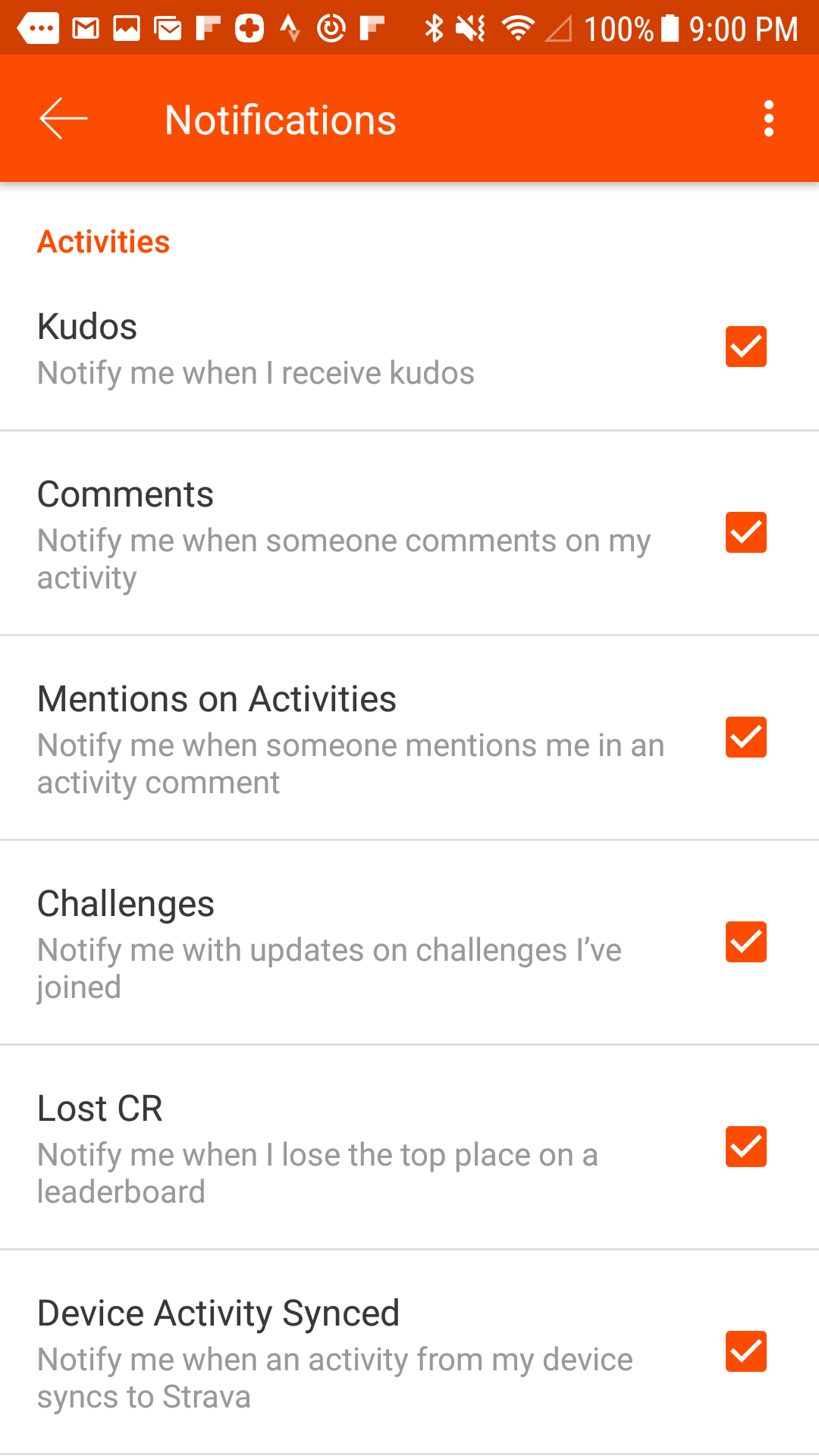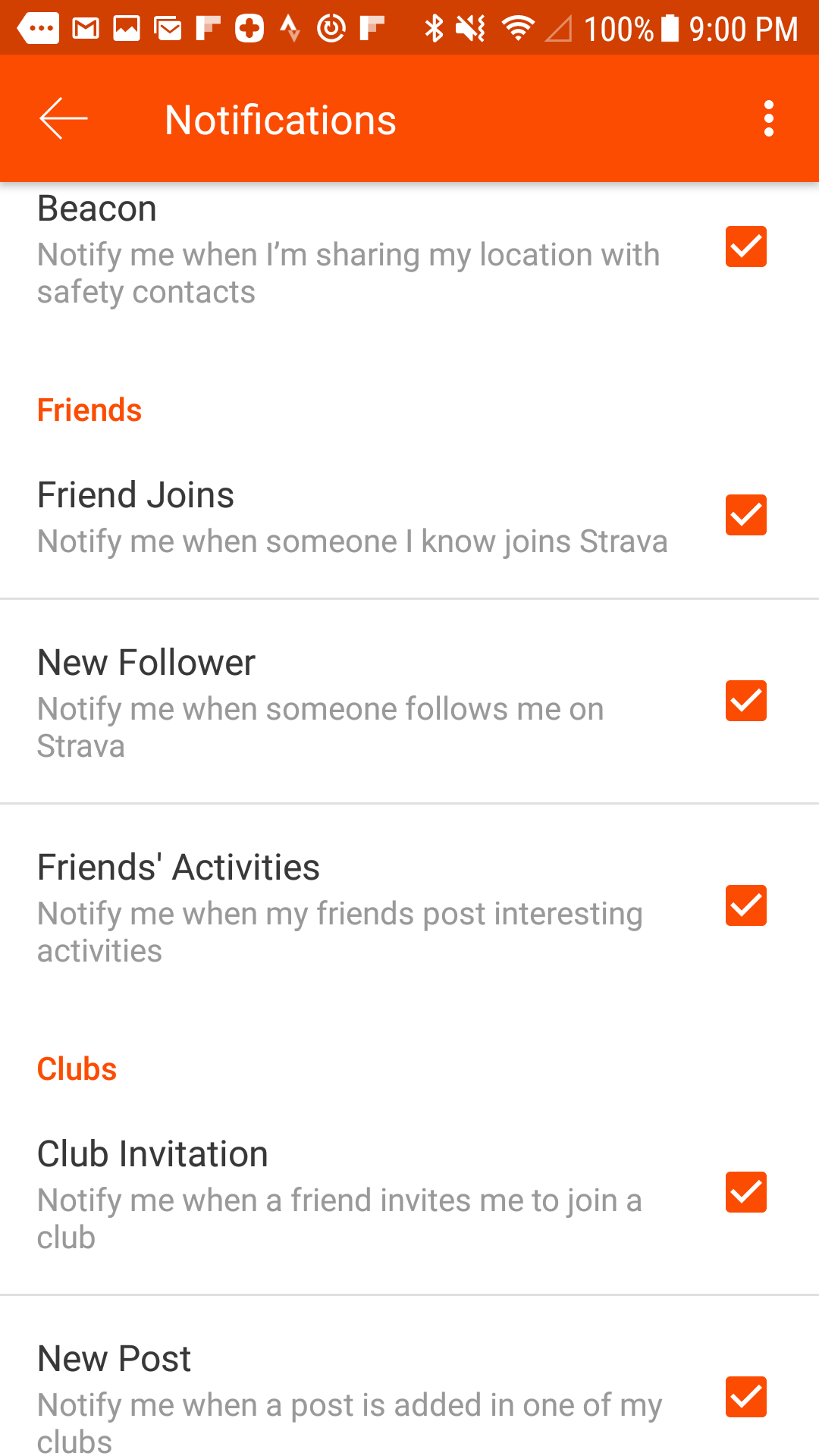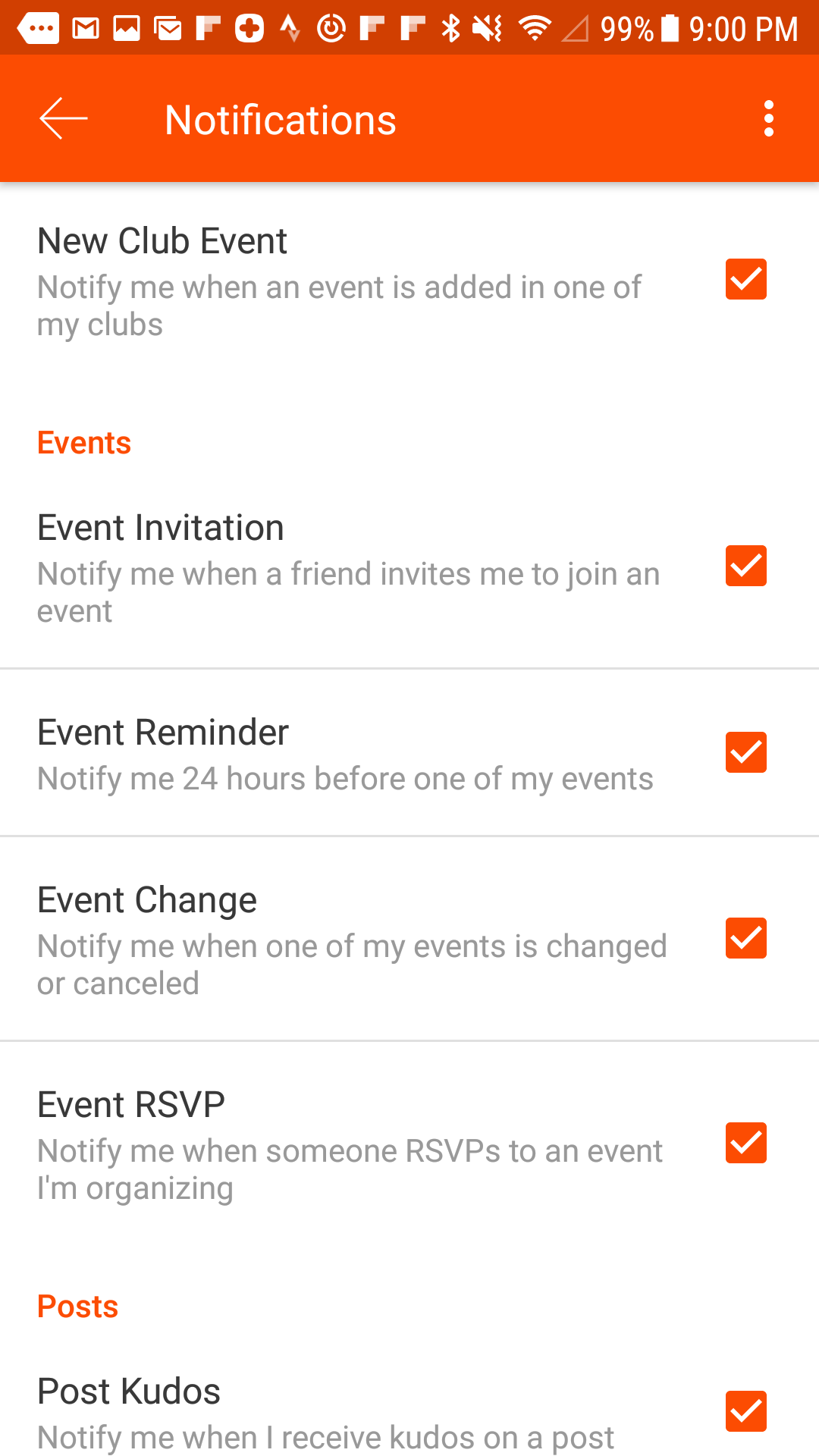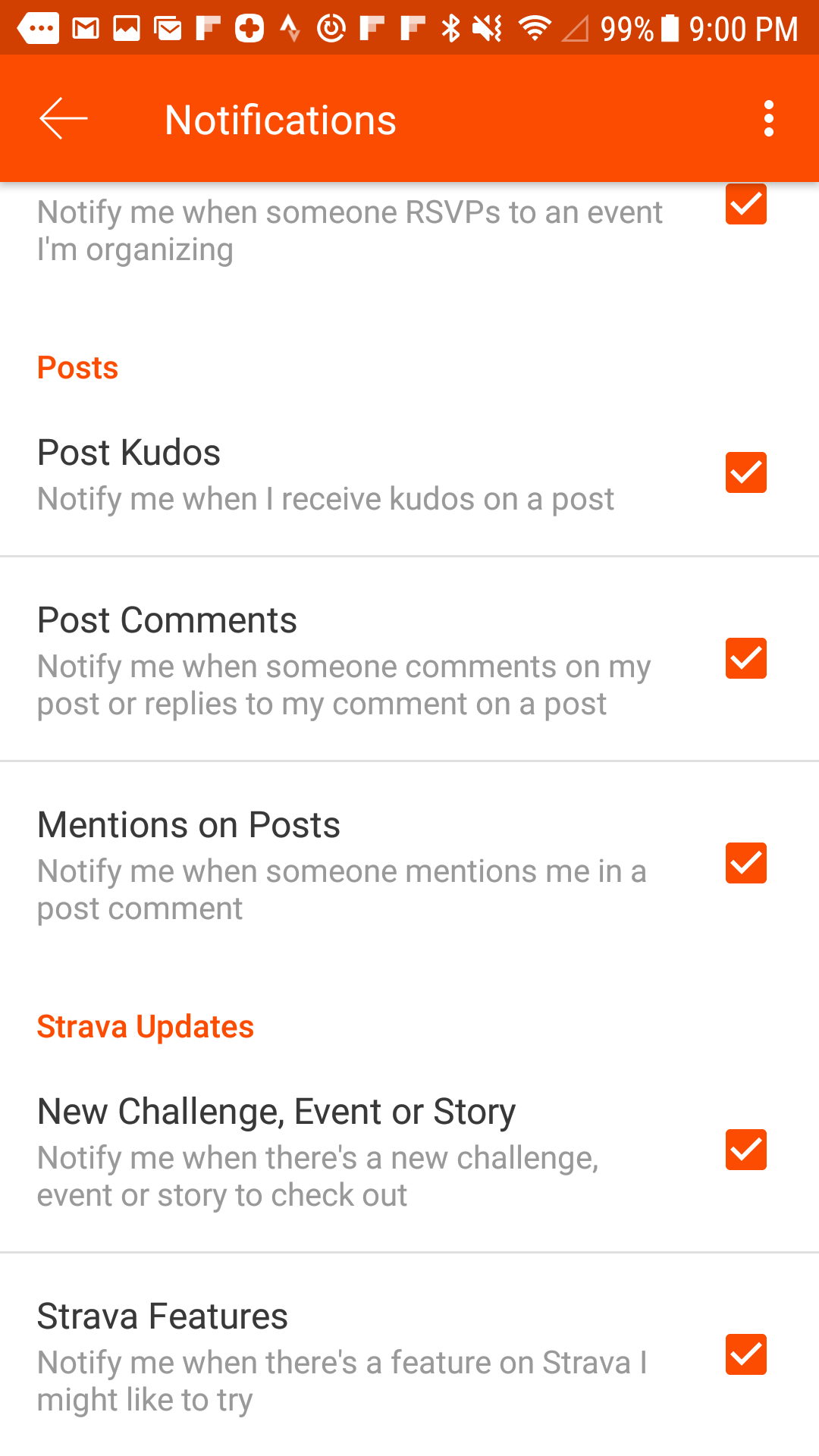 Wear
Use Wear device GPS, if available, when starting recording on the device
Privacy Controls
Enable or disable Enhanced Privacy
Set your new uploads to be marked Private by default
Enable or disable Group Activity Enhanced Privacy
Hide your new activity from public segment leaderboards
Opt-out of Flyby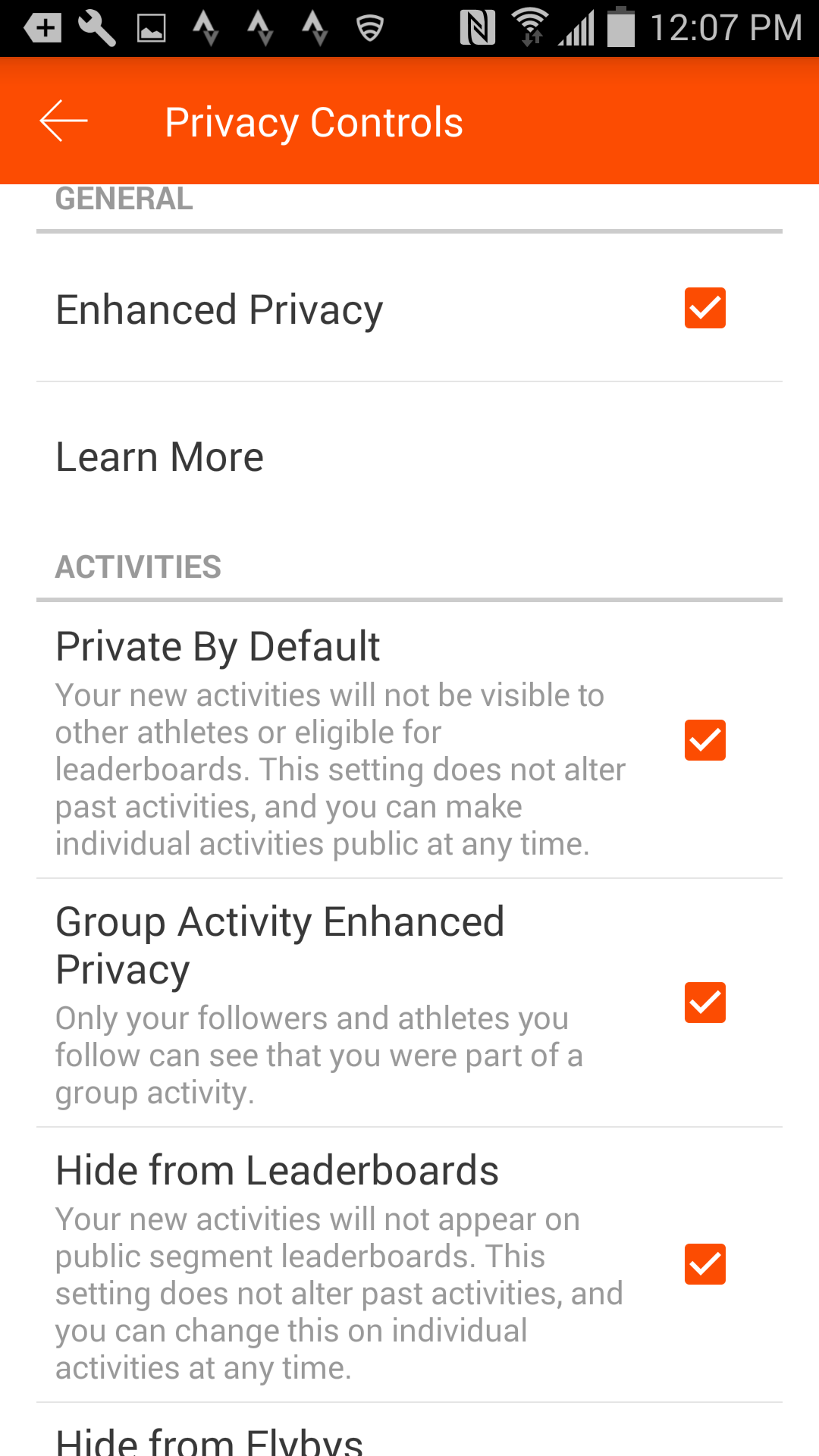 Support / FAQ
View the Help Center and create a Support ticket
Glossary
View information about some commonly used terms within Strava
Legal
View our Terms of Service, Privacy Policy, and Copyright information
About
View information about your Android app version, maps on Strava, and the company. You also have the option to rate the app