Strava will send the time, distance, and calories of GPS-based activities to Google Fit and will receive weight from Google Fit. This integration is only supported on the Strava Android app.
The option to connect with Google Fit is available on the Strava app by editing your profile and under Settings > Link Other Services.
Activity details will be sent to Google Fit only when the data is downloaded from the server. This happens when scrolling through the feed on the Strava app. If you want to get historical Strava activity data into Google Fit, you will need to scroll back to your 'Me' feed in the app.
If you want Google Fit to have the calories from a given activity, you'll need to tap into the activity to view the activity details.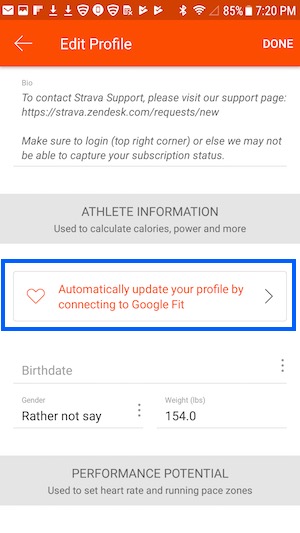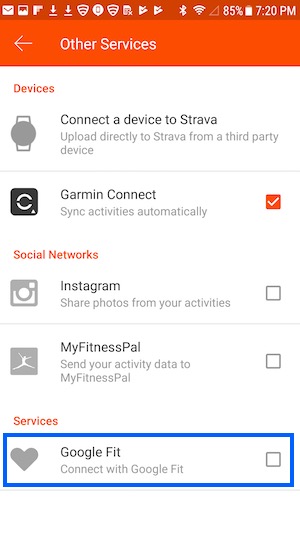 Activities not Syncing to Google Fit?
Open the Strava mobile app and select You > Activities. Scroll through your recent activities to make sure they are loaded and displayed on your feed.
Open your Google Fit app and go to the Journal tab. Tap on the refresh button in the top right corner.
Be aware that it may take a few moments for the activities to appear on the Google Fit history.