Android users can upload activities recorded with the Samsung Health app to Strava and automatically sync activities from Strava to Samsung Health. Unfortunately, it's not possible to connect to Strava from the Samsung Health app on iOS devices at this time.
Connecting Strava and the Samsung Health App
From the main screen of the Samsung Health app, select the ellipses in the top right-hand corner, and click on Settings. From the Settings page, scroll down and select Services to Toggle on Strava.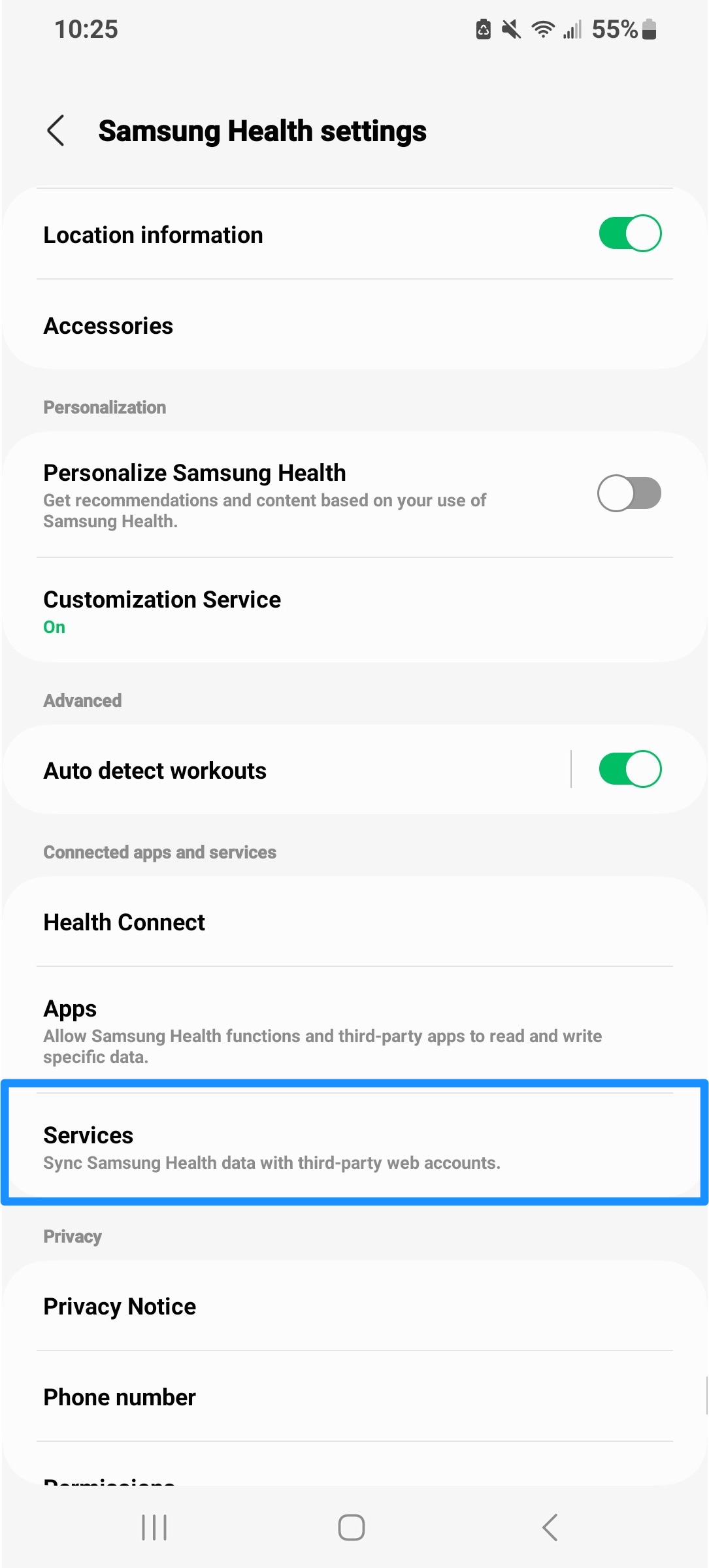 Syncing from Samsung Health to Strava
Once the accounts are connected:
Strava will automatically send data to Samsung Health, such as route information, activity type, distance, time, and calories. If you have connected other 3rd parties to Strava, those activities will also be synced with Samsung Health.

Once GPS-based activities have been uploaded to Samsung Health app, they will be synced to Strava. Activities without GPS data will not sync to Strava, but you can share the activity from Samsung Health to create a post on Strava with an image of the activity's statistics.