The Strava mobile app (version 169 or higher) currently supports Bluetooth Low Energy (BLE) heart rate monitors. Learn more about analyzing your performance with heart rate data.
How to Pair a Sensor
Before getting started, be sure that you've enabled Bluetooth functionality on your mobile device. Once you've done so, please follow these instructions:
Select

Record

from the bottom navigation bar.

Either tap the heart rate icon highlighted below or select

the gear icon in the upper right-hand corner and Heart Rate Sensor on the next page.

The app will automatically begin searching for available sensors.

Wake your Bluetooth heart rate monitor (refer to the recording device manufacturer's manual if you are unable to wake your device) so it may be discovered in the list of recording devices.

Tap your sensor to connect it once it appears.

Select

Done

to return to the record screen. Your real-time heart rate will be displayed during your recording.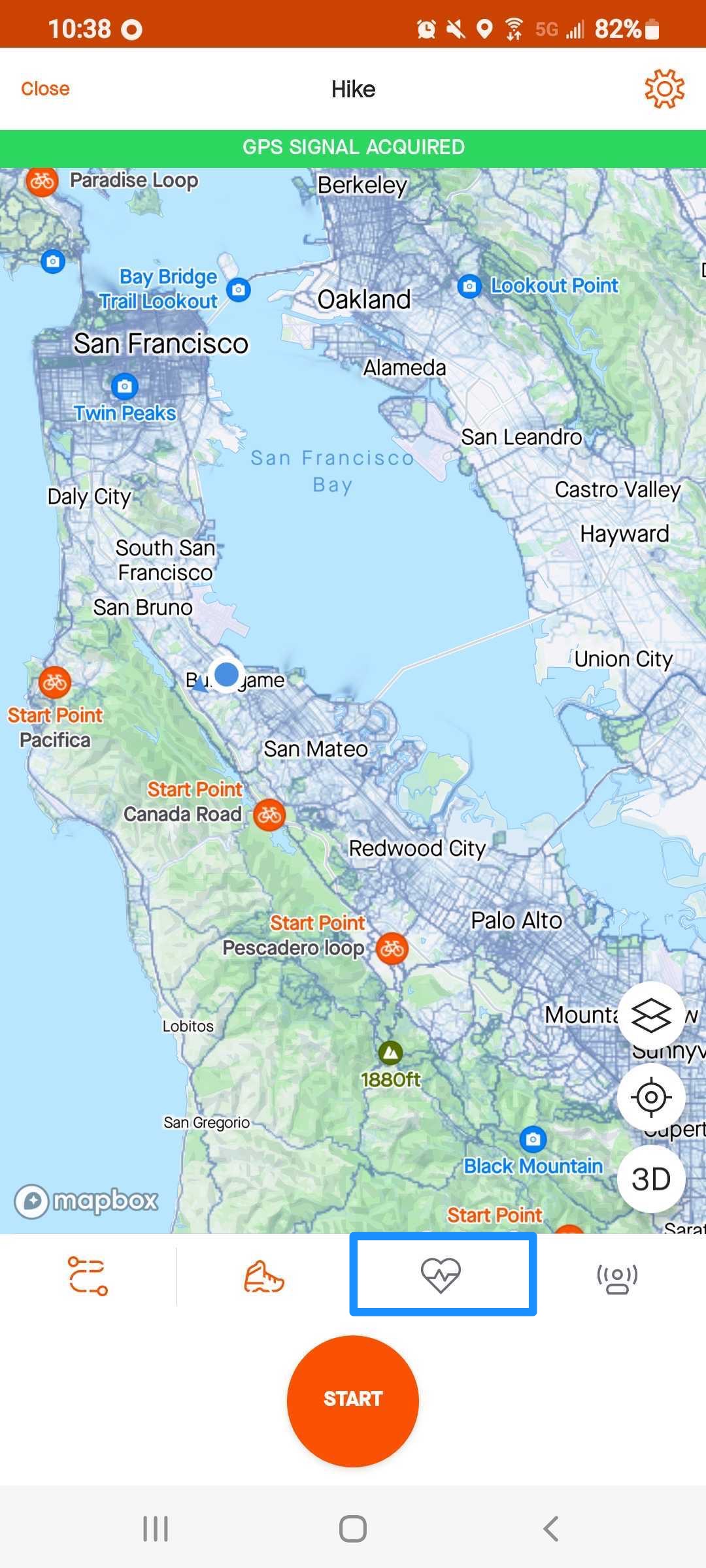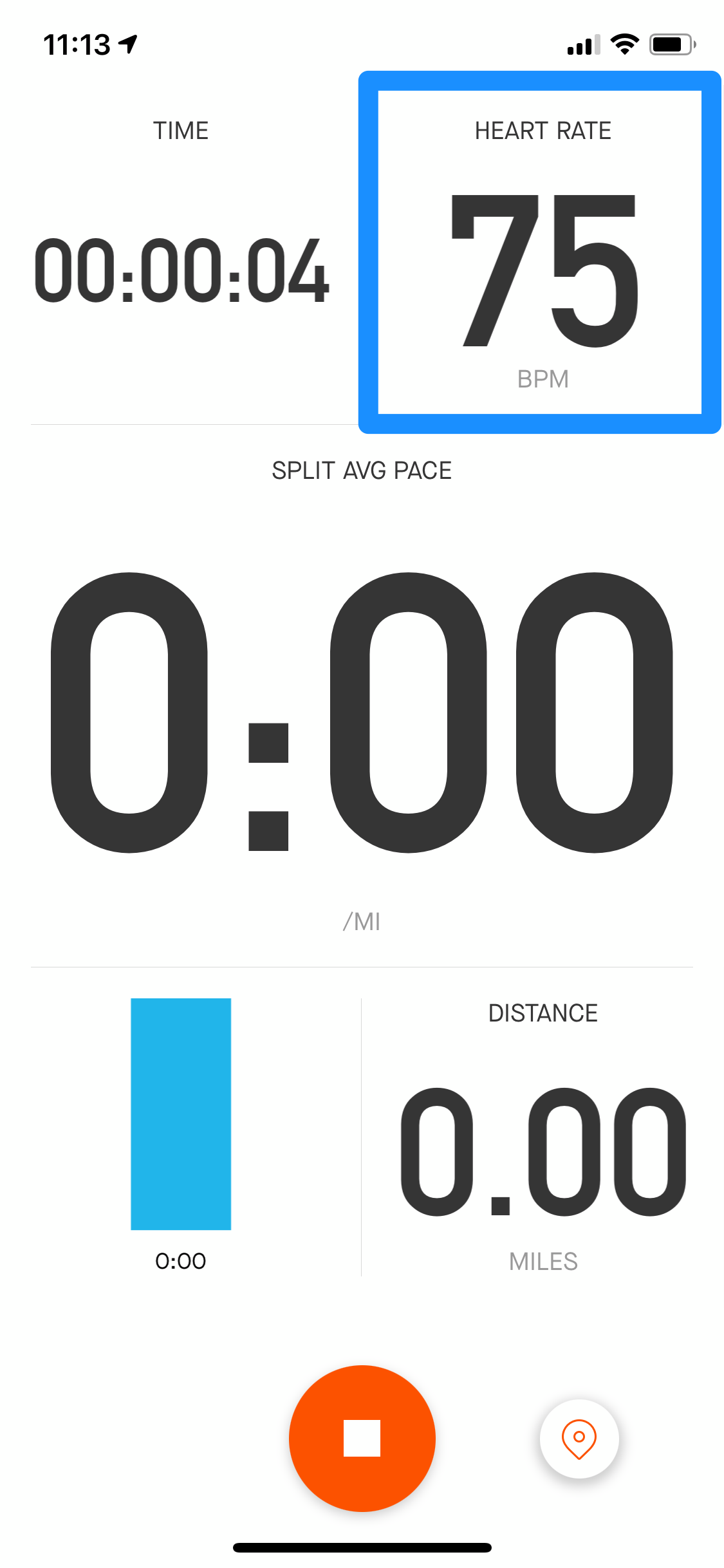 Troubleshooting Sensor Connection Issues
Try toggling Bluetooth off and back on again in your phone's settings.

Check that the battery in your heart rate monitor is charged.

Be careful that your heart rate monitor has not paired with another device that's within range. Bluetooth only allows you to pair with one device.
FAQs
What devices are compatible?
As long as the device broadcasts as a heart rate monitor for Bluetooth connections, it should be discoverable when you open the heart rate screen. However, due to the vast number of Bluetooth heart rate monitor devices, we cannot guarantee the effectiveness of each device. Most popular Bluetooth heart rate monitors from brands like Polar, Bryton, Garmin, and Wahoo should be compatible.
Please be sure that you've enabled Bluetooth functionality on your mobile device and that you have disconnected your heart rate monitor from other services such as Garmin Connect or Wahoo Fitness. Usually, Bluetooth devices such as heart monitors can only be connected to a single service at a time.
Can I pair power or cadence meters?
Our plan is to first roll out heart rate monitors with BLE pairing to ensure it's working as intended before we expand to power/cadence meters or other sensors. We don't have a hard timeline but if our rollout of BLE pairing works as planned, you can expect power/cadence meter support to be recording devices that we would look at to support in the future. In the meantime, these sensors can be paired with the Wahoo Fitness app. When you connect your Wahoo Fitness and Strava apps, activities recorded with Wahoo Fitness that include other sensor data will automatically upload to Strava. More information about how to connect your accounts can be found here.
Can I pair an ANT+ device?
At this time, we don't have any plans to adopt ANT+ into our mobile application due to its limited availability on mobile devices. While we cannot guarantee its effectiveness, you're welcome to explore what is considered to be a bridge device on your own. Bridge devices will allow you to connect ANT+ sensors via Bluetooth to your Strava recording. We do not endorse just any one brand of bridge device as we aren't actively supporting these types of connections, but you can find an example of one here: https://npe-inc.com