Stay connected with your fellow club members by creating posts that include photos, routes to explore, recent activities, and more.
Creating a Post
On the Strava website, select Clubs from the Explore drop-down menu. Open the club in which you wish to share and navigate to the Post tab. Select Create a Post. 
On the Strava mobile app, tap Groups > Clubs. Open the Club in which you wish to share. You can post something from the Club's main page or by opening the Posts tab, tapping the plus sign icon, and selecting the option to Post.
On the next screen, enter a title, description, and photos. Add as many photos as you'd like and choose your highlight image by tapping the three dots under the desired image and selecting Set as the highlight photo. Your description can include links to the following:
Events

: Link to any upcoming events in any Club you belong to.

Routes

: Link to any public route.

Activity

: Link to any activities marked as visible to 'everyone' or share activities visible to 'followers only.'
Once you've entered at least a description or photo, you can tap the Publish button. Recent posts will appear in all club members' home feeds, the club's post section, and the club's activity feed.
Manage Posts
Mute: If you do not want to see posts from a specific club in your feed, find a feed post from the relevant club and tap the three-dot icon (highlighted below). Select the option to "Mute Posts From Club Members". You may need to pull down your feed to refresh it before the posts are hidden. Any changes made will also be applied to the Strava web feed. Be aware that you will still see posts from the club's admin and owners in your feed.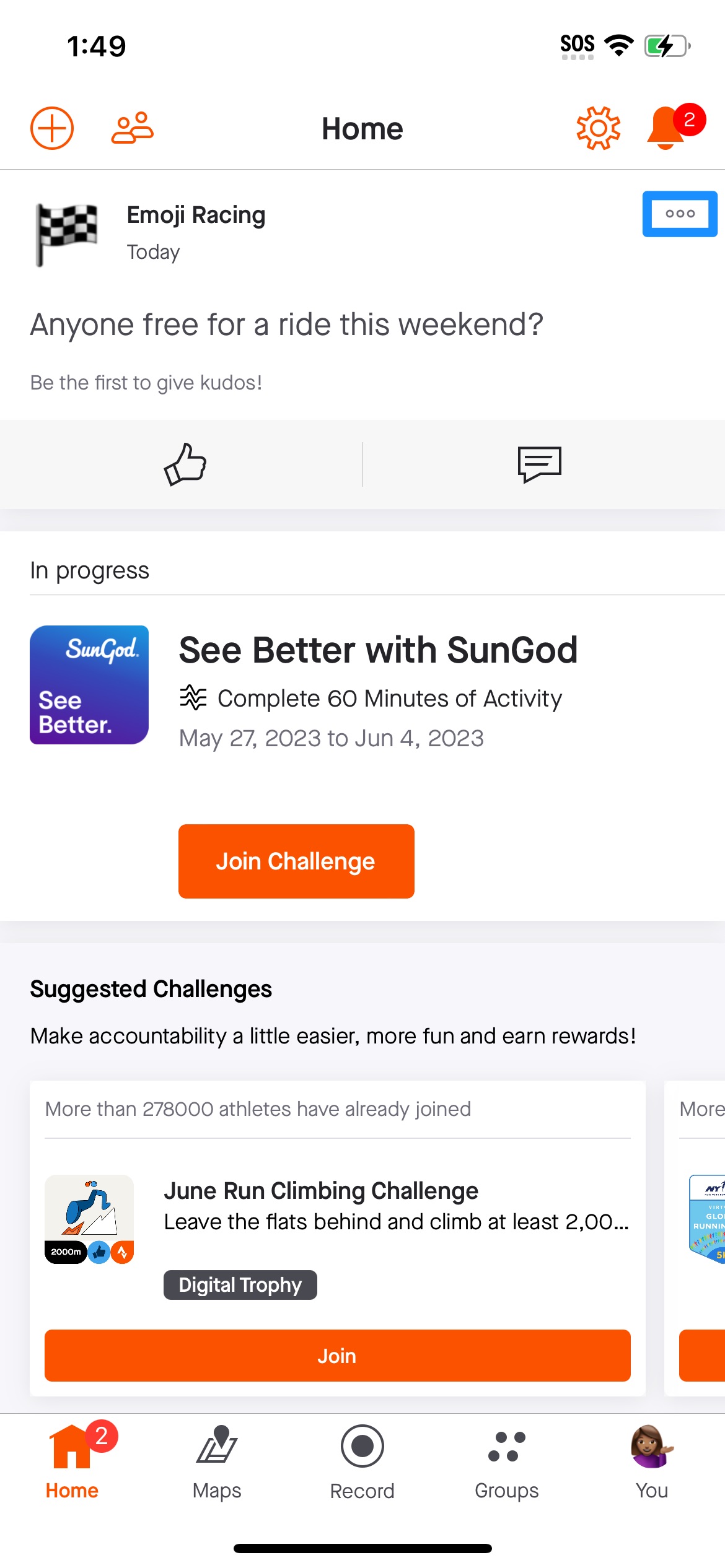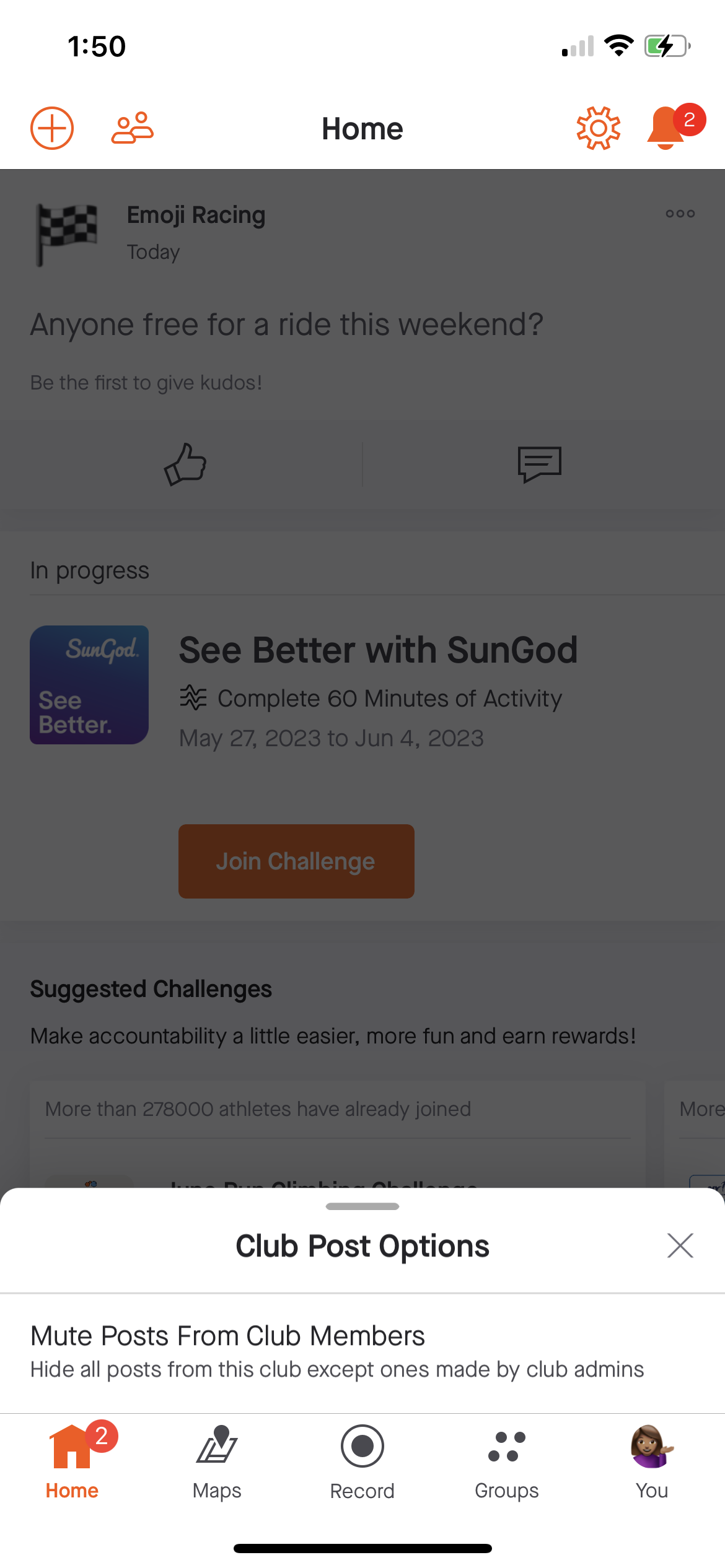 Delete: Club admins can delete any posts that are added to their club. If you're a club member, you can only delete posts that you have published. To delete a post, click on the ellipses icon and select delete. You will then be prompted to confirm the deletion of the post.
Report: To report a post, you must tap into the post and then tap the three-dot icon at the top, right-hand corner of the post. Select Report and your reason for reporting from the list of options to submit your report for review.
FAQ
I'm trying to view a Club post but I see a message that says "

This content is not available."
Content shared in Club posts may have been deleted or may have restricted visibility, and not all viewers of the post may be able to see the content shared in it. Learn more information about Strava's Privacy Controls.