Strava subscribers can use Strava Beacon on their Garmin to share their real-time location with their family and friends.
Requirements
Setting up Beacon in the Strava app
Select Record from the bottom navigation menu.

Either tap the Beacon icon highlighted below or select

the gear icon in the upper right-hand corner and Beacon

on the next page.

Enable Beacon then Beacon for Garmin under the Beacon option.
Follow the prompt to turn on Autostart feature in the Garmin Connect app.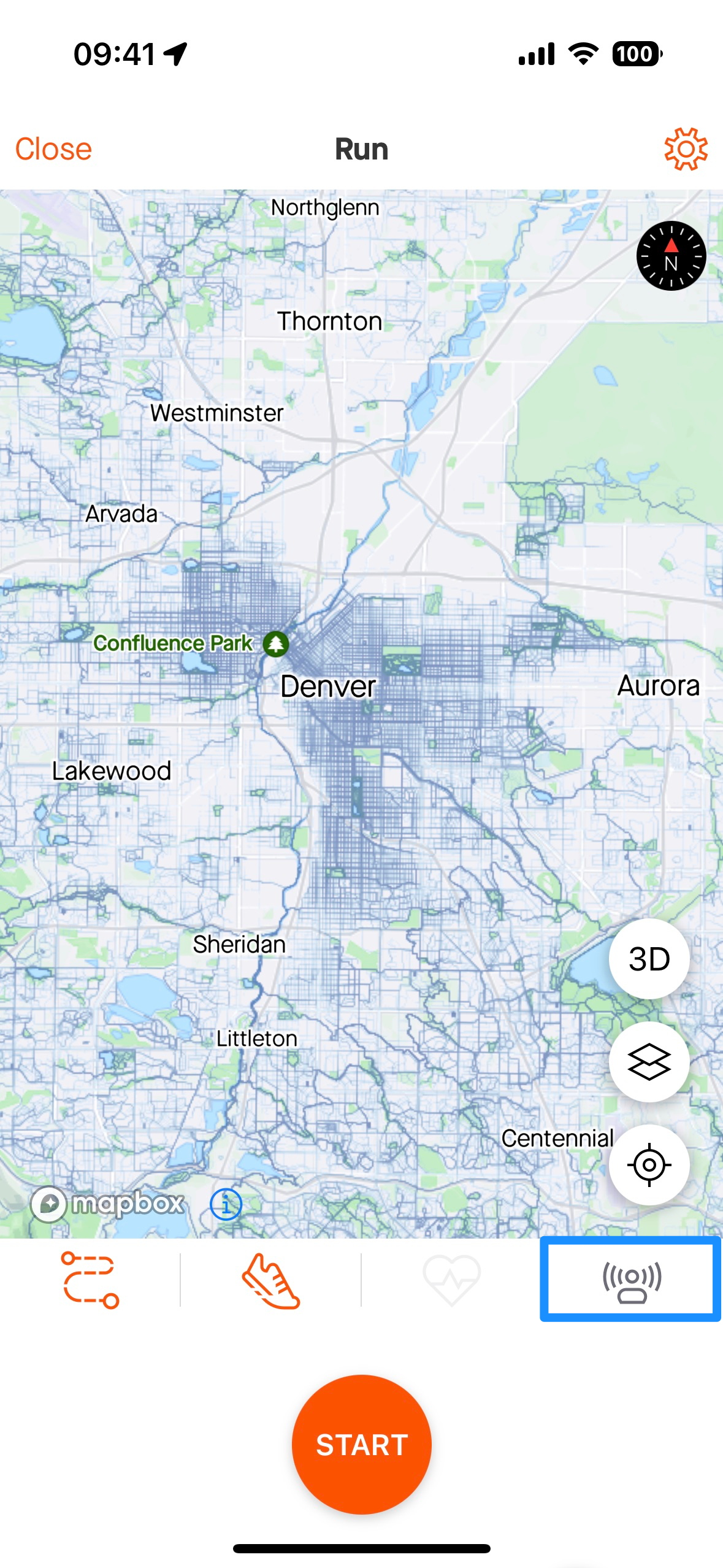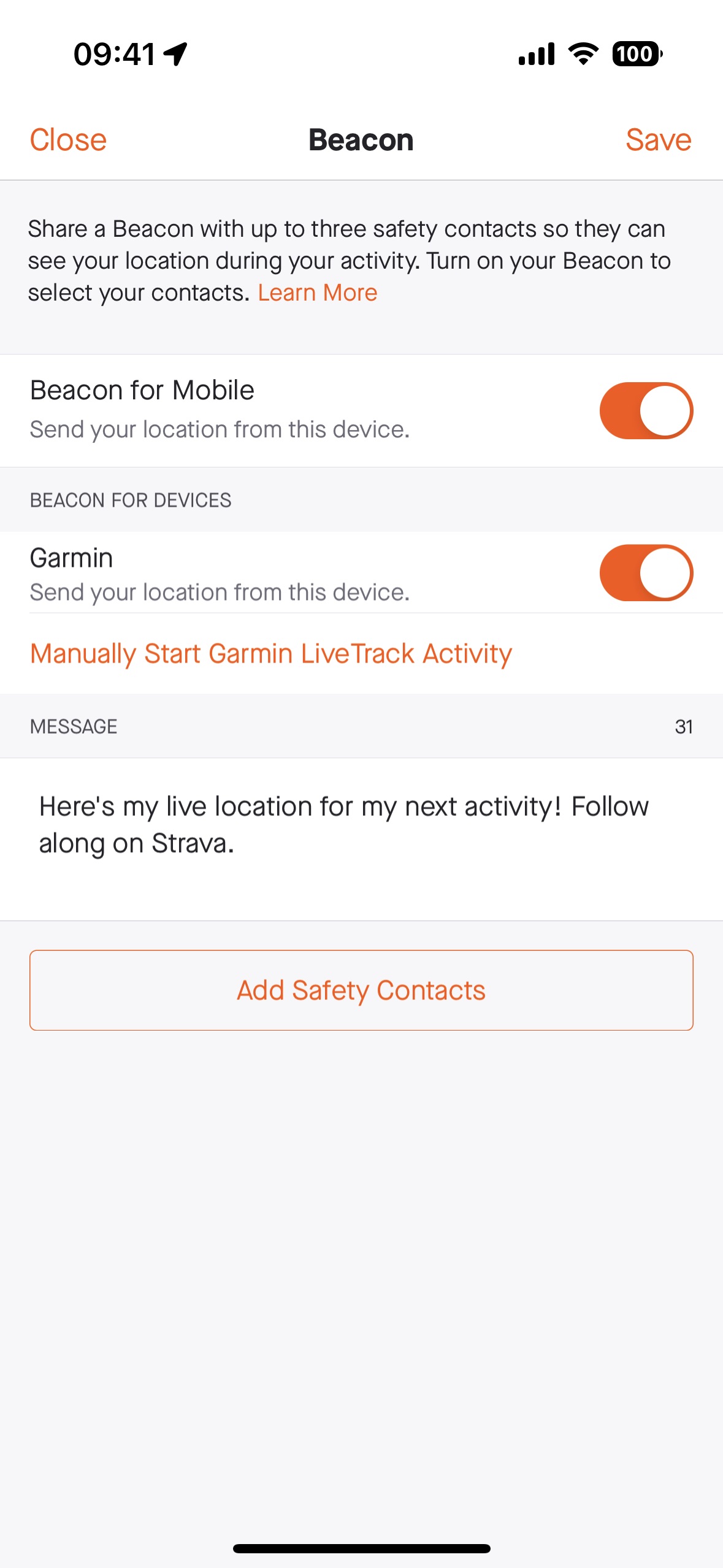 Setting up Garmin Connect
Starting an activity
Pair your Garmin device with the Connect app via Bluetooth.
If you have Auto Start enabled, start your recording on your device and a Beacon link will be automatically sent to your safety contacts.
If you have Auto Start disabled, go to 'LiveTrack' in the side navigation menu and press the 'Start LiveTrack' button at the bottom of the screen, then start your recording on your device. You can start the recording first, then enable LiveTrack - but you will need to start both manually.
Return to the settings page in the Strava mobile app to send additional Beacon links.
FAQs
Do I still need to carry my phone?
Yes, even though your Garmin is the device that is recording the GPS of your activity, you still will need your phone to transmit your location data to your safety contact.
Does my phone need a cellular signal for Beacon to work?
Yes, in order to send your location, your phone will need cellular service. If you lose service at any time during your activity, your location will be updated the next time you are back in service.
Are the text messages being sent from my phone number?
No, when using Beacon on Garmin, the text messages will be sent to your safety contact from a 3rd party, so the phone number of the text message will be different.
Why aren't my Beacon texts being sent?
Please first check that your device and Garmin Connect mobile app are up to date and, if you're still having trouble, proceed with submitting a support ticket.