Strava can be integrated with the iOS Health App
How to Link your Accounts
To connect Strava to the Apple Health App, navigate to More -> Settings -> Applications, Services, and Devices (1)
After clicking to connect, you'll be taken to the Health Access page where you can enable the sharing of data from Strava to Health. You can control which types of information Strava will read and write to Health.
Strava can receive some data from Health such as birthday, gender, and weight. That data will be pushed to Strava as often as it changes in Health. 
Strava will also send data to Heath such as activity type, distance, time, and calories. These details will be sent to Health only when the data is downloaded from the server. First force close Health and then trigger data syncing by scrolling through the "You" feed in the Strava app. 
 NOTE: You MUST enable "Workouts" for sharing of any data (cycling, running, calories, etc.) to work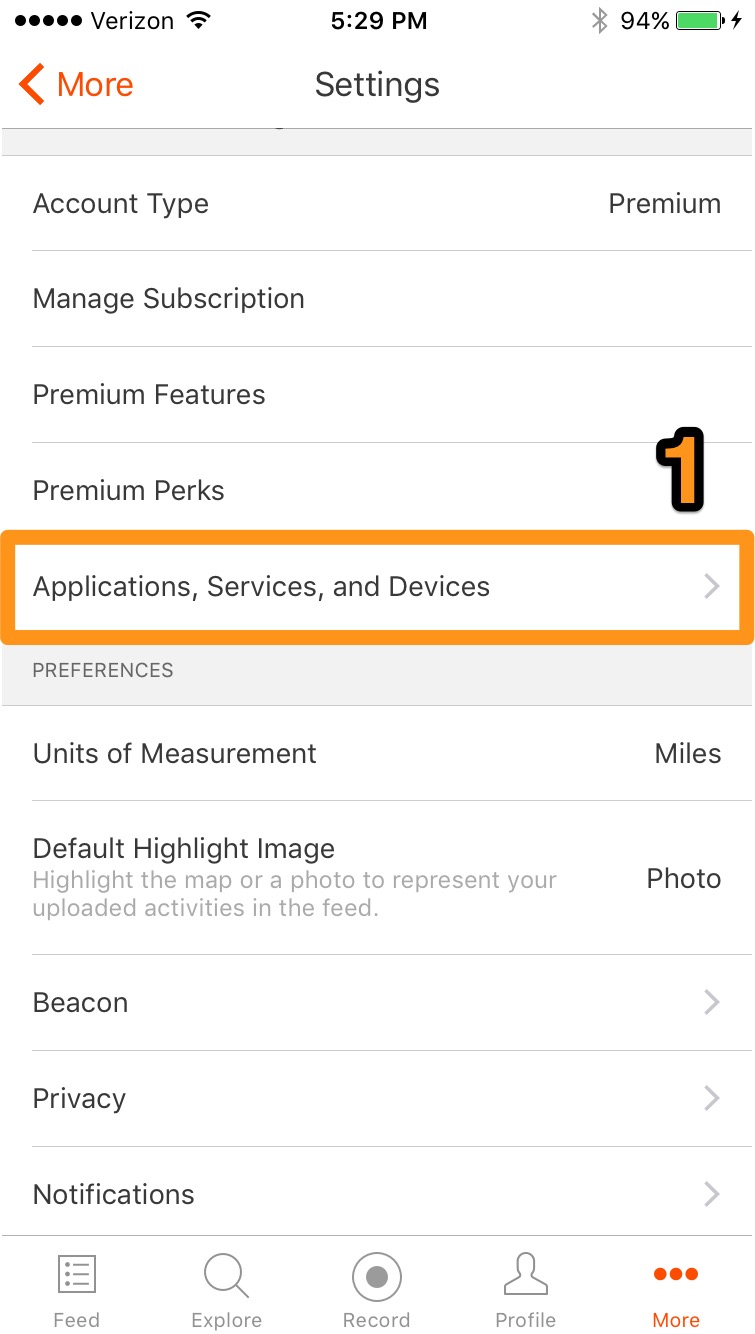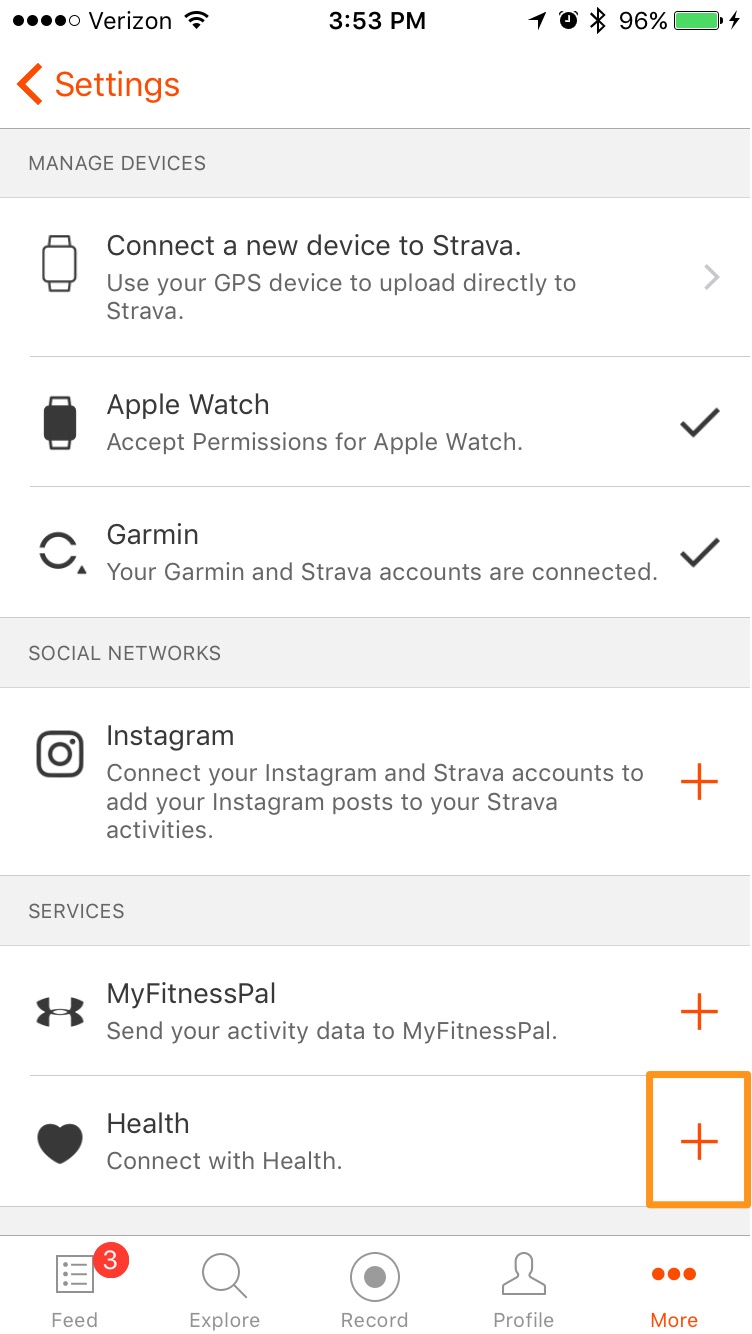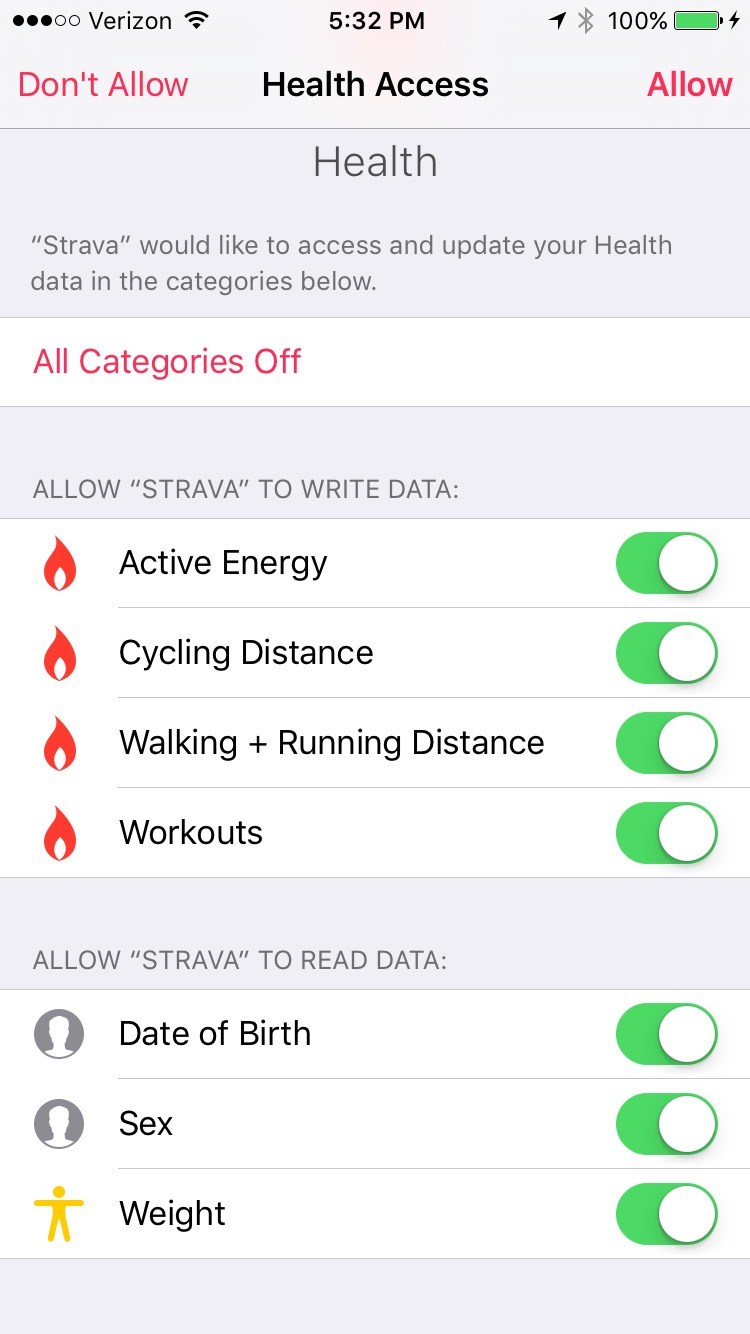 After the initial set up, you can modify Strava's Health Access by going into the Health app and clicking on Sources > Strava.
FAQs
Seeing duplicate entries of Strava data in Health?
Unfortunately troubleshooting these types of problems with the Health app is very difficult and in most cases, were unable to reproduce the issue.
Please try the following steps:
In Health, turn off all sources for each of the data types (Active Calories, Cycling Distance, Walking + Running Distance, Workouts).

Close the Health app and the Strava app.

Start Health app again and turn all Strava sources back on, including the Workouts option.

Startup Strava, go to the "You" feed and pull down to refresh. Then scroll down through that feed to view past activities which allow that data to be pulled from the Strava servers and passed into the Health app.
If that doesn't work, you may have to delete and reinstall the Strava app. You won't lose any data if you do this because it's all stored on the Strava servers (and when prompted to remove Health-related data, say yes). To get entries back into Health app, go to settings after reinstalling Strava and enable Health sharing.