Connecting Strava and the Apple Health App
To connect Strava to the Apple Health App, navigate to Profile > Settings (gear icon) > Applications, Services, and Devices.
Select the plus sign icon next to the Health option. Tap Connect on the next screen.
You'll be taken to the Health Access page where you can enable the sharing of data from Strava to Health. You can control which types of information Strava will read and write to Health. You must enable Workouts for the sharing of any data (cycling, running, calories, etc.) to work.


After the initial set up, you can modify Strava's Health Access by going into the Health app and navigating to your

Profile > Privacy > Apps > Strava

.

Once your accounts are connected, Strava will send

data to Health such as activity type, distance, time, and calories. These details will be sent to Health only when the data is downloaded from the server. First force close Health and then trigger data syncing by scrolling through the "You" feed in the Strava app.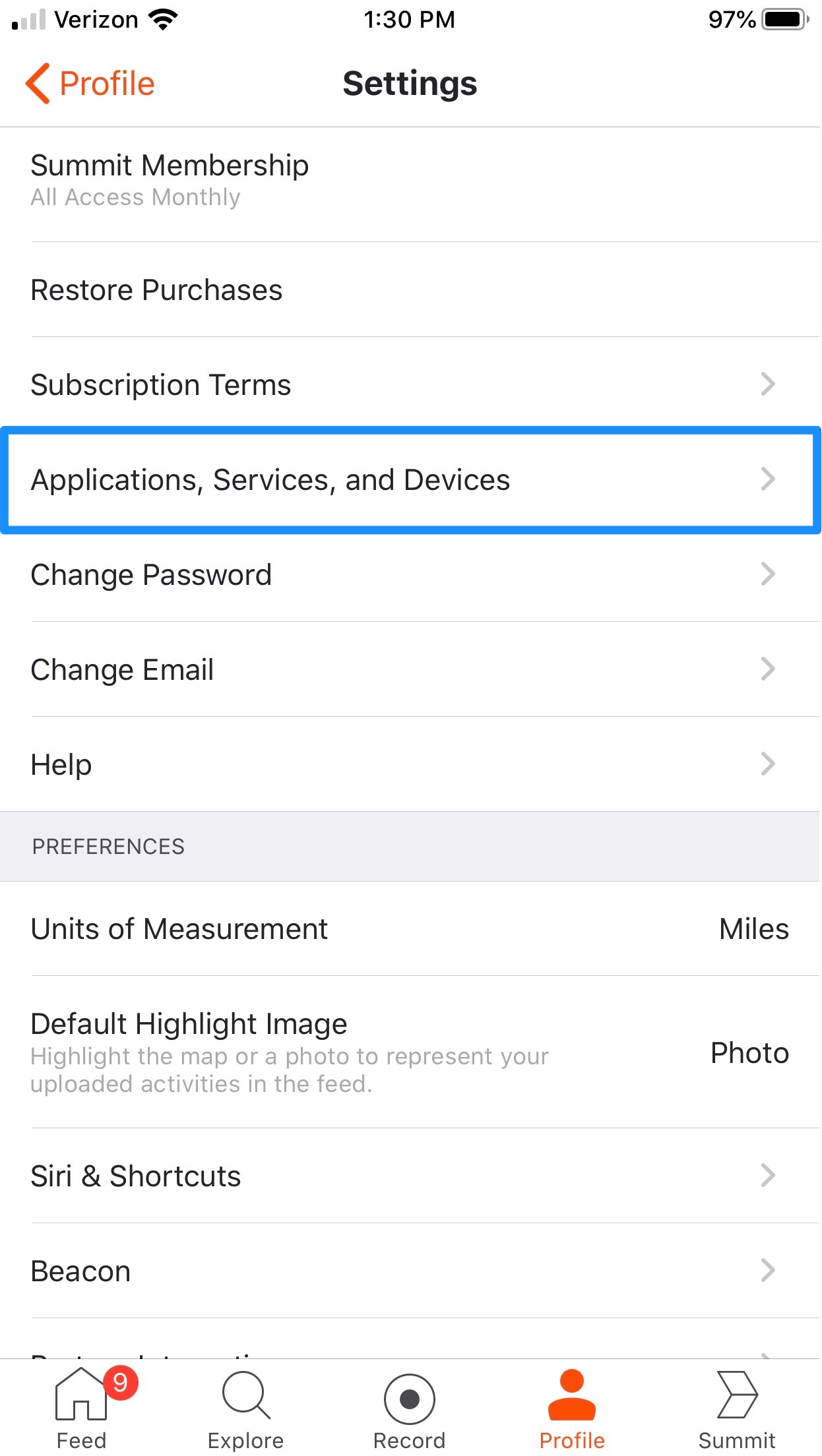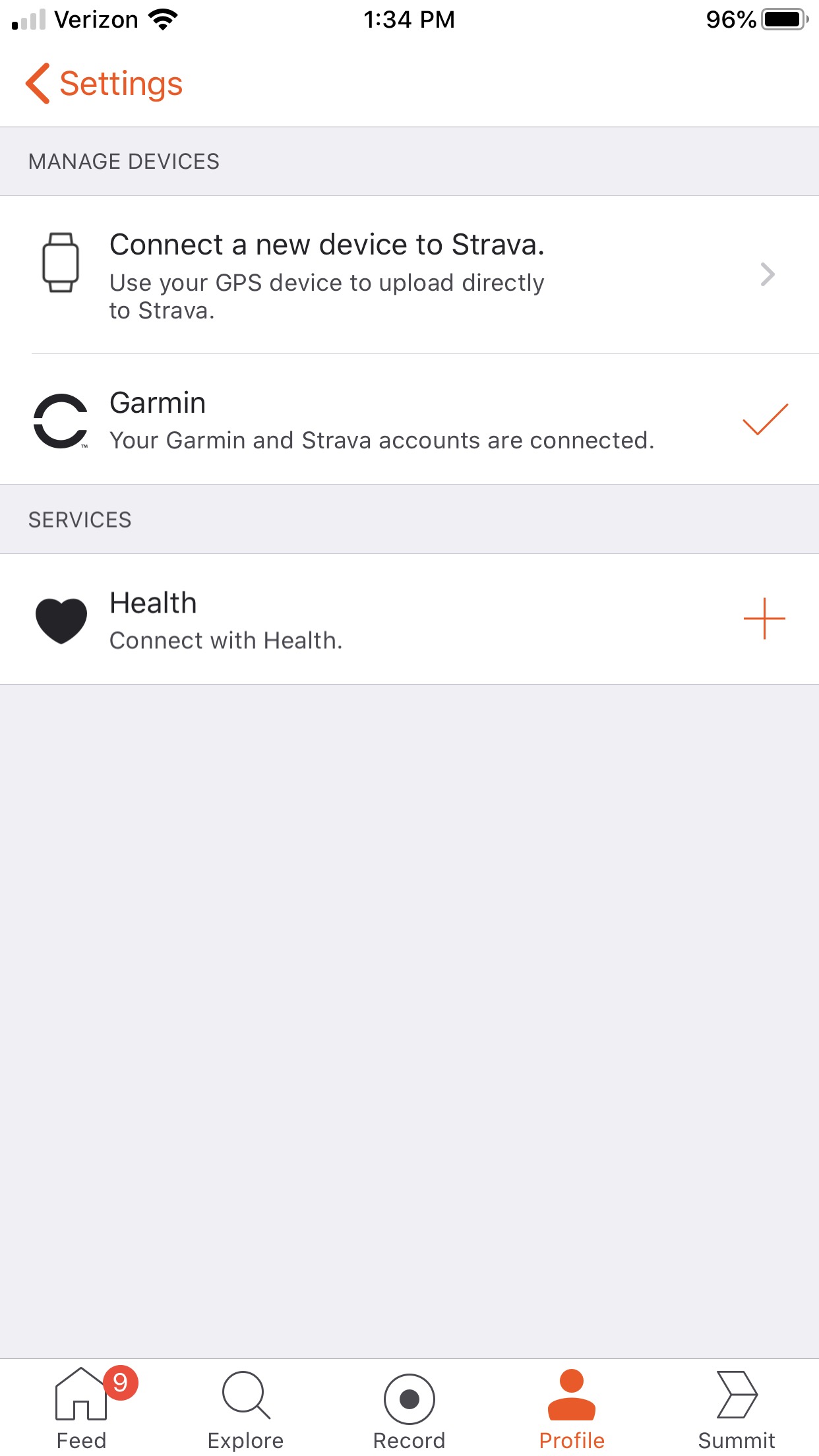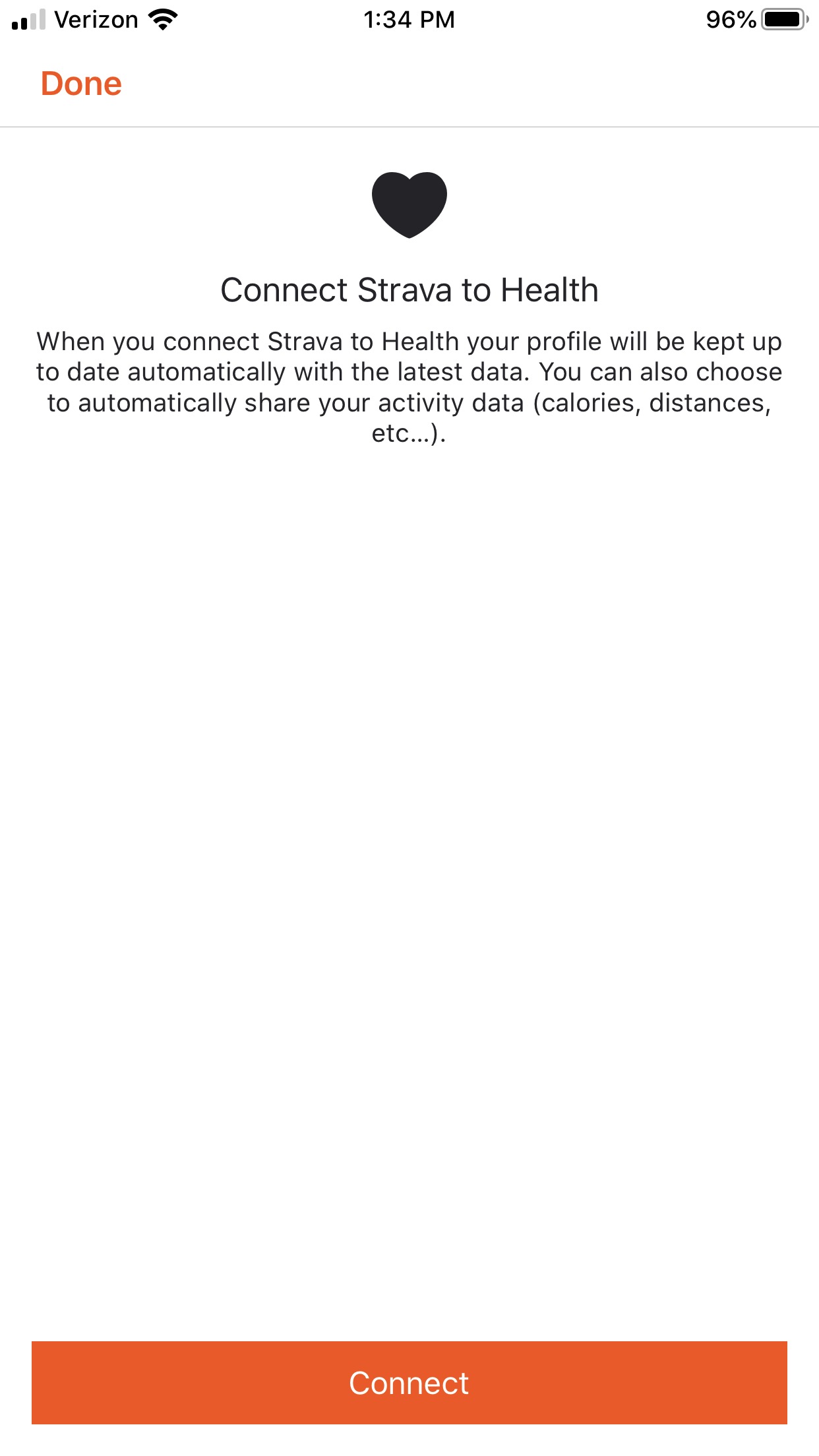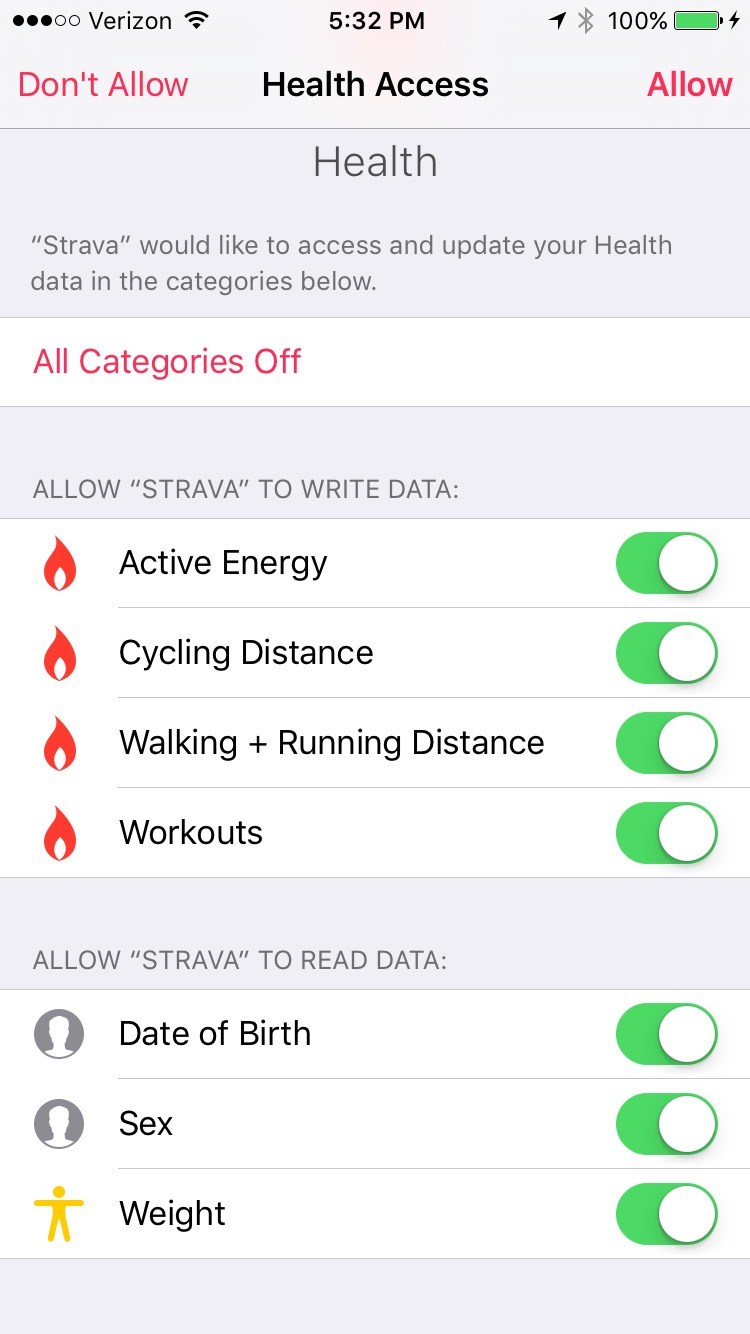 FAQs
Seeing duplicate entries of Strava data in Health?
This is a known issue at the moment and we are working on a fix. You can prevent duplicate activities by avoiding editing the activity using the Strava app. Editing the title or adding a photo will create these duplicate activities. You can delete the duplicate activity on an individual level in the health app by swiping to the side and deleting the duplicate from health.