Strava subscribers can set weekly, yearly, segment, and power goals on Strava. Goals are currently limited to cycling, running, and swimming sport types. Manually uploaded runs and rides, as well as activities marked as stationary will also count towards your goals.
Weekly and Yearly Goals
Located on your profile page on the Strava website and mobile app.
To create a weekly goal, select your desired sport from the options across the top, click the pencil icon (highlighted below). Toggle on the goal switch for This Week, This Year or both.
Submit a value and choose distance or time and click save.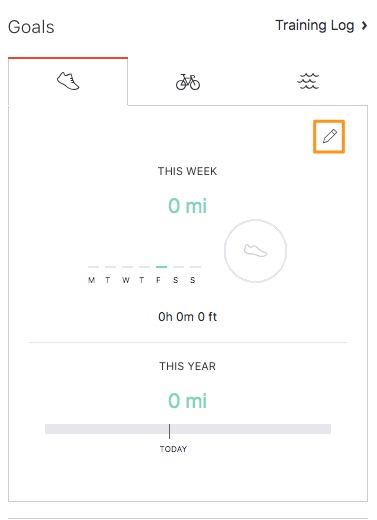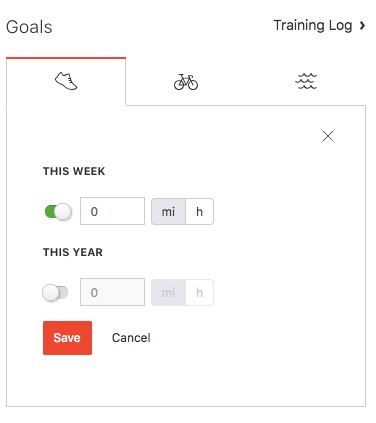 Segment Goals
To set a segment goal:

Pick your favorite segment from the Strava website and select Set Goal. Enter your target time and deadline and select Create segment goal when you're done.
Or, visit your goals page, and choose to set a goal. From this page, you will be able to see your past goals and edit or delete current ones.

After you set a goal and a "complete by" date, you can view your goals in the My Goals tab.
When you achieve your goal, any entry will appear in your feed.
Segment goals can only be created for cycling and running.
Please note that goals cannot be set on segments that have an average percent grade that is less than -0.25%.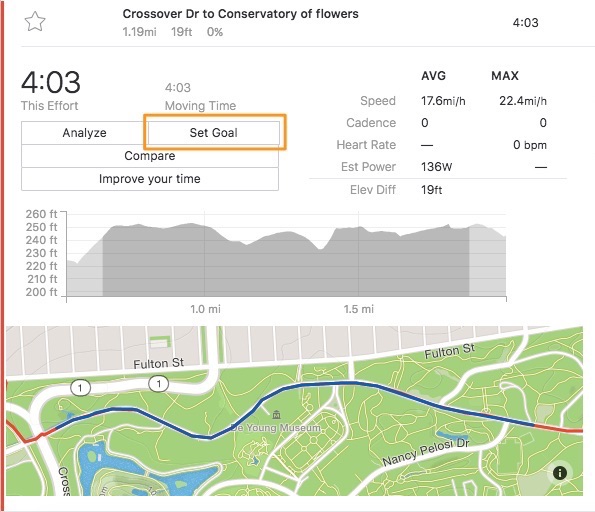 Power Goals
This feature can only be found on activities that have power meter data.
Set power goals for popular time intervals such as 5 seconds, 1 minute, and 10 minutes.
Goals Privacy
Performance and Weekly/Yearly Goals are public. Non-followers can see these goals when viewing your profile page.