Strava offers four different sub-categories within the Running activity type to allow for a more detailed and focused analysis of your training. Those four tags are Run, Race, Long Run, and Workout.
To change the type of run associated with your activity, navigate to the activity page and click the pencil icon on the left side of the page to view the Edit Activity interface. From there, click on the desired run type, and click 'Save & View Activity.' The Run, Long Run, and Workout tags will be applied as a title on your run, in the Feed, and color-coded in the Training Log.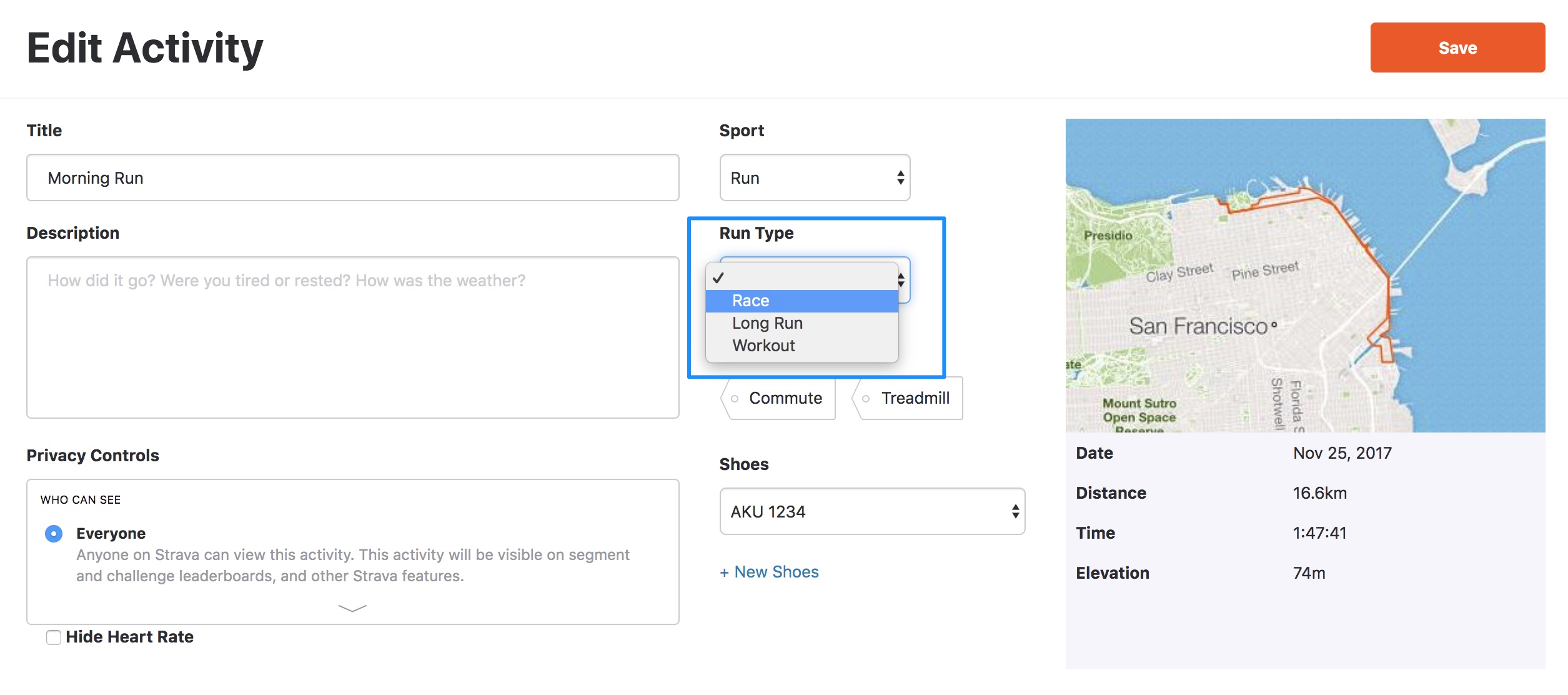 Run: This is the standard activity type for Runs.
Race: Use this activity type when you're running against the clock. Resting time is not factored into your performance metrics in favor of Elapsed Time, and activities will default to 'Race Analysis' instead of 'Overview.'
Long Run: Use this category to denote your long runs.
Workout: Running intervals or on a track? Use the Workout tag.