You can use Strava Beacon when recording with the Strava mobile app to share your real-time location with your family and friends.
Setting up Beacon
How it works
Recipient View
FAQs
Setting up Beacon
Select Record from the bottom navigation menu.

Either tap the Beacon icon highlighted below or select

the gear icon in the upper right-hand corner and Beacon

on the next page.

Toggle Beacon to ON.
Tap Add Safety Contacts and follow the prompts to allow Strava to access your contacts. You'll then be able to select up to three safety contacts. You can skip this step if you do not wish to allow access to your contacts.
Save your changes then click Send Beacon Text from the record screen to send the pre-formatted text message to your safety contacts. You can choose to edit the text before you send the message if you would like.
Start your recording and your safety contacts will be able to view your location in real-time.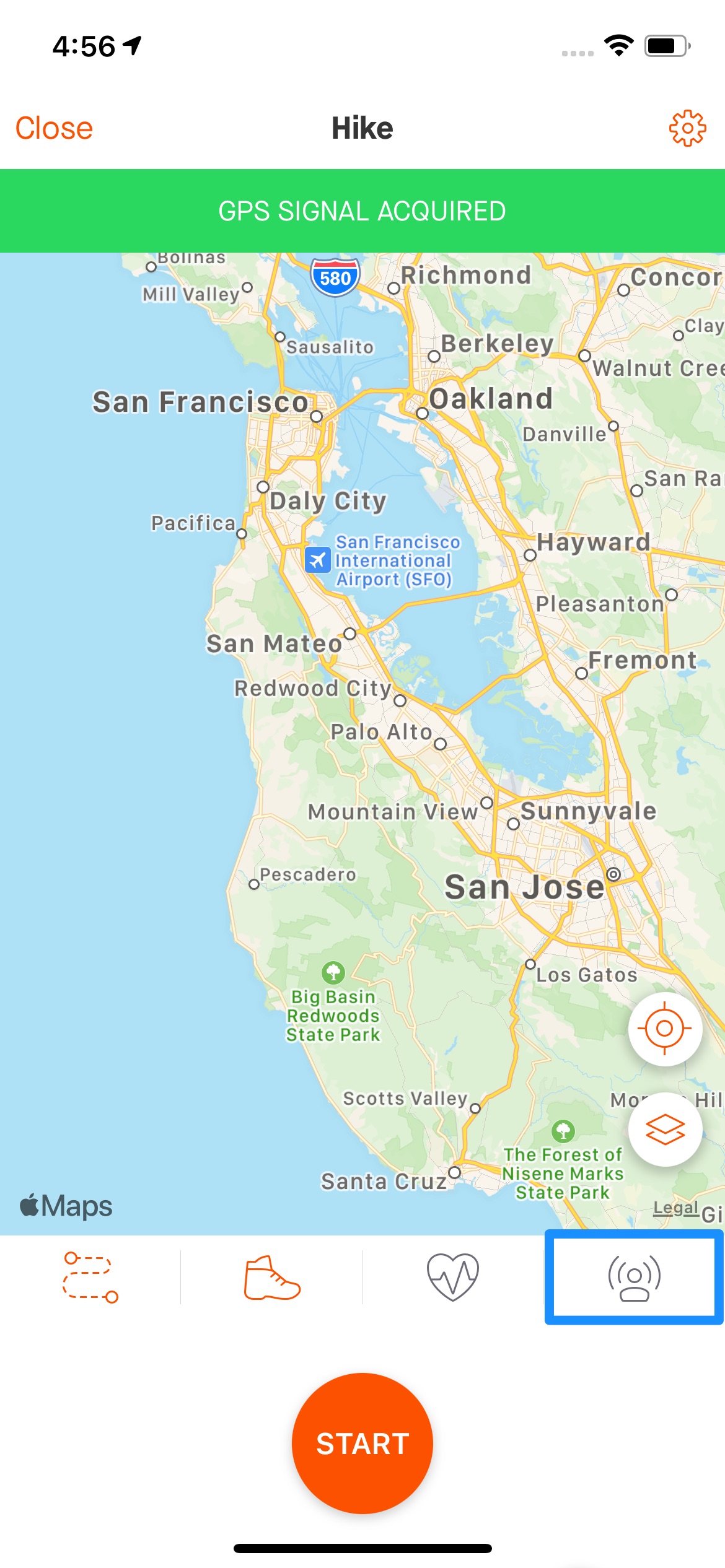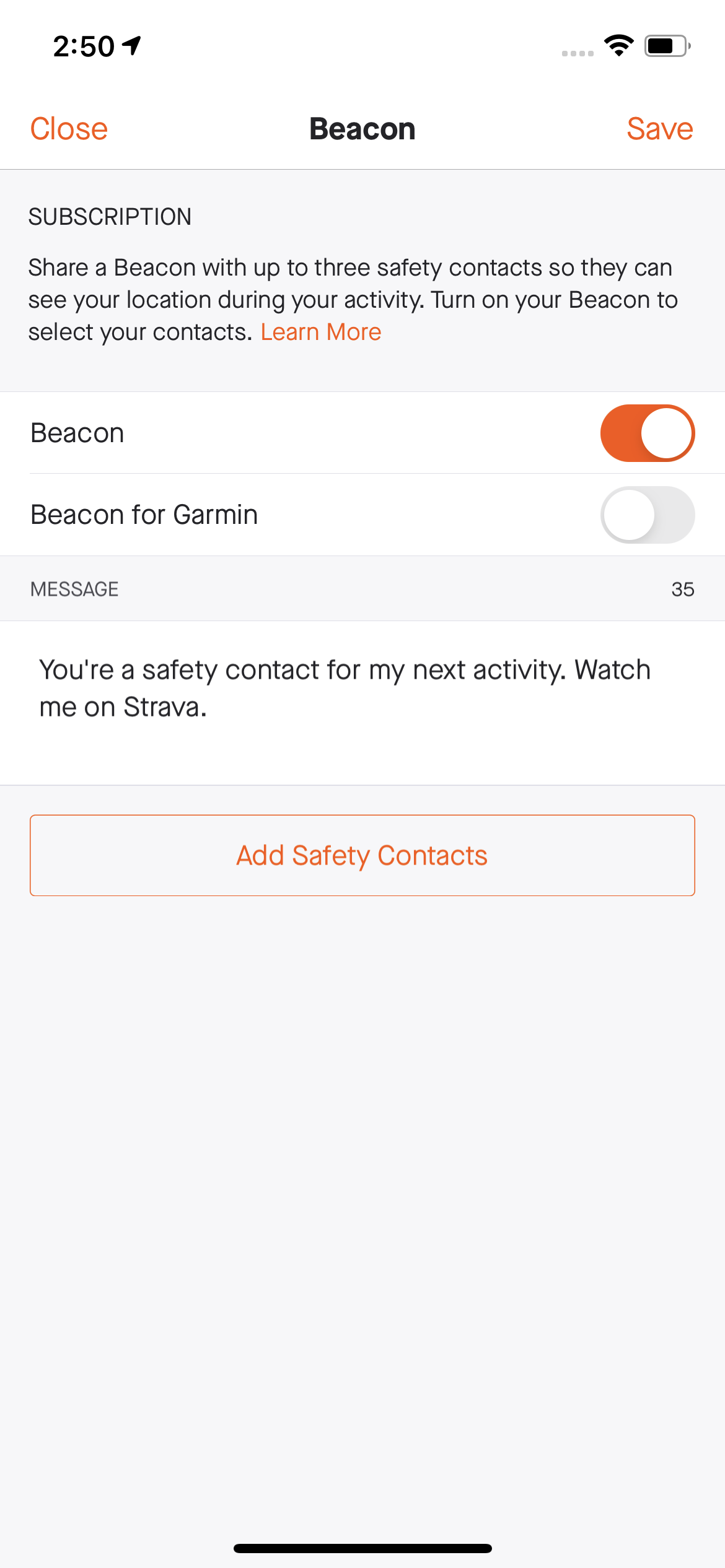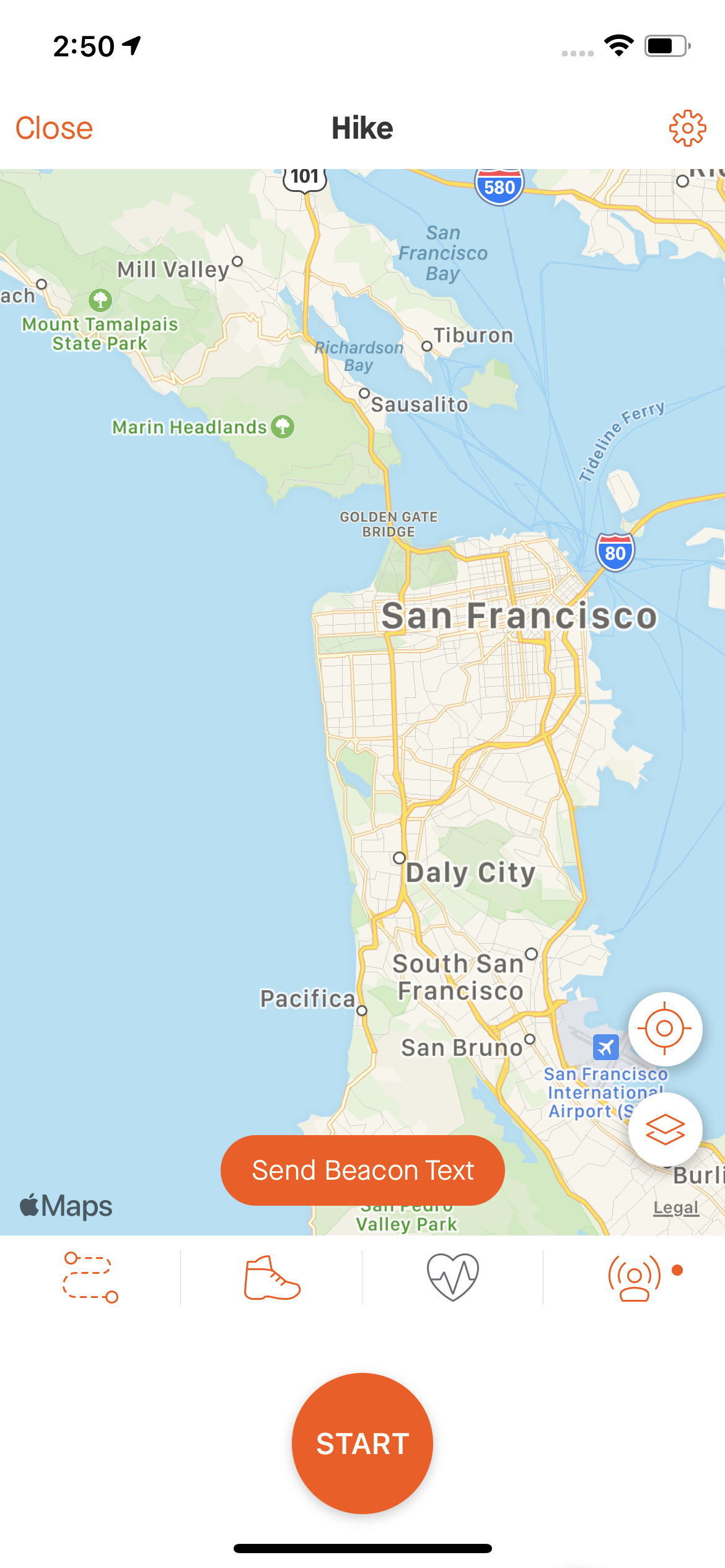 How it works
Beacon generates a unique URL that you can share with your safety contacts via text message, allowing them to follow your activity in real-time.
Depending on cell service, your location should update about every 15 seconds.
Once Beacon is toggled ON, it will continue to remain ON but will prompt you to send a text message with every new recording.
Even if Beacon is set to ON, your contacts will only receive your location if you send them the generated text message.
The safety contacts you initially selected will continue to remain selected until you change them.
You can choose to send a text message at any time during your recording by clicking on the Beacon icon and then sending another text message.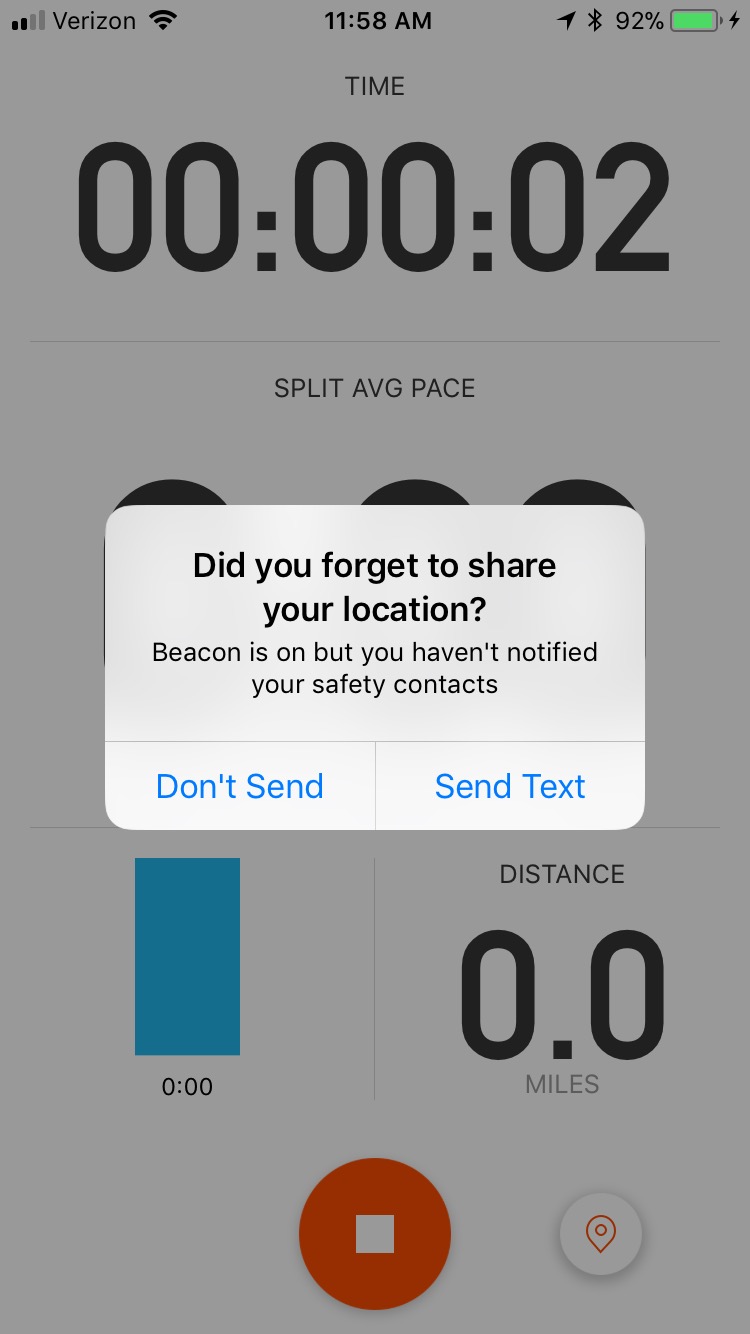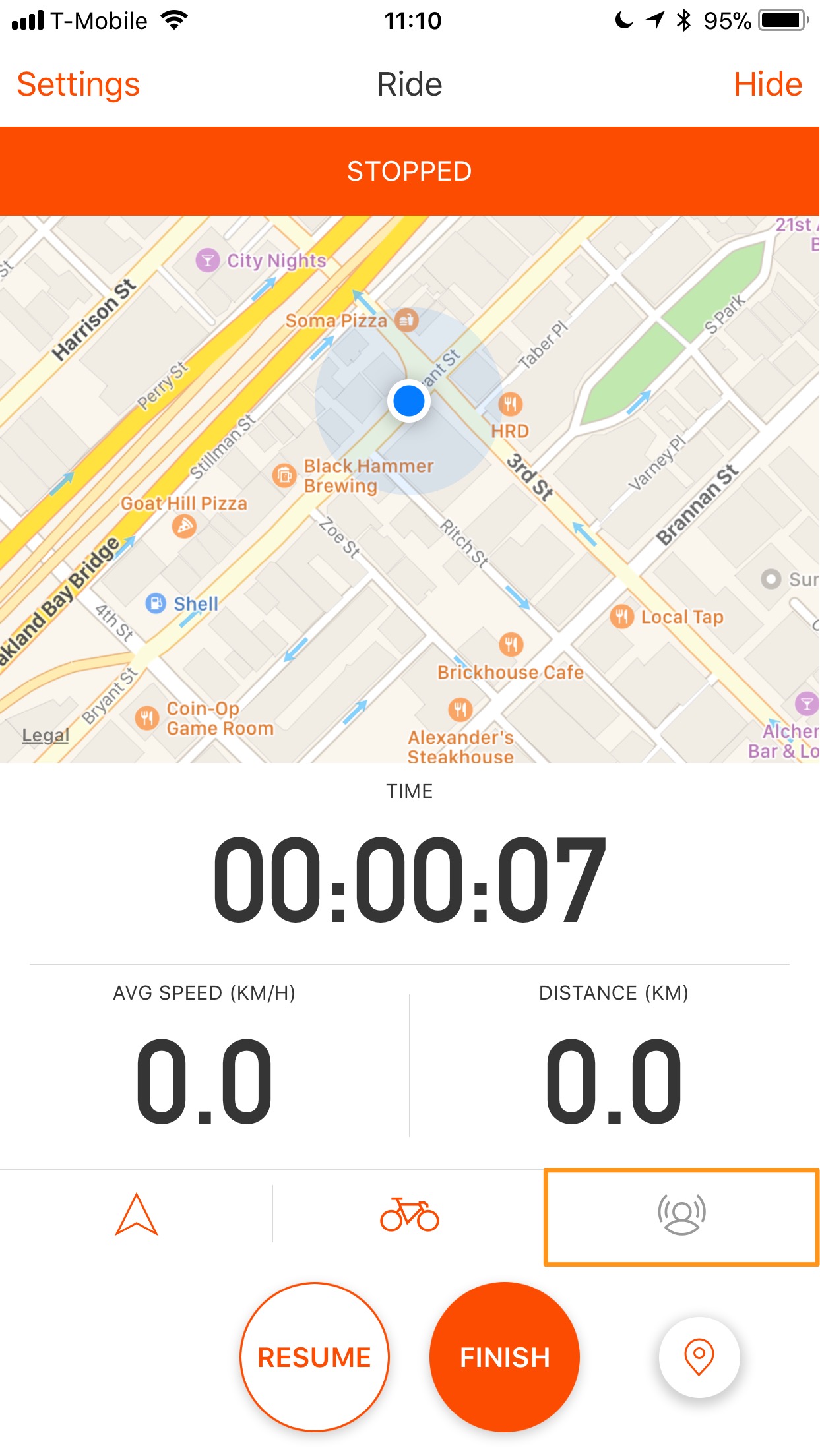 Beacon recipient view
Your safety contact will receive a text message with a link to view your activity in real-time through their mobile browser.
They will be able to see your current location, your past location, and where you started recording.
The page will display your recording status and the last time this status was updated.
They can click the down arrow to expand the view and see the activity start time, time active, and remaining battery percentage.
Once the activity has been saved and uploaded, your contact will see a page that shows your finished activity.
FAQs
Can I send Beacon to a contact who is not a Strava athlete?
Yes, you can send a text to anyone in your contacts, whether or not they use Strava. The recipient does not need to download the Strava app or have a Strava account to view your real-time activity. As long as the recipient of your text message has access to a web browser they will be able to see your activity.
Can I use Beacon if I don't allow Strava to access my contacts?
Yes, you will still be able to generate and send a Beacon link without allowing access to contacts. Toggle Beacon ON from the record settings page and you will have the option to Send Beacon Text from the record screen before you start your recordings. We will still generate a pre-formatted message but you can copy and paste the Beacon link to share any way you wish.
Does Beacon require cellular service?
Yes, you will need cellular service for Beacon to update your location. If you are out on an activity, and you go through an area with no cellular service, your location will not be updated until you have cellular service again. This feature won't work in airplane mode.
Who can see my location with Beacon?
Anyone that you share that generated link to will be able to see your location while you are recording with Beacon enabled. Once you finish recording, the contacts you shared the generated link to will no longer be able to see your current location.
Will my contact get an alert if I am stopped?
No, at this time, the only communication your contact will receive is the initial text message with your Beacon link and any other texts you choose to send during your activity.
Can I include an ETA in my Beacon link?
No, your Beacon link will not include an estimated time of arrival. However, you can edit the body of the text message to include an ETA or any additional information you would like your contact to have.
Why aren't my Beacon texts being sent?
Please check that you have entered their full number including the country and area code. If they received the text message but the URL states the activity has not begun your phone's GPS may need some troubleshooting. Refer to these tips for troubleshooting GPS issues.