Post stories, questions, gear tips, race reports, recommendations, workouts – all kinds of content in addition to activity uploads in your Strava feed
You may have already seen great content outside of activity uploads if you follow any of these 36 athletes. All Strava athletes now have the ability to create their own posts that will appear in the feed. This way, you can find everything you love about your sport on Strava.
How it Works
Hover over the plus sign icon at the upper right-hand corner of your profile to reveal the option to create a post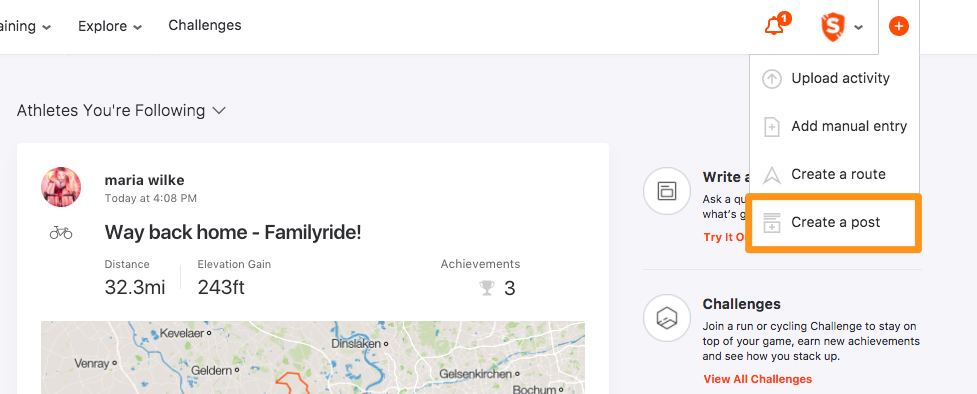 On the next screen, you can write your post and choose a title if you wish. Upload photos from your PC by dragging the file into the photo field or selecting 'click to upload.' The 'Publish' button will become available once you've completed the required text field.