Post stories, questions, gear tips, race reports, recommendations, workouts – all kinds of content in addition to activity uploads in your Strava feed
How it Works
Select the plus sign icon from the home tab to reveal the option to create a new post.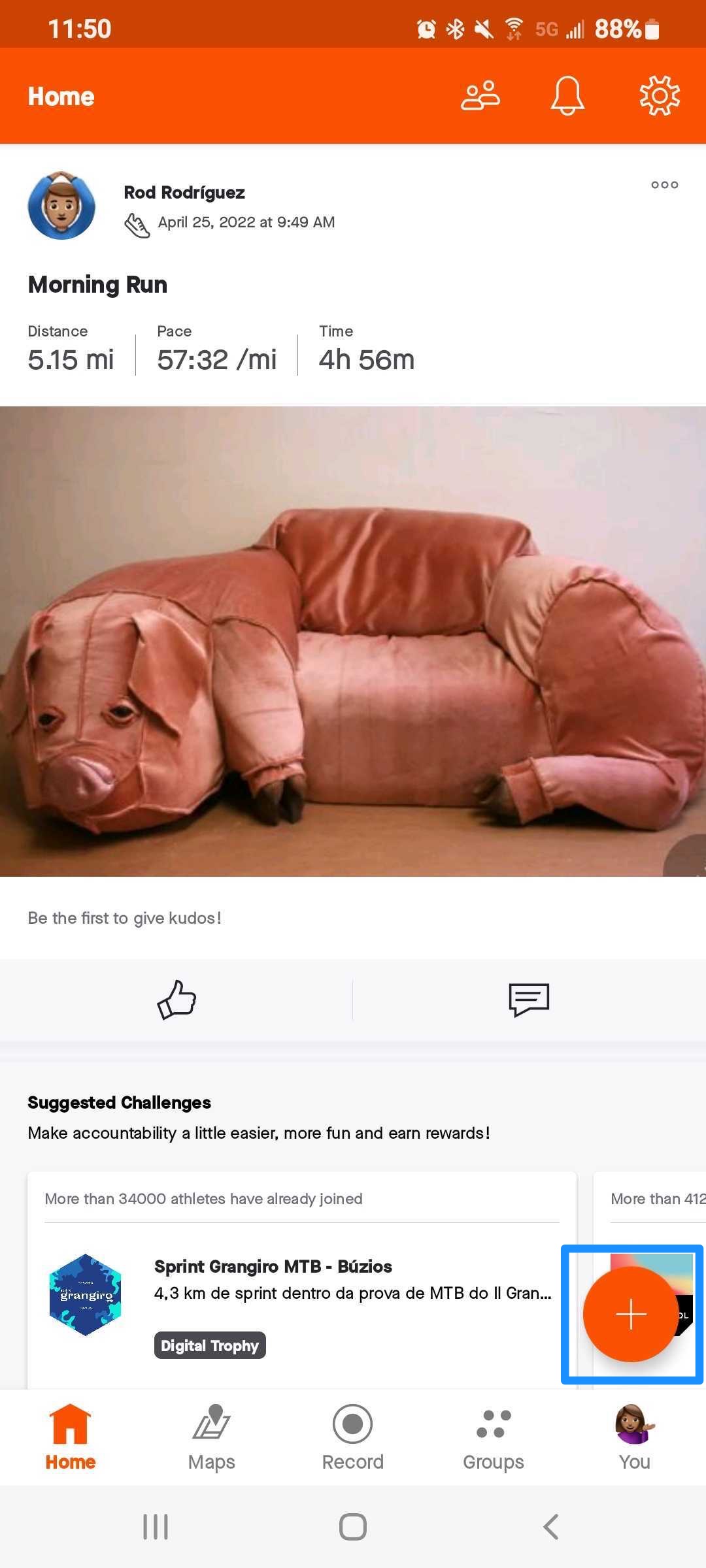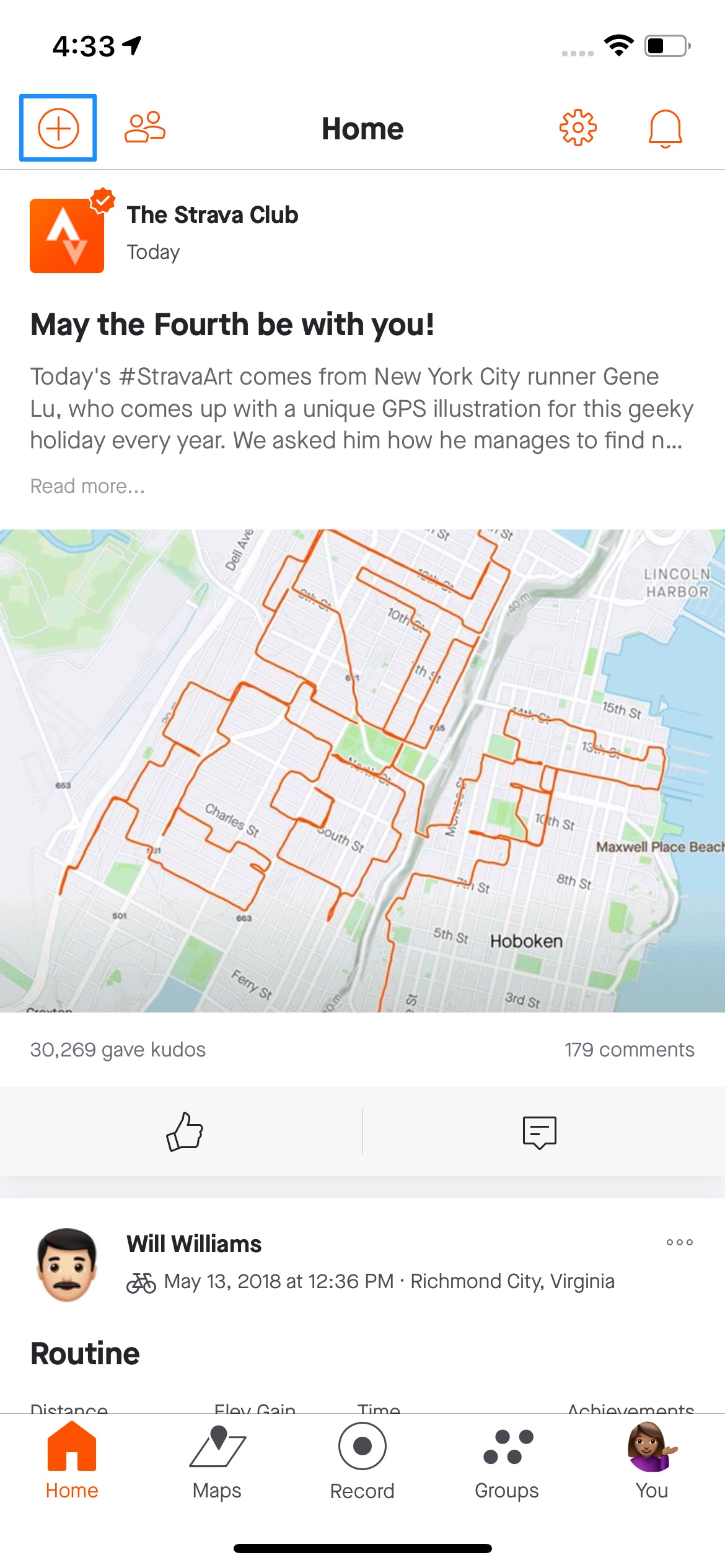 On the next screen, you can write your post and choose a title if you wish. To add a title from the mobile app, select the icon in the lower-right (highlighted below.)

Upload photos from your PC by dragging the file into the photo field or selecting click to upload. Add photos from your phone's camera roll by selecting the icon in the lower left.

You can add captions to your images and choose a "highlight" photo that will represent your post in your follower's feeds.

The Publish button will become available once you've completed the required text field.
To edit or delete previously created posts, look for the Posts tab on your profile page on both the Strava website and mobile app. Select the post you wish to edit or delete and then select the ellipse icon from the top right-hand side.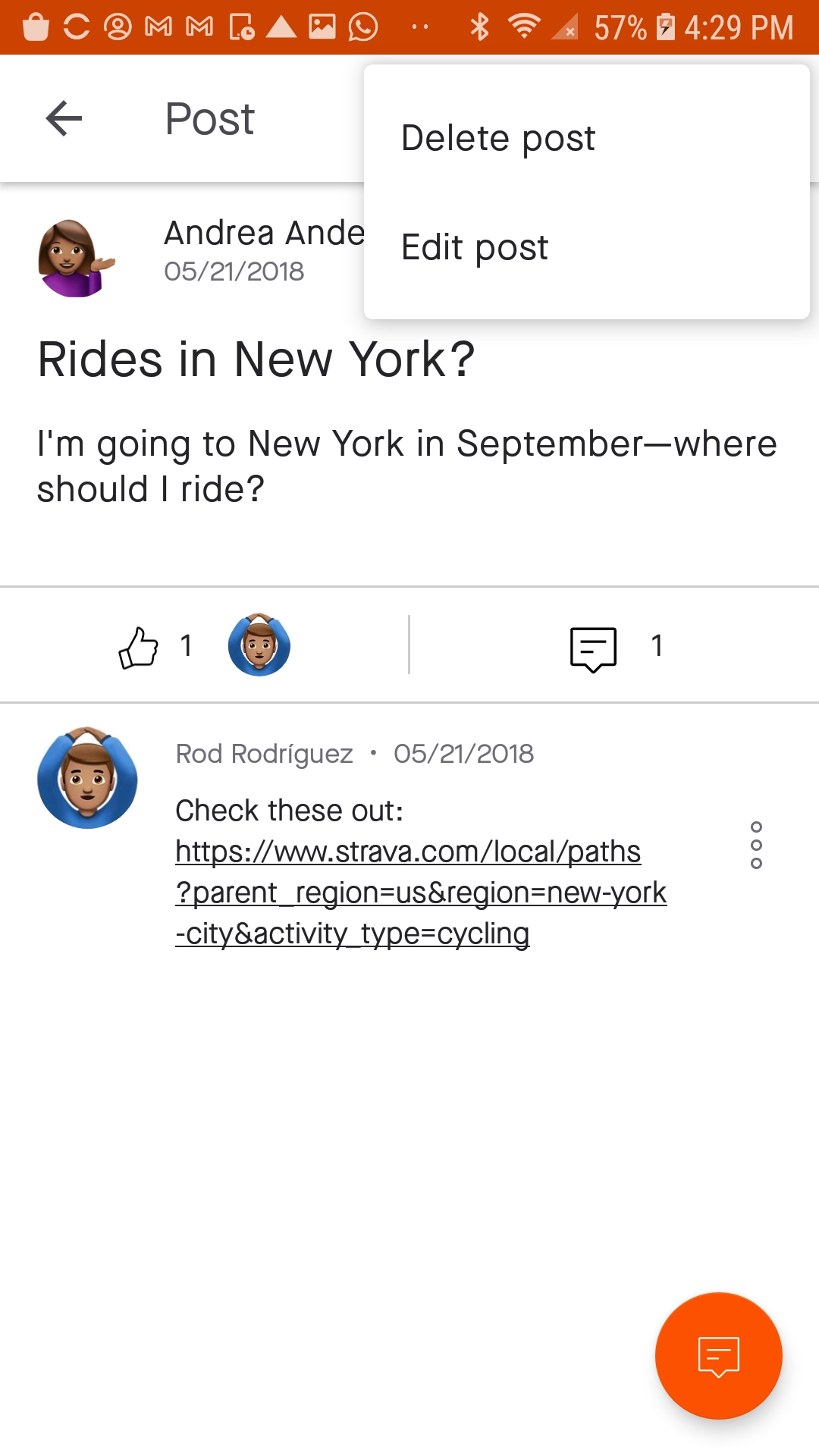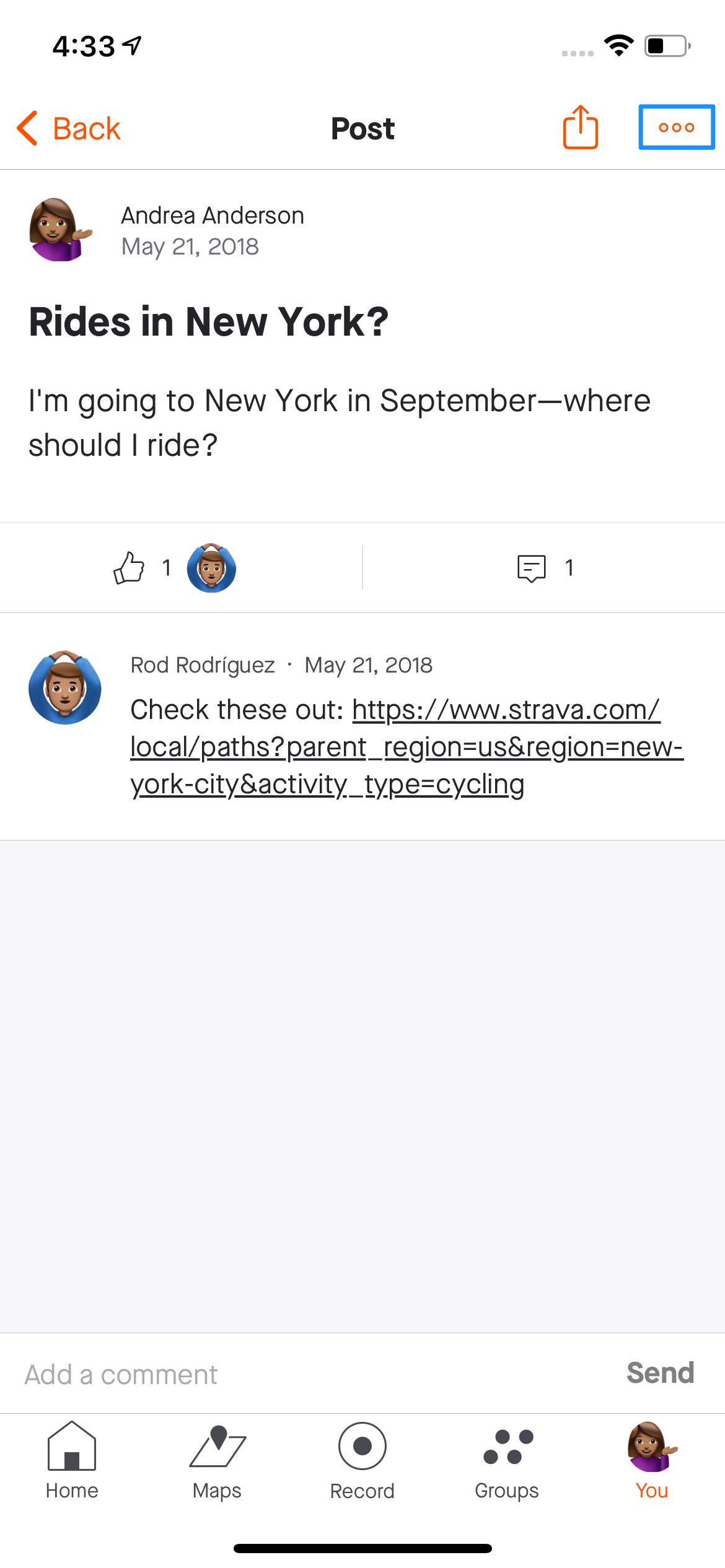 Reporting a Post
Open the post you wish to report and select the more (ellipses) icon in the upper right-hand corner to reveal the report option. Confirm that you would like to report the post and choose your reason for reporting it.