Main Activity Page
Tapping an activity from your Feed will take you to the full activity view. From there you can view the activity's Comments, Kudos, or other participants; or you can tap the athlete's picture to jump straight to their Profile page. Tap the Edit button to edit the activity and change its name or type, make it private or delete it.  
Tapping the map view will display the full screen map as well as a list of matched Segments. Scroll down or tap the Trophy icon to see a full list of Segment results and their corresponding achievements.
If you're viewing a run, scroll down to view Splits and Segment Results. You will see Pace Zone Analysis in the place of Power Zone Analysis. If you are viewing your own activity, you will have to the option to view matched run.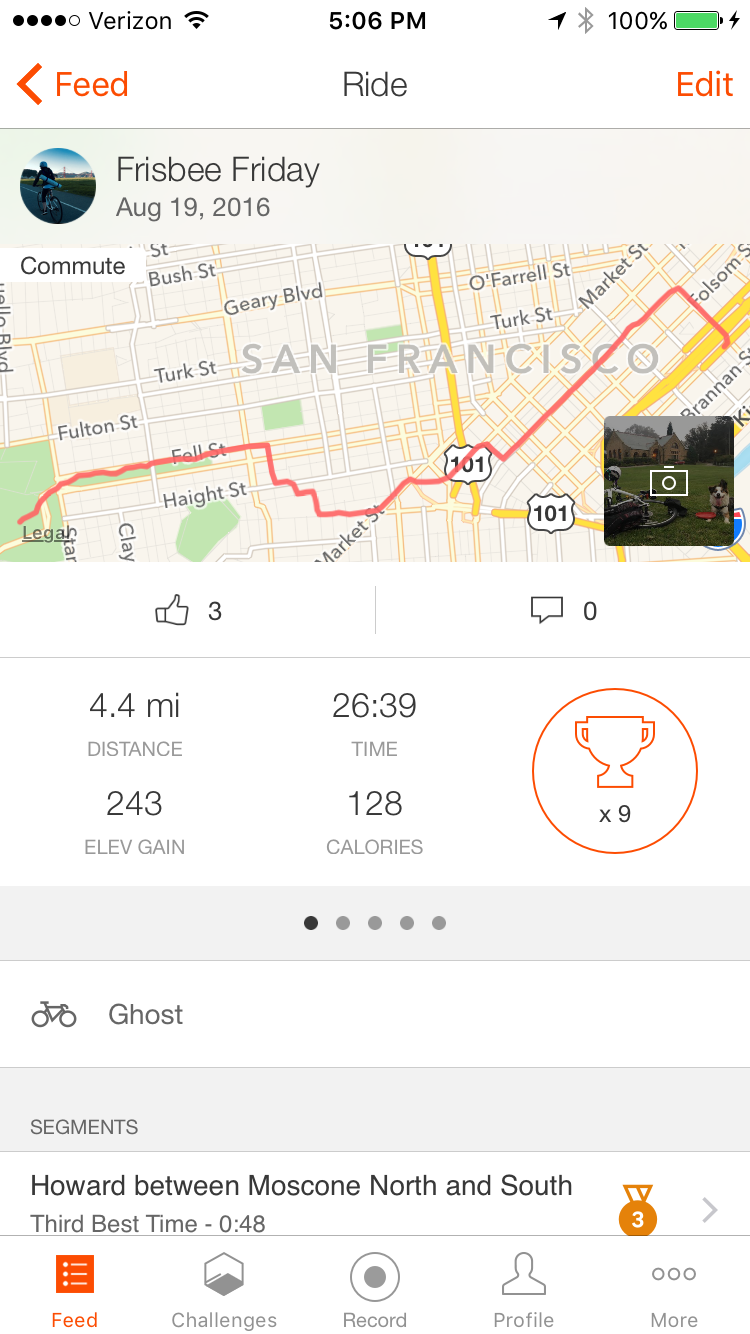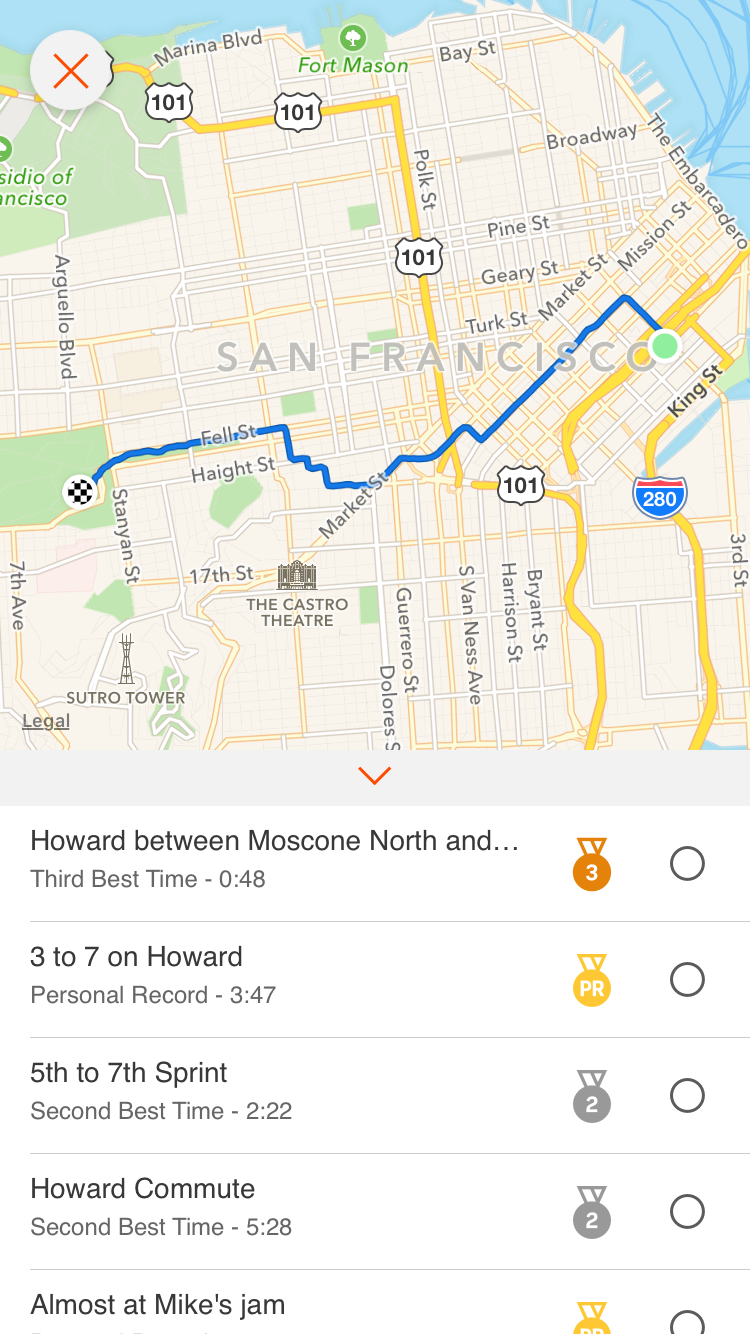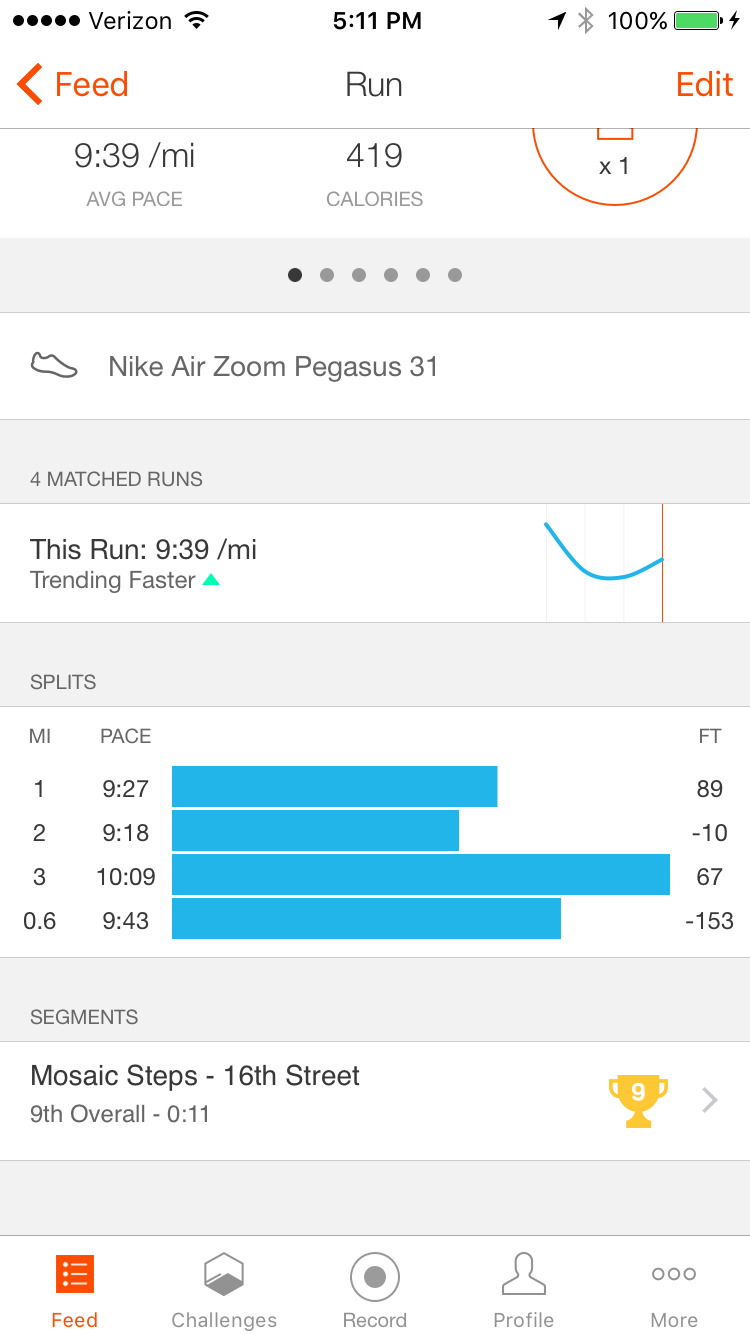 Viewing Segment Results
Tapping on a Segment in the list of results will bring you to the Segment Effort page.  From there, you can tap the Analyze button to see detailed instantaneous Segment Effort Analysis as well as a comparison to your PR on that segment; and scroll down to see the full segment leaderboard.  That leaderboard can be sorted by the overall results or only those of the athletes you're following - and all Premium filters are available as well.
Please see our article on Segment Results for more information and detailed screenshots.
Other Views                                    
Swipe right on the activity map to see three performance charts that show activity's Elevation profile, your Speed/Pace and Heart Rate profile with maximum average (if available).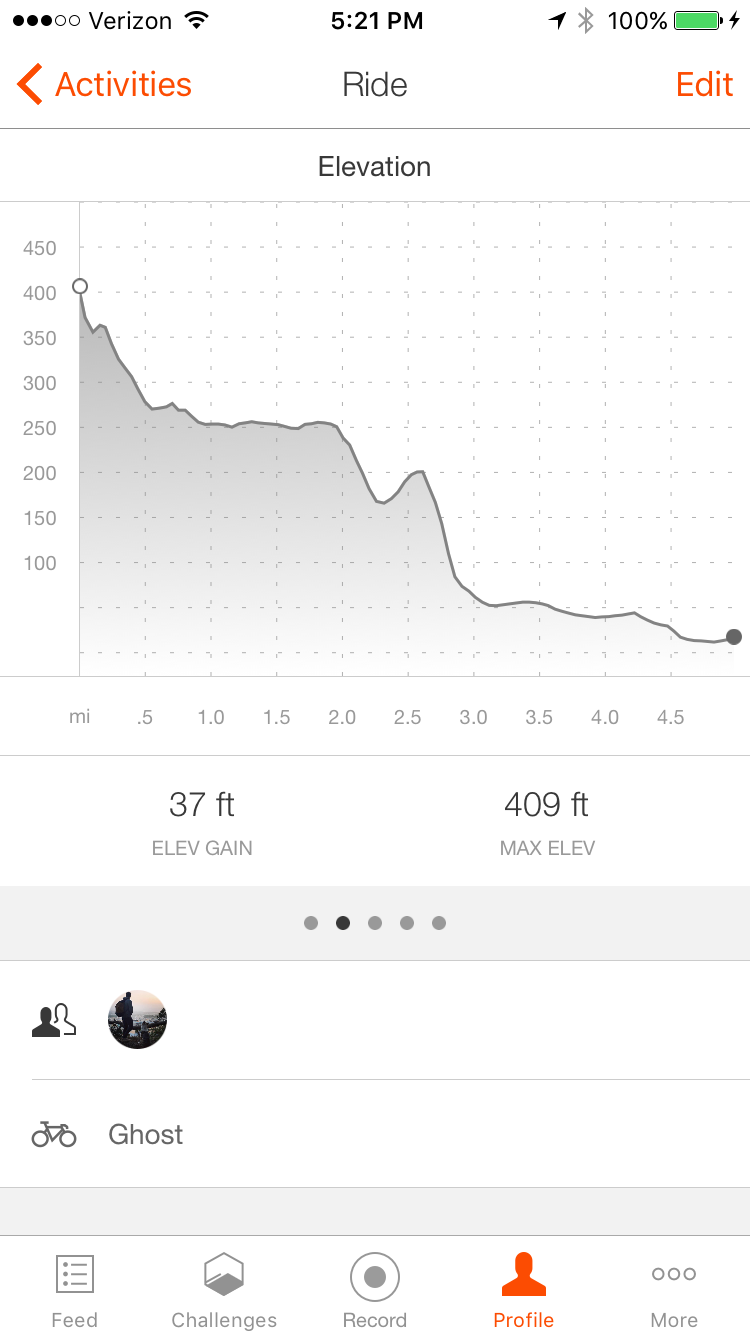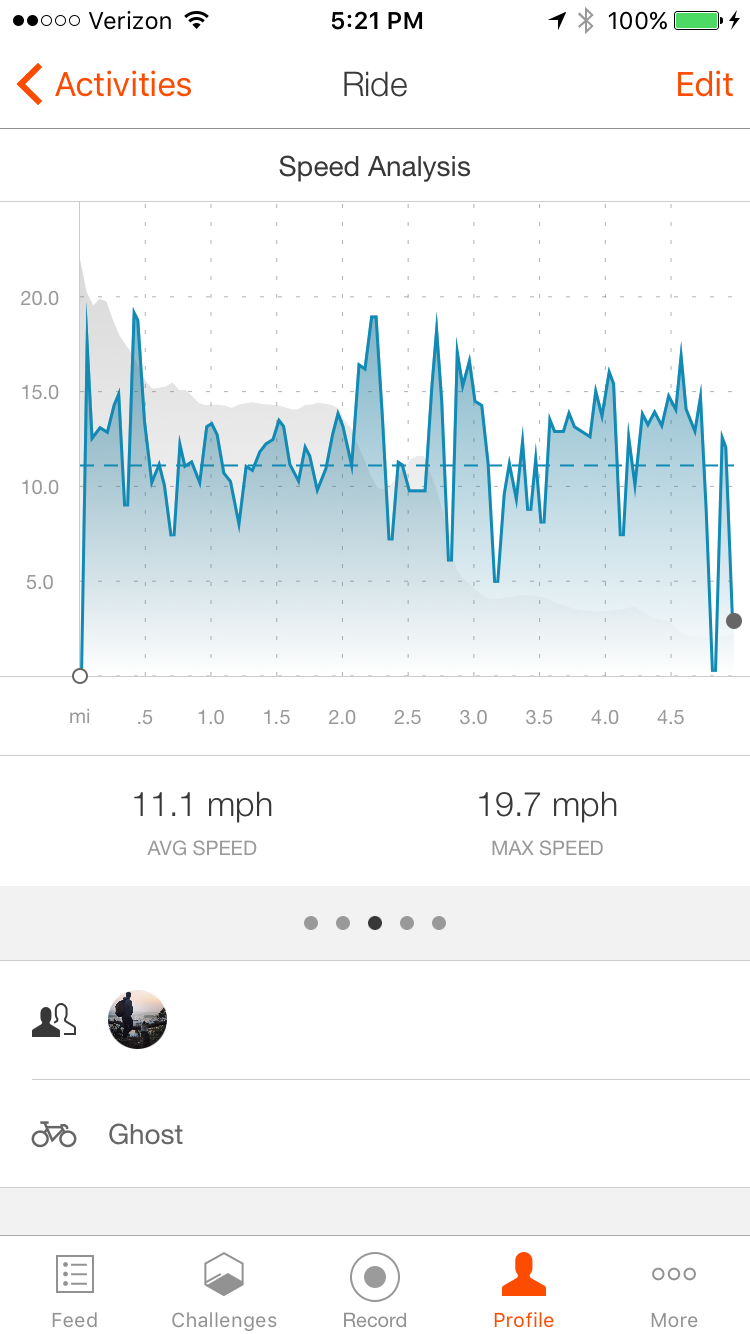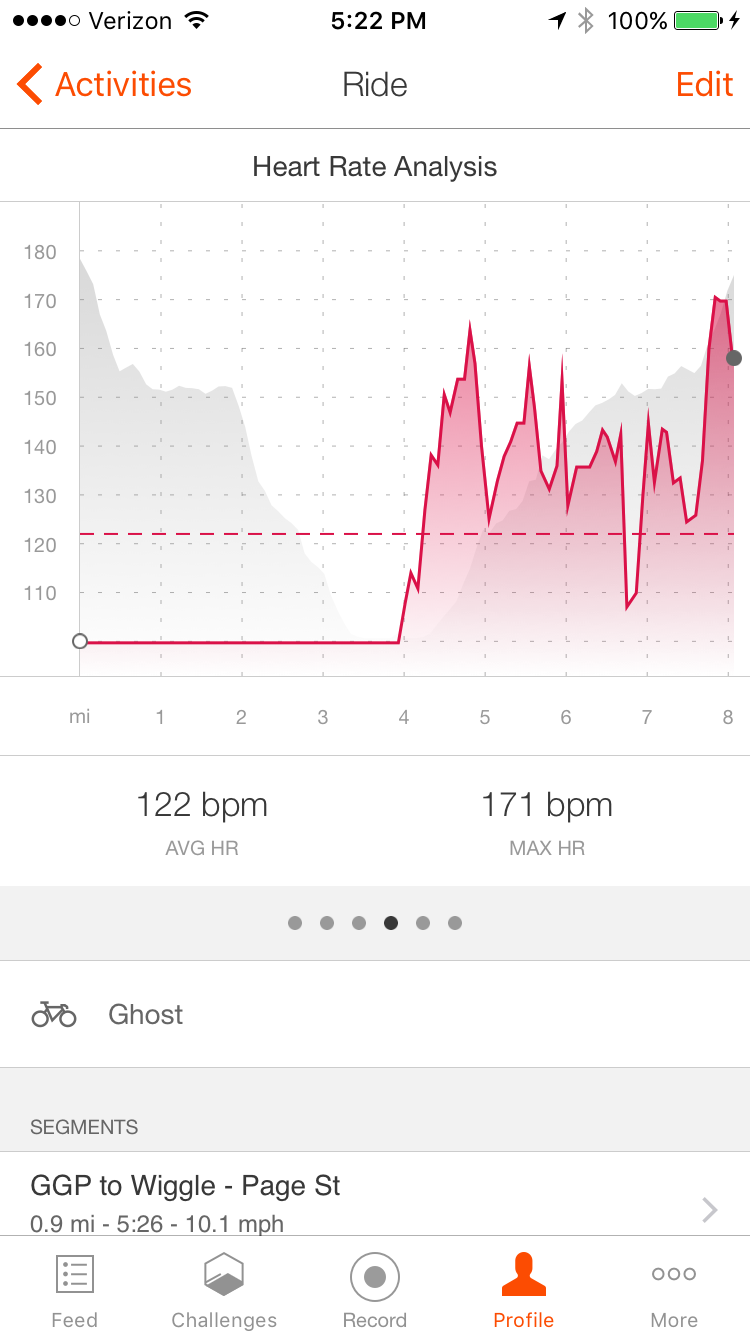 For our premium athletes with biometric sensor data, you can select the Heart Rate Zone Analysis and Suffer Score; and Power Zone Analysis for Rides, or Pace Zone Analysis for Runs.