Similar to "Liking" a post on Facebook, Kudos are a quick thumbs-up you can give to your fellow athletes to congratulate them on a noteworthy activity, an achievement, entering or completing a Challenge, Race, or Goal, etc.
Interacting with Kudos on Strava
From your activity feed, you can both see how many Kudos an activity has already received, and add your own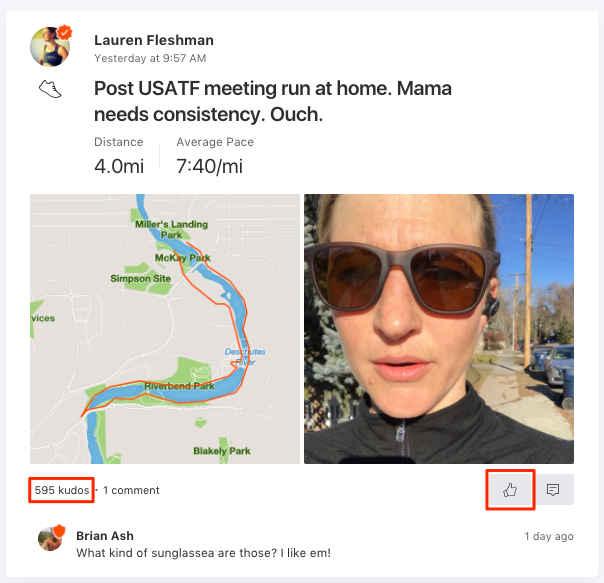 From an activity page, you can perform the same actions.


In both cases, clicking the number of Kudos already received will display a lightbox of the event's social activity.


You can manage your Notifications regarding Kudos at your Email Preferences Settings page.

There is currently no way to remove Kudos once they have been given... That wouldn't be very sportsmanlike!